Career Paths in Social Entrepreneurship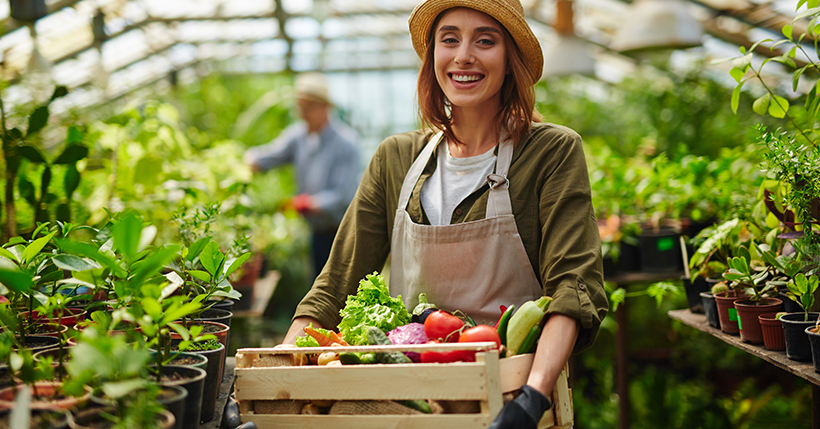 As we move toward a more interconnected and global society, social entrepreneurship is becoming an increasingly common career field for individuals who want to dedicate their lives to making a difference in the world. The sector provides individuals with an opportunity to make a significant impact driving societal and economic change while also creating a fulfilling career.
So, what are some career paths in social entrepreneurship you can pursue? Let's take a look at some exciting opportunities for social entrepreneurship majors.
What is Social Innovation?
Social innovation refers to new strategies, ideas, and concepts that meet social needs of all kinds, from education and health to community development and beyond. Social innovators strive to find approaches to solving global issues that are more effective and sustainable than current solutions. Social innovation combines business skills with civic engagement to harness transformative change in societal structures and behaviors.
What is a Social Entrepreneur?
A social entrepreneur is an individual who uses social innovation to establish and run an enterprise with the aim of solving a social issue or driving change in the community. Social entrepreneurs are the visionaries who identify innovative solutions, the leaders who motivate their teams, the strategists who plan and implement business operations, and the fundraisers who secure resources for their ventures.
A successful social entrepreneur should have a blend of strong business and leadership skills and a deep passion for social change. If you're a problem-solver, resilient, and dedicated to making a difference, this could be the career path for you.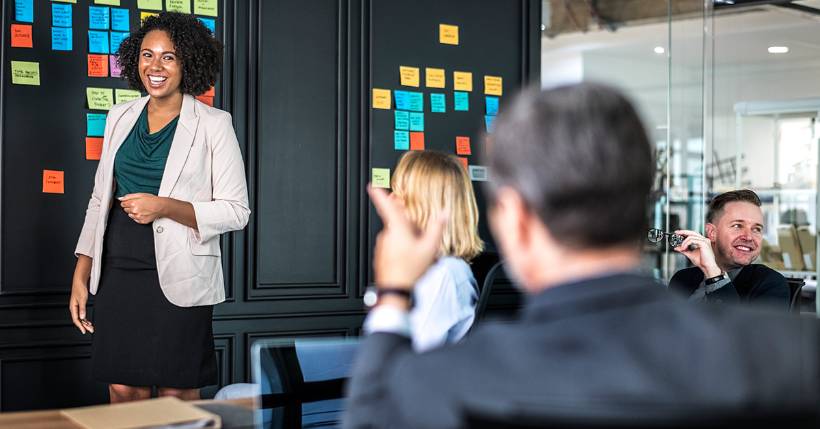 How to Become a Social Entrepreneur
There's no right or wrong path to becoming a social entrepreneur, but there are some steps you can take to help set yourself up for success as you enter your aspirational career field.
Identify Your Passion: At its core, social entrepreneurship is all about passion. Begin by identifying a social issue that you're deeply passionate about. It could be anything from alleviating poverty to advocating for environmental sustainability.
Research the Issue: Once you've identified your passion, take some time to dive deeply into the issue. Understand the root causes, who's affected, what solutions are already in place, and where gaps exist. This research will provide the foundation for your social venture.
Pursue Formal Education: Most social entrepreneurs have an undergraduate degree in business or in the field they're working to change. Earning an advanced degree like a Master's in Social Entrepreneurship can provide a comprehensive understanding of the intersection of business and social impact. You'll learn how to develop business plans, manage operations, and strategize for growth, all within the context of a social venture. Many programs also include internship opportunities where you can work alongside professionals in your field of interest.
Develop a Business Plan: Using the skills and knowledge from your education, create a business plan that details your social venture. It should cover the mission and vision, the social issue you're addressing, your solution, target audience, revenue model, marketing and outreach strategies, and plans for scaling up.
Build a Team: Find like-minded individuals who share your passion for change. Your team should bring together a mix of skills and experiences that will contribute to the success of your venture.
Find Funding: Social ventures, like all businesses, require funding to start and grow. Explore different sources of funding, such as grants, impact investments, crowdfunding, and donations. Your Master's program can offer significant insights into how to navigate this complex process.
Launch Your Venture: With funding secured and a strong team behind you, it's time to launch your social venture! This involves implementing your business plan, marketing your services or products, and beginning operations. As your business or organization grows, you can regularly assess your impact and business performance to improve and refine your strategies.
Skills Needed to Become a Social Entrepreneur
As a social entrepreneur, you are a change-maker who is expected to understand both the business and the social landscapes of your work. Here are some essential skills needed to excel in this role:
Business Strategy: At the heart of social entrepreneurship is the ability to run a successful business. Understanding key business principles, from finance and operations to sales strategy and marketing, is crucial. You need to know how to manage budgets, create a sales strategy, develop a business plan, and more.
Digital Marketing Skills: In today's digital world, being able to effectively promote your organization online is key. Understanding SEO strategies can help your enterprise stand out in search engine results, driving traffic and awareness to your cause. A solid social media strategy is also important for engaging your audience, spreading your message, and attracting support.
Communications Skills: As a social entrepreneur, you'll often find yourself in the position of a storyteller. You need to effectively communicate your mission and impact to a variety of stakeholders, from donors and investors to the community you serve. Whether it's pitching your ideas, writing a grant proposal, or speaking at a community event, strong communication skills are a must.
Leadership: Social entrepreneurs are leaders. You need to inspire and guide your team, make important decisions, and drive your organization toward its mission. Good leadership also involves the ability to foster partnerships, build networks, and collaborate with various stakeholders.
Innovative Approaches: Social entrepreneurship is about finding new solutions to social problems. This requires creativity, critical thinking, and a willingness to take risks. It's about looking at old problems from new angles and being open to innovative approaches that can lead to real, sustainable change.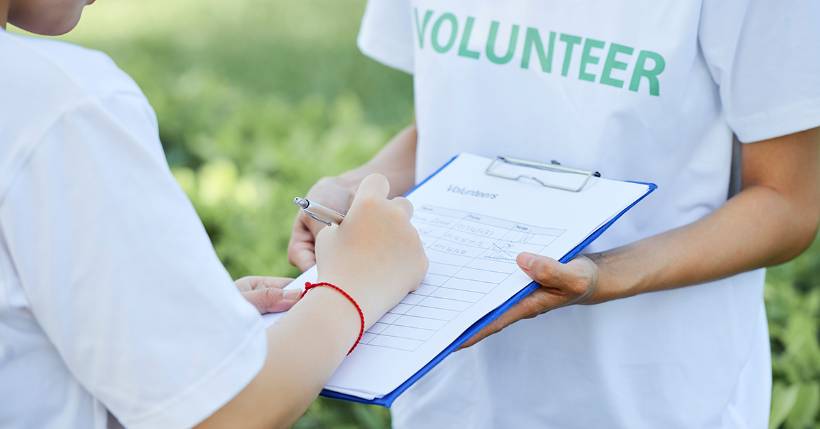 Jobs in Social Entrepreneurship
The world of social entrepreneurship is vast, encompassing a wide variety of sectors and addressing many pressing global issues. Social entrepreneurs apply their skills in diverse industries such as education, healthcare, environment, social justice, and sustainable development, among others. They work on issues as broad and complex as poverty alleviation, climate change, educational inequality, human rights, and more.
A career in social entrepreneurship presents opportunities to make an impact that extends far beyond the conventional business world. Here are some common career options that will give you a platform for fostering change.
Non-Profit CEO/Founder
A Non-Profit CEO or Founder is at the helm of a non-profit organization, driving the organization's vision, mission, strategic direction, and overall operations. They work with a board of directors to set and implement the organization's goals and objectives. They also lead fundraising efforts, manage staff, and foster relationships with donors, volunteers, and the community.
As a Non-Profit CEO/Founder, are the face of your organization, often required to represent your non-profit at public events, media engagements, and stakeholder meetings. You'd also need to continually monitor and evaluate the organization's effectiveness and adjust strategies as needed to ensure your organization is making a significant social impact.
Being a Non-Profit CEO/Founder requires strong leadership skills, strategic thinking, a deep understanding of the non-profit sector, and a passion for your cause. It can be a demanding role, but it can also be incredibly rewarding. If you're a visionary who is passionate about making a long-lasting social impact and you have the drive to lead an organization, this could be the career for you.
Social Innovation Consultant
Social innovation consultants are advisors who help businesses, nonprofits, and government organizations incorporate social innovation strategies into their operations. Their job is to help these organizations achieve their social impact goals efficiently and effectively. They may also assist in measuring and communicating this impact to stakeholders.
People who excel in this career are typically strategic thinkers, have strong communication and problem-solving skills, and understand the dynamics of social and economic sectors. If you enjoy analyzing, planning, and advising on strategies that drive social impact, a role as a social innovation consultant could be a perfect fit.
Program Manager for Non-Profit Organizations
A program manager for non-profit organizations oversees specific projects or programs, ensuring they are aligned with the organization's mission and are effective in creating social impact. They are responsible for planning, organizing, and implementing these programs, as well as managing the program's budget, staff, and volunteers.
If you're organized, detail-oriented, and passionate about managing projects that drive social change but don't necessarily want to start an entire organization from the ground up, a career as a program manager in an existing non-profit could be a great fit.
Impact Investment Analyst/Manager
Impact investment analysts or managers work with investment firms that focus on investing in businesses that generate a social and environmental impact alongside a financial return. They assess potential investment opportunities for their social, environmental, and financial performance.
This role would be great for someone who has strong analytical and financial skills, understands the nuances of investing, and is passionate about directing capital toward businesses that create a positive social impact.
Corporate Social Responsibility (CSR) Officer
A CSR Officer helps for-profit corporations develop and implement strategies that allow them to give back to society. They ensure that the corporations' operations are ethical, sustainable, and beneficial to the community. Their role involves developing CSR policies, liaising with internal and external stakeholders, and often communicating the company's CSR efforts to the public.
If you're interested in helping businesses operate in a socially responsible way, a career as a CSR Officer could be right for you.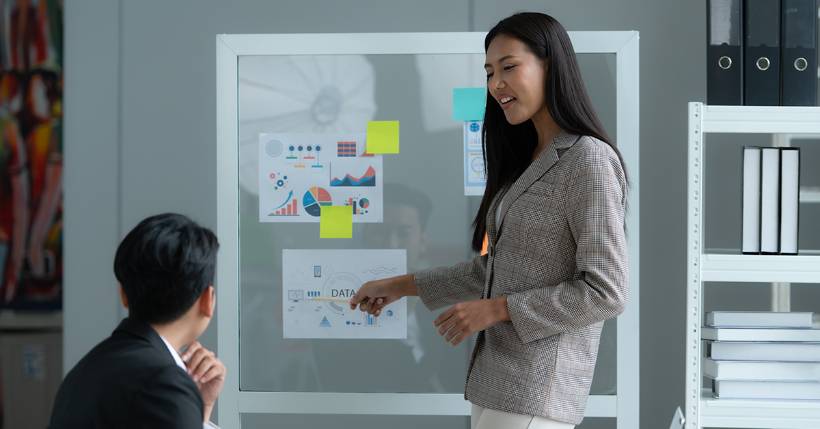 Find Meaning in Your Career With a Master's in Social Entrepreneurship From Pepperdine University
Pepperdine University's Master's in Social Entrepreneurship and Change program is designed to equip future leaders with the skills and knowledge needed to drive social change. This program will provide students with a deep understanding of social issues, a strong business foundation, and an entrepreneurial mindset.
Students will learn how to create sustainable business models, implement effective strategies, assess social impact, and navigate the funding landscape. With a strong emphasis on practical application, students will also have opportunities to work on real-world projects, intern with social enterprises, and develop their own social business ideas.
By choosing Pepperdine University for your social impact degree program, you'll not only be investing in your education but also in your ability to make a difference. You'll join a network of passionate and committed individuals, dedicated to driving societal change and making the world a better place. If you're looking to combine your business skills with a passion for social change, a Master's in Social Entrepreneurship from Pepperdine University might just be the perfect fit.
Social entrepreneurship is not just a career—it's a calling. It's about finding innovative solutions to pressing problems, and in the process, creating a more just, inclusive, and sustainable world. As a student of social entrepreneurship at Pepperdine University, you'll be at the forefront of this exciting field, equipped with the skills and knowledge to make a meaningful impact on the world.