Bachelor's vs. Master's Degree in Organizational Leadership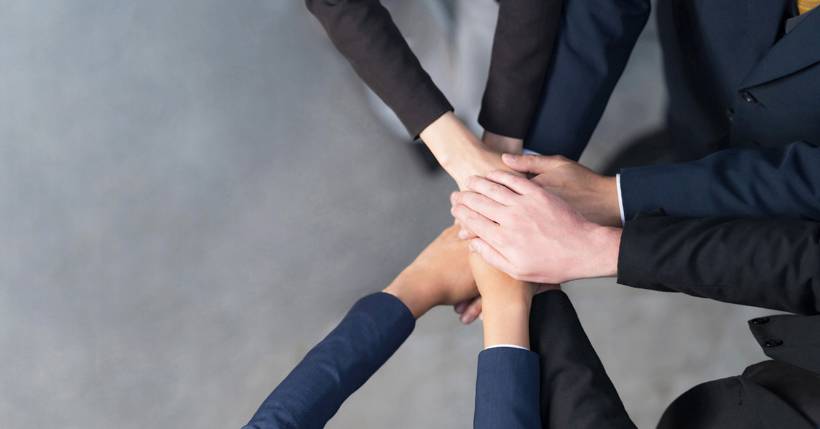 Both bachelor's and master's degrees in organizational leadership are offered by several universities across the country. Pepperdine University offers an MS in Organizational Leadership and Learning that can be completed online or at an on-campus location. If you are interested in working in a leadership position in business, healthcare, education, non-profits, or other fields, read on to find out about the differences in the bachelor's and master's programs, including the differences in core courses and program goals, as well as what types of jobs you can get with a degree in organizational leadership and learning.
What is a degree in organizational leadership?
A degree in organizational leadership is designed for students who want to become managers in organizations such as corporations, non-profit groups, government agencies, or educational institutions. The program focuses on developing the skills needed to lead effective organizations. Students learn how to motivate and inspire individuals, teams, and entire organizations. They also learn about human resources management, business law, ethics, and other topics related to the field.
Why is organizational leadership important?
Leaders set the tone and direction for their team members, motivate them to achieve goals, and help them continue to learn. Leaders also provide feedback to their teams about their performance and how to improve.
Leaders need to be able to communicate effectively with the people on their team. They must have good listening skills and a willingness to hear what others have to say. Good communication helps leaders understand their employees' needs and concerns. It also helps them know when it is time to step in and take over.
Here are some other effective traits of a good leader:
Self-awareness: You must be aware of your own strengths and weaknesses so that you can work to improve yourself while helping your team and organization improve.
Empathy: You must be able to put yourself in another person's shoes and understand where they are coming from. This will allow you to relate better to your employees and stakeholders.
Initiative: You must be willing to shake things up and do things differently than other people would.
Creativity: You must be open to looking at challenges from a new perspective. Being creative means being flexible enough to change your mind if necessary.
Persistence: You must have the drive to keep working at something until you succeed.
Confidence: You must believe in yourself and your abilities, as well as the abilities of your team.
Is a degree in organizational leadership worth it?
A degree in organizational leadership allows students to advance in their careers as business professionals. Many employers look for candidates with this type of degree because they feel that these graduates are more likely to be successful in their positions. A bachelor's degree in organizational leadership may not be sufficient for some career opportunities, but it does give you the foundation you need to move forward, and it sets you up for success in a graduate program.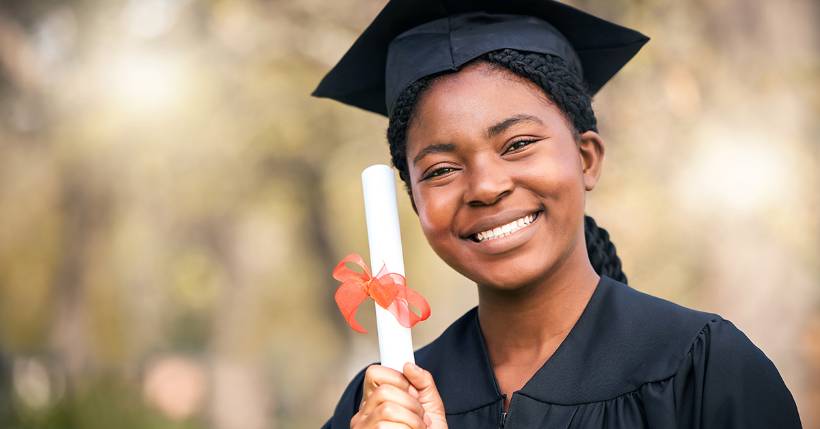 Bachelor's vs. Master's Degree in Organizational Leadership
A bachelor's degree in organizational leadership will set you up with the foundational knowledge needed for success and give you the basics of skills in leadership roles. A master's degree in organizational leadership provides more advanced training and allows you to specialize in areas that interest you, like project management or organizational development.
Both degree programs will give you the leadership skills you need in order to effectively manage an organization. They'll both help you understand how to take a leadership approach in your chosen career, work to identify challenges in diverse groups within an organization, and understand the ethical implications of leadership.
As with many degree programs, a graduate program is basically an extension of the bachelor's degree program. In a master's in organizational leadership program, you'll learn more about how to integrate leadership theory with practice. A graduate degree will also open up more career opportunities and higher management roles.
Here are some differences you can expect to experience in the curriculum and coursework in an organizational leadership program at the bachelor's and master's degree level:
Program Goals
Bachelor's Degree Program Goals
The goal of a bachelor's program in organizational leadership is to prepare students with the foundational skills needed to effectively lead businesses or departments within an organization.
To enhance communication skills that will increase the effectiveness in students' professional lives
To enhance skills as both participants in and leaders of teams.
To build skills in creative problem-solving and informed decision-making.
To develop analytical skills to meet situational demands.
To increase understanding of the global environment as it relates to the workplace.
To incorporate values and ethics into decision-making.
To help students begin to understand their personal leadership style.
Master's Degree Program Goals
An organizational leadership master's degree program is designed to dive more deeply into specific topics related to leadership and how to apply those topics to real-world situations. Depending on the elective courses you choose, you may get more industry training in specialized areas like healthcare leadership or human resources management.
To help individuals continue to improve leadership and management skills in an organizational setting.
To dive deeply into a focus on managing teams, organizational design and culture, and organizational development.
To help students understand how their emotional intelligence ties into authentic leadership.
To prepare students to make an impact and drive organizational change through social justice strategies.
To prepare students to advance their career paths in the role of leadership with the skills needed to become effective and confident leaders.
Classes & Coursework
Bachelor's Degree Coursework
Organizational Behavior
Statistical Methods for Business
Critical Thinking & Problem Solving
Managerial Finance & Economics
Accounting
Business Ethics
Business Law
Managing Diversity
Interpersonal Communication
Information & Business Systems
Global Business Issues/International Business
Business Strategy
Master's Degree Coursework
Critical Thinking & Organizational Communication
Virtual Learning Technologies & Collaboration
Ethics, Values, and Inclusion
Applied Analytics & Data Visualization
Entrepreneurial Leadership for Change
Contemporary Topics in Leadership & Learning
Managing Teams & Collaboration
Organizational Design & Culture
Organizational Management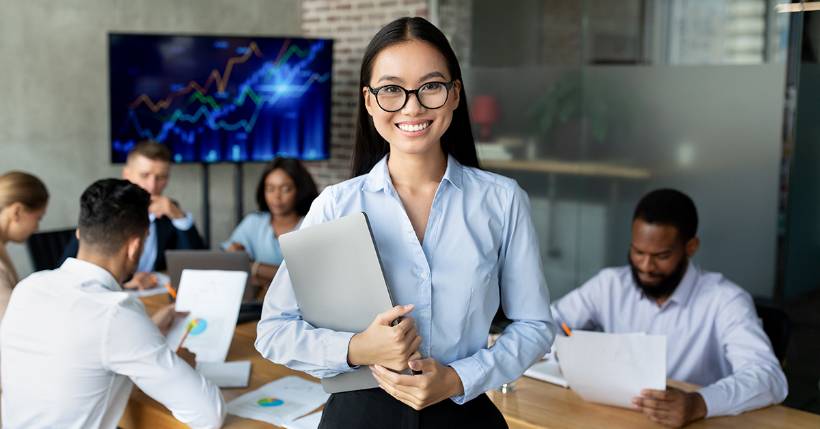 What jobs can you get with an organizational leadership degree?
An organizational leadership master's degree can set you up for a number of promising leadership positions, especially after you've had some professional experience in your field. Since the degree program itself is fairly broad and doesn't focus on one specific industry, you have the opportunity to explore career advancement in an area you feel passionate about.
Here are some examples of jobs you can get with an MS in Organizational Leadership and Learning, as well as the median salary for similar roles, according to the U.S. Department of Labor.
Business
Human Resources Management: A leader in human resource management handles all aspects of personnel management for a business or organization, including talent sourcing, employee satisfaction, employee benefits, HR issues, and more. (Median Annual Salary: $126,230)
Financial Management: Financial managers are responsible for the financial health of a company. They oversee financial reports, investment activities, and develop plans and financial goals for the long-term health of their organization. (Median Annual Salary: $131,710)
Healthcare
Healthcare Management: A role in healthcare leadership includes managing services within a hospital, clinic, or health department. Duties may include implementing policies, managing employee training programs, assigning staff duties, and creating work schedules. (Median Annual Salary: $101,340)
Sales
Sales Manager: A sales manager is responsible for overseeing all aspects of a sales department within an organization, including hiring and firing sales associates, tracking sales goals and performance, and developing new products and marketing campaigns. (Median Annual Salary: $127,490)
Non-Profit
Executive Director: handles all aspects of nonprofit management including building strategic goals, fundraising, policy development, and budget planning. (Median Annual Salary: $98,980)
Development Manager: A non-profit development manager is responsible for all aspects of development & fundraising within the organization. They need strong communication skills to work with stakeholders and community members to raise the funds needed to keep the organization going. (Median Annual Salary: $119,860)
Education
School Administrator: The school administrator oversees the day-to-day operations of a public or private school, from curriculum design to student discipline. (Median Annual Salary: $96,910)
Consulting
Leadership Coaching: Leadership coaches train leaders on how to lead effectively by helping them improve their interpersonal skills, build trust, and increase productivity. They may work with top executives on a specific leadership project, or provide ongoing coaching. (Median Annual Salary: $$120,130)
Management Consultant/Management Analyst: Management consultants may work with leaders to analyze organizational behavior and recommend ways to improve an organization's efficiency. (Median Annual Salary: $93,000)
Project Management: Organizations will sometimes call in consultants to lead project management when big changes or new projects come up. (Median Annual Salary: $94,500)
MS in Organizational Leadership and Learning From Pepperdine University
Pepperdine University offers an MS in Organizational Leadership and Learning for students who want to improve their leadership and management skills in any organizational setting. There are both online and in-person options, so we have an idea model for both full-time students and part-time students who are also working professionals. The program takes only 20 months to complete, has a competitive tuition rate, and there are $10K in scholarships available for potential students.
Our comprehensive curriculum includes management, organizational design, culture, entrepreneurial leadership, critical thinking, virtual collaboration, applied analytics, a capstone project, and more. For more information on the program requirements, admission requirements, the application process, and required application materials, attend one of our upcoming informational sessions. New cohorts begin every September and January!