5 Ways a Degree in Social Entrepreneurship is Worth It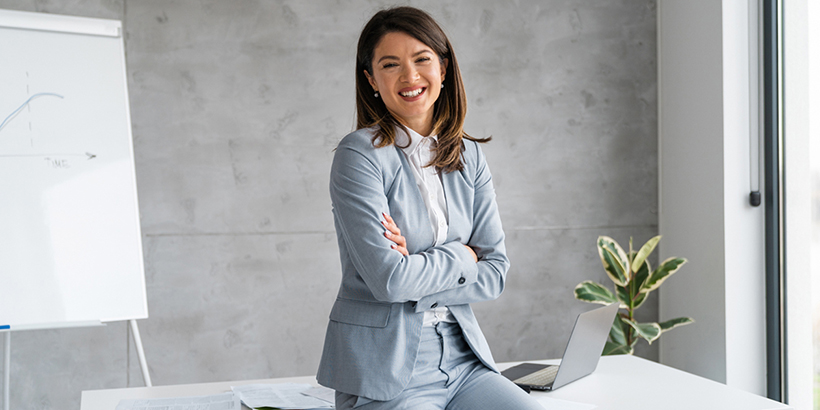 What is a MA in Social Entrepreneurship?
A master's degree in social entrepreneurship is designed for those who want to become entrepreneurs and business owners who work with others to create positive change in the world. A MA in Social Entrepreneurship program will help you develop leadership skills in areas of communication, teamwork, business management, and financial literacy.
Students in social entrepreneurship programs learn how to develop innovative solutions to complex societal challenges. They also gain knowledge about the field of social entrepreneurship, which includes topics like poverty alleviation, education reform, health care access, environmental sustainability, human rights, and international development.
If you are looking to build a career based around social impact, consider these 5 reasons to get a degree in social entrepreneurship:
1. Gain a global perspective on social challenges while you get your education.
2. Live out your social purpose through your work.
3. Help solve real-world problems while completing your degree.
4. Open career opportunities as a social entrepreneur.
5. Prepare to earn a doctoral degree in global leadership and change.
Reasons to Get a Degree in Social Entrepreneurship
1. Gain a Global Perspective on Social Challenges
Pepperdine University's MA In Social Entrepreneurship program offers experiential learning opportunities and hands-on experience working with an organization in a developing country while they earn credit hours towards their degree. Through this work, students will gain perspective on pressing challenges like social, economic, and community issues on a global level.
2. Live Out Your Social Purpose
Working to solve social issues you feel passionate about means you are very likely to have high job satisfaction. Whether you choose a career in a for-profit or nonprofit organization, you'll wake up every morning with a desire to go to work, knowing you're doing good in the world and working towards change that is important to you.
3. Help Solve Real-World Problems
With a degree in social entrepreneurship, you'll develop the necessary skills to develop sustainable solutions to a range of social challenges. These include helping people living in poverty, improving educational outcomes, addressing environmental issues, or providing healthcare services to underserved populations. You'll learn to analyze complex social problems and then create sustainable market-based solutions to solve those problems.
4. Access Career Opportunities by Learning Effective Business Skills
Social entrepreneurs often find themselves leading organizations, creating new businesses, or starting a nonprofit organization. With a degree in social entrepreneurship from Pepperdine University, you can pursue any number of careers in the for-profit, government, or nonprofit sectors.
Your degree program will help you gain important management skills that business leaders need to lead impactful organizations. You'll learn to create strong business plans that include finance, economic logic, and marketing campaigns.
5. Pave the Way for a Doctoral Degree in Global Leadership and Change
Pepperdine University's MA program in Social Entrepreneurship and Change has a comprehensive curriculum that incorporates courses in organizational leadership, philanthropy, marketing, finance, an international immersion course, a capstone experience, and more.
The core courses of the program set a strong foundation for the PhD in Global Leadership and Change program which prepares students to become leaders in strategy and policy for nonprofit, government, for-profit, and academic institutions.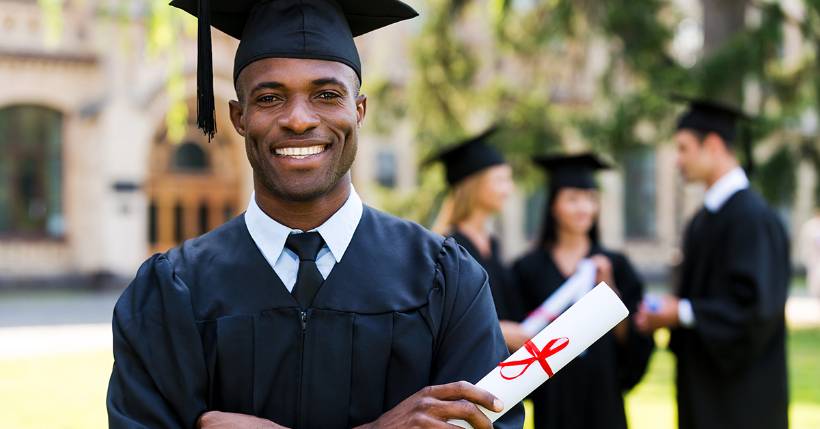 What You'll Learn in a Master's of Social Entrepreneurship Program
With a degree in social entrepreneurship, you'll develop the skills needed to create positive change within society. Students gain knowledge of social issues and explore innovative ideas to provide solutions to these problems.
Leadership and Service
Many people who pursue a degree in entrepreneurship already have a business concept in mind and have goals of becoming business owners, either in the non-profit or for-profit sector. Leadership is a crucial skill in business ownership. Great leaders are inspirational and can influence change, they know how to turn a vision into reality, and they believe in servant leadership.
Students will learn these skills through both classic and contemporary theories of leadership and management, including how to apply the concept of servant leadership to philanthropy and non-profit work. They'll learn to inspire action to make a positive impact on the world and will examine social justice issues in the context of leadership.
Equity, Cultural Proficiency and Social Justice
A degree program in social entrepreneurship is unique in that it is a very personal journey. Students will be exposed to the diverse cultures and perspectives that exist around the globe. This exposure will enable students to understand their own cultural biases and how they affect their ability to see the world from another perspective.
A social entrepreneurship program will also allow you to dive deeply into their own personal values and how to apply those to ethical decision-making. You'll have the opportunity to examine your individual faith and belief systems and how those beliefs shape your purpose, service, and leadership in change and philanthropy.
Globalization and Social Change
You'll have the opportunity to examine globalization and its impact on production, the creation of wealth, and quality of life. You'll examine global solutions to social problems and think critically about how to solve complex societal challenges related to the growing interdependence of world economies.
Technology
You'll learn about the importance of technology for social entrepreneurs, and be introduced to tools that will allow you to identify opportunities and develop ideas for creating businesses for social change. You will learn about websites and mobile apps, project management software, social networking sites, online communities, and virtual organizations.
Marketing & PR for Social Change
Many social impact organizations rely heavily on philanthropy to survive, and marketing and public relations are an important part of this process. A degree in social entrepreneurship gives you the skills necessary to effectively market your organization's mission and message. The program will prepare leaders for operating on a global scale in support of public service and philanthropy that focuses on permanent changes to the ways in which pressing challenges are addressed.
Managing Non-Profit & Philanthropic Enterprises
You will learn to identify and examine organizational competencies that are essential to the success of an organization in the nonprofit sector. You'll examine governance structures, the role of a board of directors, financial management and accountability, budgeting, and advancing the missions of philanthropic organizations.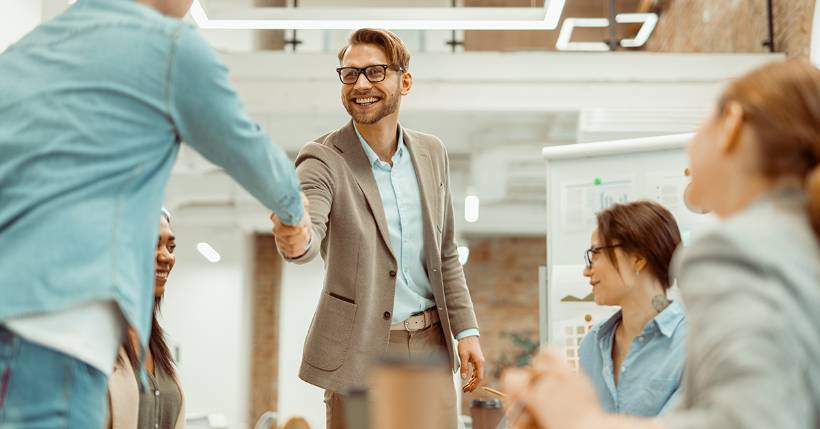 Career Paths That Focus on Social Impact
As a social entrepreneur, you have the opportunity to build a successful career as a nonprofit business owner or as a business professional focused on social issues in the corporate world. Your degree will provide you with the business skill sets to work in a variety of settings, including government, advocacy, politics, and business.
Advocates and Government Officials
If working in government and advocacy is important to you, there are a wide variety of government jobs that allow you to make a social impact through political roles working in the court system, education, non-profits, and private sectors.
Non-Profit Executive Director
Take on a leadership role as a nonprofit executive director. These leaders are responsible for developing a strong business strategy that includes implementing and evaluating programs and directives, managing funding and resources, as well as marketing and community relationships.
Many nonprofits are built on a business model that relies heavily on fundraising, so a nonprofit executive director will also need a strong understanding of fundraising and grant writing.
Director of Development
A director of development typically works for a mid-to-large sized business or organization and is responsible for hiring, training, and professional development of staff. The director of development is the liaison between the company and the employee to help ensure a positive working environment.
Director of Strategic Partnerships / Community Relations
Community relations and strategic partnership roles focus on building relationships with key stakeholders for nonprofit or for-profit organizations. They often work closely with community members and local officials in the public sector to build awareness about an organization's mission and goals.
Social Enterprise Founder/Entrepreneur
Many people choose to earn a degree in Social Entrepreneurship because they dream of building their own social enterprise startup where they can use their skills and knowledge to create meaningful change in an area they feel strongly about. Heading up your own social venture can be extremely rewarding.
Corporate Social Responsibility Professional
Many for-profit businesses choose philanthropic ventures to support as part of a corporate social responsibility plan. As the director of this program, you'll help identify ways that the company and employees can give back to the community.
Diversity, Equity, and Inclusion Consultant/Business Consultant
As a business consultant, you'll have the opportunity to work with individuals, corporations, and non-profits on identifying the challenges within a specific area of the social impact sector. You'll use your insight to analyze current gaps and recommend the best strategy to optimize results.
Lead the Way in Social Innovation With a MA in Social Entrepreneurship and Change from Pepperdine University
Pepperdine University offers a Master of Arts in Social Entrepreneurship and Change as well as a PhD in Global Leadership and Change program that will set you up to lead the way within the social innovation sector. You'll gain the entrepreneurial skills needed to start and grow a successful social enterprise while strengthening your ability to make a difference in the world.
Pepperdine University is the first institution to offer a Master's in Social Entrepreneurship, and the program can be completed in just 20 months, and there are over $10,000 in scholarships available to graduate students.
For more information on the application process, take the next step by attending an upcoming information session.