5 Career Paths for a Psy.D. in Clinical Psychology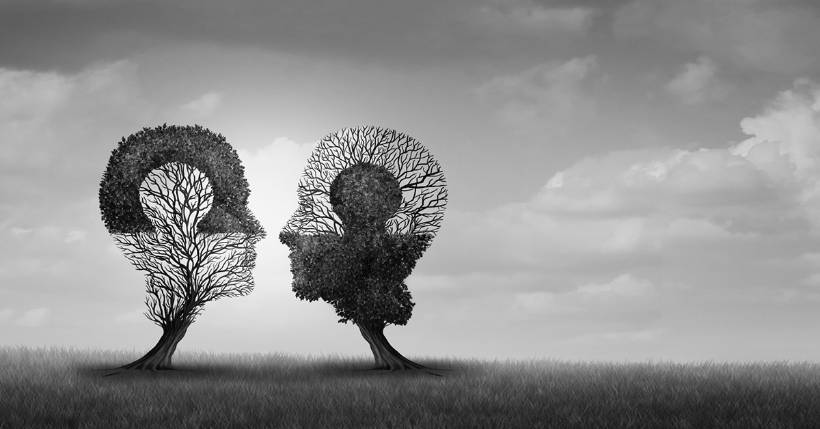 If you've completed your master's degree in clinical psychology, you may be wondering what's next on the horizon for your career path. While some people will choose to dive straight into the profession after obtaining a master's degree, others may choose to continue on with their education and obtain a Psy.D. in Clinical Psychology.
Typically, those who choose to further their education through a doctorate program will have access to a wide variety of career opportunities and the opportunity for a higher annual salary than those who stop at a master's degree. If you're considering investing in a doctoral degree, you are probably wondering what benefits you'll receive from the added education and what kind of career paths may be available to you once you complete your degree.
Whether you want to work in a clinical setting, in academia, or even in the U.S. military, there are many different options available to you when you pursue a doctorate in psychology.
The following is a list of five possible career fields that you can work in as you advance through your education:
Community Mental Health
Academia
Military
Medical Settings/Clinical Settings
Organizational Settings
What is Clinical Psychology?
Clinical Psychology deals with the study of behavior and emotions in relation to how people think, feel, behave, and function. It focuses on the relationship between thoughts, feelings, and behaviors. The practice of psychology involves the use of scientific methods such as observation, experimentation, and data collection to help identify the causes of disorders and develop treatments and therapies.
Clinical psychologists specialize in mental health issues such as depression, anxiety disorders, bipolar disorder, post-traumatic stress disorder (PTSD), substance abuse, eating disorders, personality disorders, etc. They also provide counseling services to patients who suffer from these conditions.
What does a Clinical Psychologist do?
A clinical psychologist works closely with patients and uses their knowledge about human development, behavior, and emotion to diagnose and treat mental health disorders. They are often called upon to assess behavior, perform consultations, and conduct research. Their duties include providing individual therapy, group counseling, conducting psychological assessments, and treating depression, anxiety, bipolar disorder, schizophrenia, eating disorders, substance abuse, and many other conditions.
Clinical psychologists may also work closely with psychiatrists and neurologists and collaborate with medical professionals to establish accurate diagnoses and develop effective treatments. They may offer psychological services like psychotherapy, psychoanalysis, cognitive behavioral therapy, family therapy, neuropsychology testing, and more.
Psy.D. vs. Ph.D. in Clinical Psychology
Doctoral students in a Psy.D. program and Ph.D. program will both learn to practice psychology in a wide range of settings, but Psy.D. programs focus mostly on preparing students with the clinical skills needed to work in licensed settings like community mental health centers, hospitals, and clinical practices. Students in a Ph.D. program, on the other hand, will focus primarily on developing theoretical models and research. Ph.D. programs typically take longer to complete than Psy.D. programs.
Quick Facts About Psy.D. in Clinical Psychology
The number of jobs for Doctors of Psychology is expected to grow by 21% in California.*
The average annual salary for Clinical, Counseling, and School Psychologists in California is $94,910. (bls.gov)
The average annual wage for Postsecondary Psychology Teachers in California is $105,740. (bls.gov)
The overall employment outlook for psychologists is projected to grow by 14% between 2016 and 2026. (psychology.org)
Demand for psychologists is projected to exceed supply by 2030. (bhw.hrsa.gov)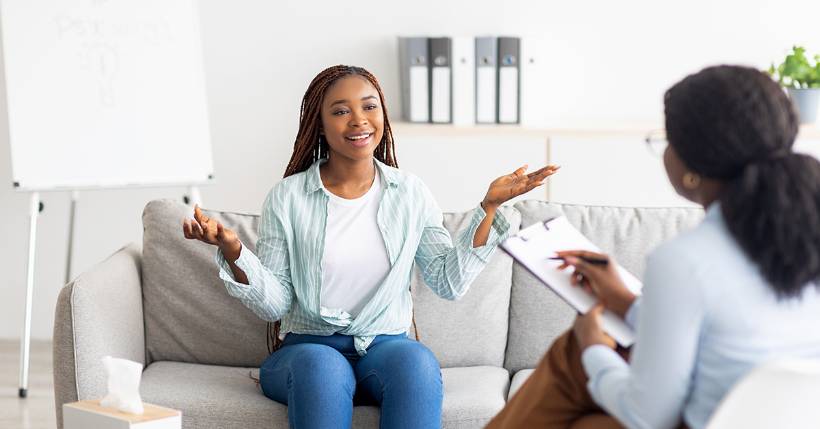 Career Options for Clinical Psychologists
Many people find the field of psychology to be one of the most rewarding because it allows individuals to help others improve their lives. Whether you want to become a psychologist helping patients deal with illness or trauma, a counselor helping clients cope with life challenges, or an organizational psychologist who assists organizations in workplace productivity, there are many ways to make a difference in the world.
Here are some of the best career paths for aspiring psychologists.
1. Community Mental Health
A psychologist working in a community mental health center sees patients with severe and persistent mental illnesses. These practitioners often work with low-income patient populations, Medicaid, and uninsured individuals. Although they typically do not provide psychotherapy or counseling, some may specialize in those areas.
Psychologists in community health centers may provide the following services:
Diagnostic evaluations
Individual and group psychotherapy
Emergency inpatient treatment
Specialized psychotherapy for people with substance abuse disorders
Vocational, educational, and social rehabilitation programs
Consultation with physicians
Training of other mental health personnel
2. Academia
Clinical Psychology Professor
Although those who work in academia typically complete a Ph.D. doctoral program, it can be a promising career path for those with a Psy.D., too. If you enjoy teaching and working directly with students, consider a career as an assistant professor or professor of clinical psychology. You may work in undergraduate or graduate programs to help prepare students for their own careers in clinical psychology. Universities also often employ sports psychologists to work with college athletes, coaches, and trainers.
3. Military
There are many promising military careers available to those with a background in clinical psychology. Military psychologists or contracted psychologists for the armed forces can work in a variety of settings to assist soldiers who are dealing with trauma.
Military psychologists often deploy with troops and may work in many locations:
Aircraft carriers
Overseas military bases
Forward Operating Bases
Military Hospitals
If you choose to join the military after receiving your doctorate degree and completing your licensing requirements, you'll enter the military as an officer and may be eligible to receive loan repayment of up to $65,000 of tuition expenses.
You can meet with a local military recruiter to discuss the many benefits of choosing a career as a psychologist in the armed forces.
4. Medical & Clinical Settings
Psy.D. psychologists may also choose to work in a number of inpatient and outpatient healthcare settings. A psychologist might work in a hospital setting where he or she helps patients cope with physical illnesses or injuries. They will utilize their scientific knowledge of how human behavior and emotional issues are related to physical illness.
Job opportunities for medical psychologists include:
Trauma and grief counselors
Child development psychologists
Rehabilitation psychologists
Substance abuse counselors
Psychiatric nurses
Neuropsychologists
Psychotherapist
Many clinical psychologists choose to work in a clinical setting or independent practice as psychotherapists who specialize in talk therapy. They may treat stress and trauma related to life events such as divorce, death, or illness. Clinical psychologists often choose to focus on specific areas of mental health or specific disorders including eating disorders, post-traumatic stress disorder (PTSD), obsessive-compulsive disorder, substance abuse, anxiety, or depression.
There is a broad range of specialties available to mental health professionals who work in talk therapy settings:
Marriage and family issues/couple's therapy/divorce
Child psychology/school psychology/behavioral disorders
Addiction and substance use disorders
Depression/anxiety
Eating disorders
Trauma/PTSD
Personality disorders
Suicidal ideation
5. Organizational Settings
Industrial/Organizational (I/O) psychologists often work as consultants who strive to enhance the workplace environment through psychological research. This role may be brought into an organization to help with in-house issues or workplace disputes. Industrial/organizational consultants often work closely with management to design programs aimed at improving workplace culture.
They are employed in a wide range of industries including manufacturing, health care, education, government, finance, insurance, transportation, public administration, retail, and telecommunications.
Roles of an I/O psychologist may include:
Screen and train new applicants
Retrain management or high-up positions when conflict arises
Collaborate with managers and supervisors to develop job descriptions
Design programs to improve worker productivity
Build policies aimed at reducing discrimination against employees
Conduct surveys to assess employee satisfaction levels
Provide feedback to management teams regarding employee concerns
Make recommendations to boost employee morale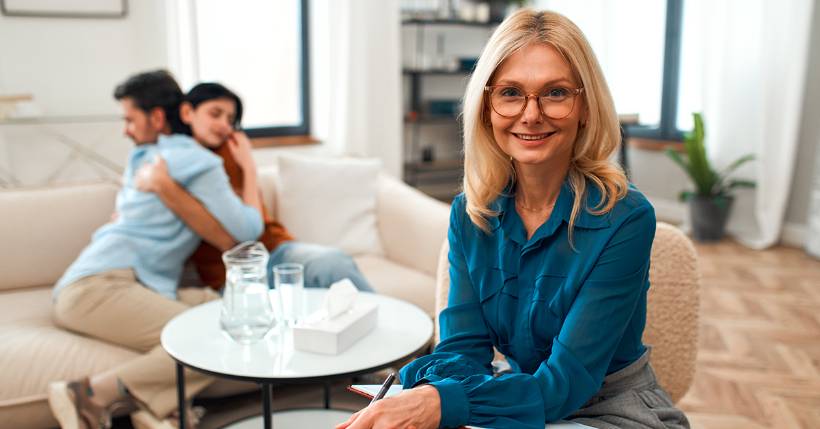 FAQs About Psy.D. in Clinical Psychology
How many years does it take to get a Psy.D. in Clinical Psychology?
The Psy.D. program at Pepperdine University is a 4-year program consisting of 82 credit units and plenty of hands-on experience in clinical settings.
Is there funding available?
Yes! There are numerous ways to help graduate students fund a doctoral degree in psychology. Pepperdine University offers over $10,000 in scholarships for new and returning students to the Graduate School of Education and Psychology. You can also attend an information session to learn more about available grant opportunities, financial aid, scholarships, and assistantship positions.
What is the course load like?
Pepperdine University utilizes a practitioner-scholar model for doctoral training in which academics, clinical training, and research are combined. This rigorous program consists of three years of clinically relevant coursework and supervised clinical training, followed by one year of internship, and completion of a clinical dissertation.
Get Your Psy.D. in Clinical Psychology From Pepperdine University
Many employment opportunities exist within the mental health industry for those with an advanced clinical psychology degree. Psychology is one of the fastest-growing professions in the United States, so no matter what your career goals are, you can benefit from a doctoral degree to advance your education.
The Doctor of Psychology in Clinical Psychology at Pepperdine University prepares students for careers as mental health service providers, serving their communities through applied clinical practice. The program places a unique emphasis on science-informed, evidence-based practice with an appreciation for multicultural context and cultural adaptation. This program is accredited by the American Psychological Association through 2027, and 100% of alumni (5-years post-graduation) are licensed psychologists in the most recent alumni survey.