4 Tips for Making a Career Move to Social Entrepreneurship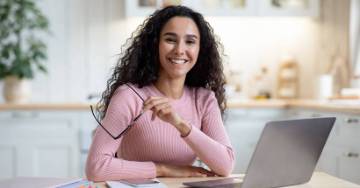 If you are looking for a career move that will not only be financially rewarding but also make an impact on the global landscape, a career in social entrepreneurship could be the perfect fit for you.
Social entrepreneurship is a growing sector in the world of business. It combines traditional business strategies with social consciousness and sustainable solutions to global problems like environmental issues, education, healthcare, human rights, and other social challenges. Companies like TOMS Shoes and Warby Parker have shown how successful businesses can also be effective agents of social change. Still, making a career move to social entrepreneurship doesn't come without its challenges.
Whether you're just starting out or transitioning from another field, there are several things to consider if you want to make a successful transition into the world of social entrepreneurship. We'll share four tips that can help your career path take flight.
What is Social Entrepreneurship?
Social entrepreneurship is the process of creating and developing innovative solutions to social issues. It involves more than simply setting up a nonprofit organization—it's about recognizing and assessing a pressing problem in society and then applying creative, business-minded thinking to develop an effective solution.
Social entrepreneurs create new initiatives in which people, profit, and planet are balanced to create social innovation. They are dedicated to using their business skills, leadership skills, creativity, and resources to improve lives throughout the world. Unlike traditional entrepreneurs who focus on making money for themselves or their investors, social entrepreneurs think bigger by actively tackling challenges to create positive changes in society.
What Do Social Entrepreneurs Do?
Social entrepreneurs are agents of change, working to solve social, cultural, and environmental challenges. As opposed to traditional business practices that focus purely on financial objectives, social entrepreneurs combine innovation, resourcefulness, and opportunities to pursue both a financial and social return on investment.
This approach takes both passion and strategic insights for creating positive change in the world. Social entrepreneurs possess the necessary skills for developing creative business models, such as applying non-conventional project planning and management methods, using an analytical mindset with access to data, and utilizing unconventional partnerships to achieve their goals.
Social entrepreneurs must have a deep understanding of the communities they serve, as well as their products and services. They must be persistent in finding resources, building collaborations with like-minded organizations, and creating sustainable solutions that will last long after their efforts have ended.
Why Should You Become a Social Entrepreneur?
As a social entrepreneur, you have the opportunity to create something truly special that has a lasting and meaningful impact. A social entrepreneur can bring their passion and creativity to their organization, which can make far-reaching societal differences.
Social entrepreneurs have the opportunity to:
pursue a passion
take on a leadership role
use their business skills for good
become their own boss
challenge the status quo and press for change
explore innovative solutions to pressing issues globally
Tips for Becoming a Social Entrepreneur
Entrepreneurship isn't for the faint of heart. Especially when working with nonprofit organizations, social entrepreneurs face a number of pressing challenges that business entrepreneurs at for-profit companies don't have, such as securing startup funding or building connections in underserved communities.
If you're considering a switch to a career in the social sector, consider these four tips to get started on the path to success.
1. Define Your Mission and Purpose
Social entrepreneurship is about solving a social problem while making a profit. Therefore, it's essential to define your mission and purpose clearly. What social issue do you want to address? What are the values and principles that guide you? Having a clear mission and purpose will help you build a strong foundation for your organization.
2. Do Your Research
Before starting any business, it's essential to research the market. Understand the needs and preferences of your target customers, the competitors, and the trends in the industry. This will help you identify the opportunities and challenges you may face and how to position your business to succeed.
After you have done solid research, you should develop a business plan that serves as a roadmap that outlines your goals, strategies, and tactics. It should include a description of your product or service, target market, marketing plan, financial projections, and social impact metrics. A business plan will help you stay organized and focused, secure funding, and communicate your vision to stakeholders.
3. Focus on Networking and Connecting With Others
Social entrepreneurship requires collaboration and partnerships. It's essential to build a strong network of like-minded individuals, mentors, investors, and partners who can support your business. Attend events, join social entrepreneurship groups, and leverage social media platforms to connect with others.
4. Balance Your Business Goals With Your Mission
Social entrepreneurship is not just about making a profit; it's also about creating positive social change, so measuring your impact using social impact metrics is just as important as measuring traditional business metrics like profit. This will help you track progress, evaluate effectiveness, and communicate your impact to stakeholders.
Balancing the mission and business goals of a social enterprise can be challenging, but it is also one of the most rewarding aspects of being a social entrepreneur. By prioritizing your social mission and using it as a competitive advantage, you can achieve both your social and business objectives.
Remember that making a career move to social entrepreneurship is a journey, not a destination. It requires perseverance, passion, and a commitment to making a positive impact on society.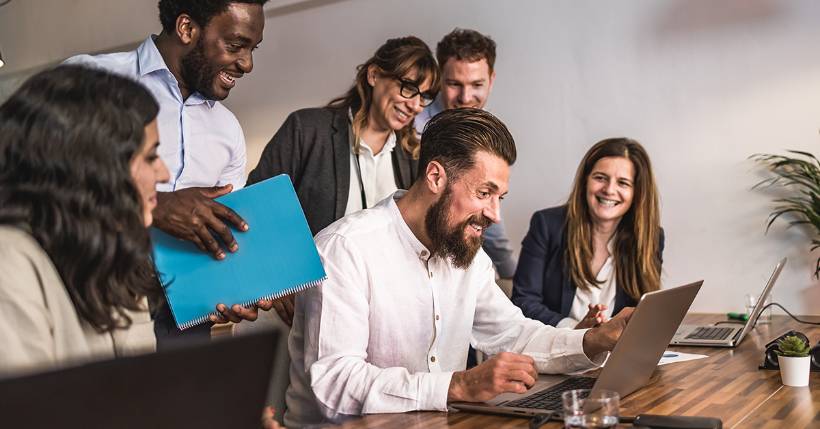 Common Challenges Faced by Social Entrepreneurs
As you go into building your own social enterprise startup, it's important to acknowledge some common challenges and setbacks that you may face. Being aware of these challenges ahead of time will allow you to create a plan for overcoming them.
Securing Funding
Many start-up companies require capital to get off the ground. Consider traditional funding sources such as loans and grants, but also explore crowdfunding, impact investing, and social venture capital. Seek advice from financial advisors and explore innovative funding models that align with your mission and values.
Finding Qualified Employees
Finding qualified employees is a critical factor for the success of any organization, including social enterprises. Here are some strategies that social entrepreneurs can use to attract and retain qualified employees:
Promote your social mission in your job postings, recruitment materials, and interviews.
Leverage your network to reach out to individuals who share your values and may be interested in working for your organization. Attend industry events, join social entrepreneurship groups, and network on social media platforms.
Use job search platforms that cater specifically to social impact jobs, such as Idealist, B Work, and Indeed's Social Impact category. Post your job listings on these platforms to reach a wider audience of qualified candidates.
Offer competitive compensation and benefits such as flexible work arrangements, professional development opportunities, and health and wellness programs.
Create a positive work culture that fosters collaboration, innovation, and learning. Encourage open communication, recognize and reward employee contributions, and provide professional growth and development opportunities.
Partner with universities and colleges to promote your job openings to students and recent graduates who are interested in social entrepreneurship.
Sustaining Impact Over Time
Social entrepreneurs are driven by their desire to make a positive impact on society, but sustaining impact over a long period of time can be challenging. Here are some strategies that social entrepreneurs can use to focus on sustaining impact:
Develop a long-term strategy that includes clear goals and objectives, timelines, and metrics to track progress over time, and a succession plan so your legacy can continue to live on long after you're gone.
Build a strong team of employees who are passionate about the social mission and who have the skills and experience needed to achieve the organization's goals.
Diversify funding sources by exploring earned income opportunities, such as social enterprise ventures or impact investments. This can provide a more stable source of funding over the long term.
Foster strategic partnerships with partners who share your social mission and who can help you achieve your goals. Work together to develop joint projects or initiatives that can have a greater impact than working alone.
Continually assess the external landscape and adjust your strategy as needed to ensure that you remain effective and relevant over the long term.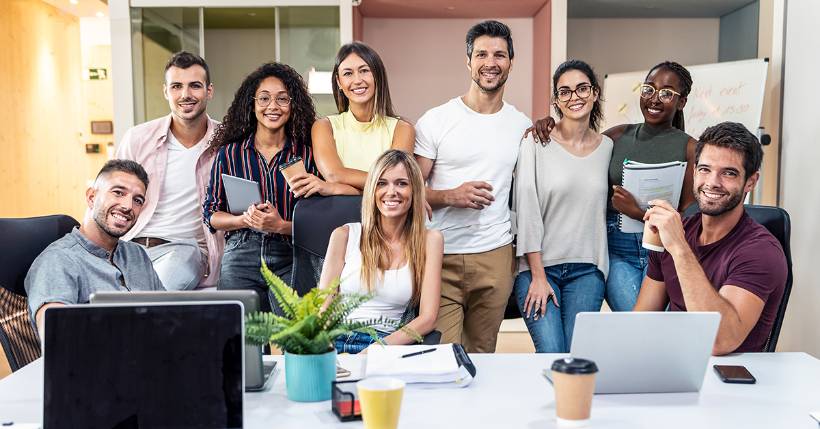 What Can an MA in Social Entrepreneurship Do For You?
An MA in Social Entrepreneurship can open a door to a meaningful career that involves using your business skill sets to tackle pressing social problems. Graduate students pursuing an advanced degree in social entrepreneurship can learn from industry experts and gain hands-on skills necessary to pursue positive change in communities.
With courses related to nonprofit management, social enterprise design, impact investing, business development, and more, you can gain a strong understanding of the principles of sustainable development and build on your ability to lead social movements in various sectors.
You will also develop both professional and personal networks essential for successful entrepreneurship. Ultimately, an MA in Social Entrepreneurship empowers you to turn your goals into reality and make a lasting difference.
Earn Your Master's in Social Entrepreneurship At Pepperdine University
Earning a Master's degree in Social Entrepreneurship and Change at Pepperdine University is an excellent way to gain the skills and knowledge needed to make a real difference in today's world. This 20-month program expands your expertise in critical areas of social entrepreneurship, including fundraising, grant writing, strategy development, ethical decision-making, and sustainability.
With coursework that encourages hands-on learning, this degree gives you the confidence to put your knowledge into practice. With an MA in Social Entrepreneurship and Change from Pepperdine University, you'll be ready to take on tough challenges as a social entrepreneur in any field. Get started by attending an information session!