3 Benefits of a Career in Pre-K-12 Leadership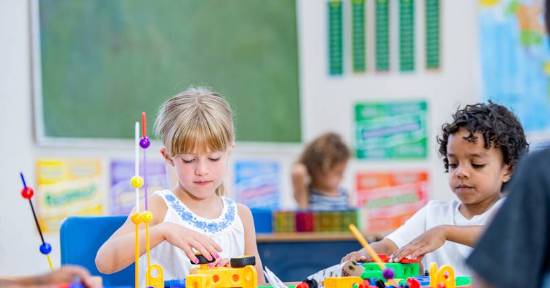 If you currently work as a teacher in a Pre-K-12 classroom and are looking for ways to advance your career, you may consider switching to a position in educational leadership. Education leaders play crucial roles in the lives of the students and teachers they serve. They are responsible for ensuring students receive the strong education they will need to succeed in their personal and professional lives.
There are a number of different types of leadership opportunities in educational institutions. Those who work in education administration include principals, assistant principals, superintendents, and deans. Most of these roles include managing people and processes to run an effective school. There are also leadership opportunities available in instructional leadership for those who want to focus more on academics rather than people and processes. Additionally, there are leadership positions focused on education policy for those passionate about current issues in education.
Taking on a leadership position in an educational organization, whether a public school or private school, can lead to a fulfilling and rewarding career.
Here are 3 benefits of a career in Pre-K-12 leadership:
You can serve more students and support other educators.
There are ample opportunities for advancement.
You will increase your salary.
Keep reading to learn more about each of these benefits and what you need to do to become a leader in education.
Serve More Students & Support Other Educators
If you already have teaching experience in a classroom setting, you know the feeling of deep satisfaction that comes from watching your students gain new insights, master a new skill, or discover a topic they're passionate about. As a classroom teacher, you have the opportunity to change the lives of the students you teach each year.
As a leader in education, you can expand your reach and influence by serving even more students and teachers. Whether you choose to mentor and train teachers as an instructional coach, manage programs and resources as a school principal, or work on the operations side through enrollment management or academic advising, the work you'll do will benefit the entire school community by helping to create the best possible learning environment for students.
Opportunities For Advancement
One of the downfalls of classroom teaching is that there are limited opportunities for career advancement. While you will likely receive professional development opportunities each year that can help you improve your teaching skills, if you're looking for a position outside the classroom that will allow you to advance your career, you'll likely need to find a leadership position.
With a leadership degree, however, there are a number of different career paths you can take that will allow you to advance and continue to challenge yourself professionally.
Here are some job opportunities with a higher education leadership degree:
District Superintendent: oversees the entire educational program for a school or district, providing support to the school principals and other administrative leaders
Principal: oversees the daily activities and operations of a school, scheduling, budgeting, financing, hiring/firing of staff, approving curriculum, and ensuring a safe school environment
Assistant Principal: assists the school principal in the planning, scheduling, and supervision of student activities and may also assist the principal in other daily tasks related to staff and students
Dean of Students: works with the school principal to establish relationships with students, staff, and families and meets with parents regarding student discipline and behavior issues
Dean of Instruction: serves as the educational leader of the staff and students and is responsible for the development and execution of instructional programs
Chief Academic Officer: ensures that academic strategies comply with federal and state regulations, develops curricula, set academic standards, and works with faculty to ensure standards are met
Director of Curriculum Development: provides oversight for curriculum and instruction, coaches teachers, leads professional development, leads data-driven decision-making, and manages academic assessments
Instructional Coach: coaches and assists teachers with classroom management, instructional strategies, assessment of student performance, and all aspects of professional development
Academic Advisor: advises students concerning their academic schedule, academic progress, and school activities, and assists students in making decisions concerning their educational goals
Admissions Director: manages the school's admission process, oversees admission events, and works closely with the other school leaders to promote the school and attract new families
With the right professional knowledge and leadership skills, you can meet your career goals while continuing to work in a school environment.
Increase Your Salary
Most public schools and charter schools operate on a district-wide salary schedule for their teachers and administrators. Private schools may also have a similar salary structure that is determined by level of education and years of experience. Your salary will likely increase as you move beyond the classroom and into a role in educational administration. As of 2022, the average salary for a public school teacher in California was $62,267, whereas the average salary for a public school principal in California was $127,355. The average annual salary for an instructional coach in California was $74,500.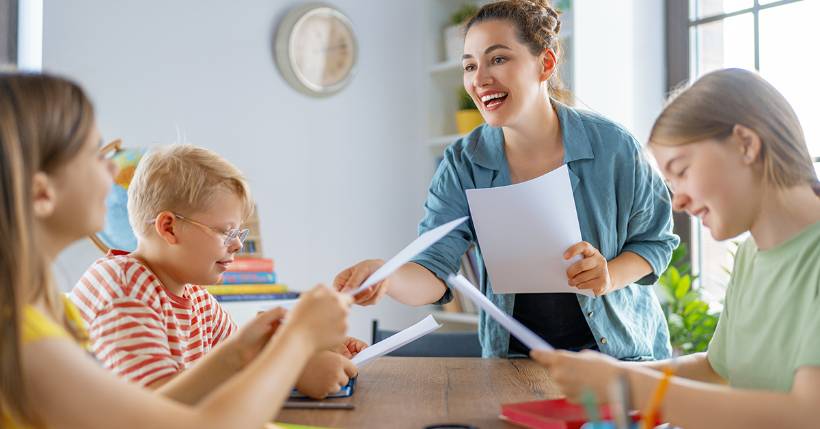 Qualities of an Effective School Leader
Educational leaders set the tone and culture of the entire school, from the top down. Effective school leaders are:
Data-driven: they use student assessment and performance data to drive decision-making and use concrete evidence when implementing change
Empowering: they encourage and empower those around them, including the teachers and students they serve
Future-oriented: they manage the "here and now" while keeping a focus on the future and long-term goals
Collaborative: they're willing to take feedback from others and consider the viewpoints of those around them when making decisions
Passionate: they care deeply about the students and teachers they serve and are willing to go above and beyond to create a positive learning environment where all students can thrive
Dedicated: they're willing to put in the time and work that it takes to make lasting change in an organization
While everyone's leadership style will be somewhat different, passion and dedication can't be taught in a classroom, and the most influential leaders possess these qualities inherently. If you are someone who cares deeply about your students and has the desire to make lasting change in the landscape of education, a leadership position may be the right next step in your career.
How to Become a Leader in Pre-K-12 Education
Most leadership positions in education have specific degree requirements and usually require a minimum of a master's degree in educational leadership or a related field. Each leadership role will have different requirements, and each institution will have its own criteria for eligibility, but generally speaking, you'll need the following to become a leader in Pre-K-12 education:
Undergraduate Degree: You'll need an undergraduate degree in education or a related field. Examples include a degree in elementary education, secondary education, early childhood education, special education, library science, educational technology, or a subject-specific degree.
Teaching Experience: While this may not be required for all leadership positions, having some teaching experience is helpful if you'll be working as a leader in an education organization. Especially if you'll be coaching teachers or developing curriculum, you'll want to have some professional experience in this area to establish your credibility and build trust with those you'll be leading.
Master's Degree: In addition to your bachelor's degree, you'll need a master's in educational leadership. This advanced degree program will strengthen your skills in the area of leadership development, improve your critical thinking skills, and increase your content knowledge in contemporary topics in education.
Certifications: Not all leadership positions in education require state-specific licenses like classroom teachers are required to hold, but some positions will require certain certifications. For example, a school principal will likely need to hold a principal's license from the state where they plan to work. Other positions, like an instructional leader, may not have state-required licenses, but the district may require a teaching license in order to hold a leadership position.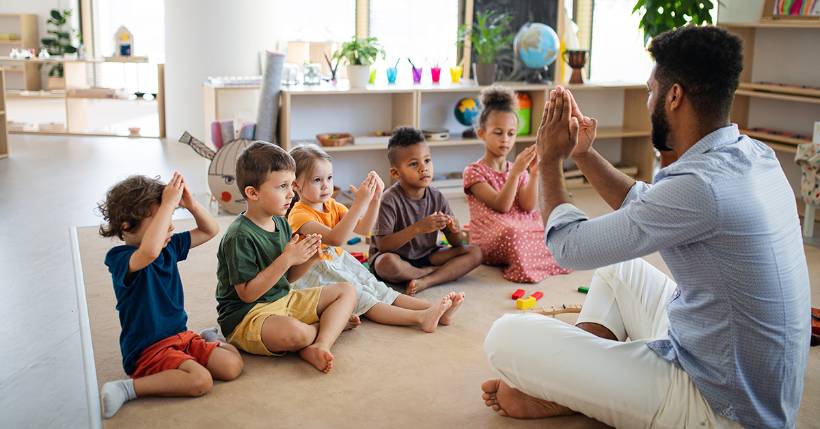 What You'll Learn in an MS in Leadership in Pre-K to 12 Degree Program
An MS in Leadership in Pre-K-12 Education can prepare you to become a successful leader in any school setting. This graduate degree program provides the knowledge, skills, and support needed to make a difference and reach your potential in various educational roles.
Pepperdine's graduate program has both online and in-person options, offering flexibility for those with busy schedules. This 32-credit hour, the cohort-based program can be completed in just 20 months. It is one of Pepperdine University's progressive degree programs, which allows you to earn credit toward a doctoral degree.
Your graduate coursework will include topics like critical thinking and communication, ethics, values and inclusion, and contemporary topics in leadership. You'll also participate in a capstone experience in the form of a scholarly paper, a learning/training program, or a technology-infused product design that serves as one of the final program learning outcomes assessments.
Take the Next Step in Your Career Today With a Master's in Leadership in Pre-K to 12 Education
Take the next step towards your professional goals and apply for Pepperdine University's MS in Pre-K to 12 Education program. There are over $10K in scholarships available to our graduate students. Find out more about the application process and additional requirements here or register for an upcoming information session today!