20 Usual and Not-So-Usual Jobs in Applied Behavior Analysis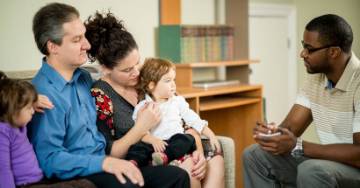 Applied behavior analysis is a type of therapy often used for people with an autism spectrum disorder or other developmental disabilities or intellectual disabilities. ABA therapy is based on the theory that you can use behavioral interventions to reinforce desired behaviors and reduce unwanted behaviors.
As efforts to raise global awareness of autism spectrum disorder (ASD) have increased, so have the number of autism diagnoses and, in turn, the need for qualified service providers to support autistic children and adults who have been identified as having special needs. While ABA therapy is frequently used to treat individuals with autism, there are also a number of other rewarding careers where you can use your skills in behavioral therapy to improve the lives of children and adults in different settings.
Here are 20 career opportunities with a degree in applied behavior analysis.
1. Board Certified Behavior Analyst (BCBA)
Board Certified Behavior Analysts (BCBAs) hold a minimum of a Master's degree in applied behavior analysis and work with children, adolescents, and adults with autism either in a one-on-one or group setting. They create programs to help their patients improve intellectual functioning, communication skills, and social skills, with the goal of helping them increase their independence and improve their overall quality of life.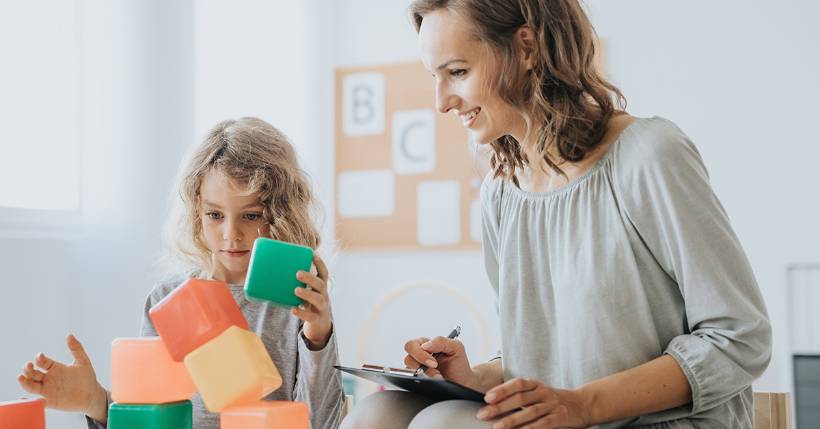 2. Board Certified Assistant Behavior Analyst (BCaBA)
A Board Certified Assistant Behavior Analyst (BCaBA) is similar to a BCBA, but they hold an undergraduate degree rather than a Master's degree. BCaBAs provide many of the same services as BCBAs, but they must work under the supervision of a BCBA.
3. BCBA Supervisor
BCBA supervisors hold the same credentials as a BCBA, but rather than working with individuals who need their services, they supervise and oversee fieldwork for those who are working to become certified behavior analysts or Registered Behavior Technicians (RBTs).
4. Certified Autism Specialist (CAS)
Unlike BCBAs and BCaBAs—who can work with anyone needing behavioral therapy—a Certified Autism Specialist (CAS) works specifically with individuals with autism. They are certified by the International Board of Credentialing and Continuing Education Standards (IBCCES). They provide support around the educational, social and emotional, and behavioral needs of autistic people, either in a classroom or clinical setting or as an independent practitioner in private therapy practice. Some professionals who work with adults and children with autism choose to get a CAS certification as well as a BCBA certification.
5. Parent & Caregiver Trainer
Some people choose to use their experience in the field of behavior analysis techniques to help parents and caregivers of individuals with autism learn to support their loved ones. They provide trainings and assistance on managing behaviors, providing daily therapeutic activities, and engaging with and advocating for their loved ones.
6. Organizational Behavior Management (OBM) Professional
The field of organizational behavior management (OBM) provides a unique way to use your skills in applied behavior analysis in the workplace. These professionals work with businesses to assess the workplace environment and make changes to improve employee performance and a better workplace culture. They may work as independent contractors or as full-time employees in large organizations.
7. Classroom Behavior Specialist
A Classroom Behavior Specialist typically works in an elementary, middle, or secondary school classroom to assist teachers with assessing student behavior and implementing behavior interventions for children with special needs, including those with behavioral disorders. They may also work one-on-one with individual students, providing ABA therapy as a student intervention in the classroom. They will typically work closely with special education teachers and may also attend student IEP meetings and meet with parents to discuss behavior plans.
8. Classroom Teacher
Many classroom teachers choose to continue their education and enhance their skills by getting a graduate degree in applied behavior analysis. They can use ABA therapy to better understand the motivation and purpose behind student behaviors and how to modify the classroom environment in order to encourage positive behaviors. Many teachers already use behavioral reinforcement strategies in their classroom management plan, so getting an advanced degree in behavior analysis will help them better understand where problematic behaviors come from and how to create a classroom environment that fosters positive learning experiences.
9. School Counselor
School counselors work in a school district to provide services to children who need support around educational struggles, social or emotional issues, or other areas of concern in their lives, such as family dynamics or mental health issues. In addition to a Master's degree, a school counselor must meet additional state licensure requirements.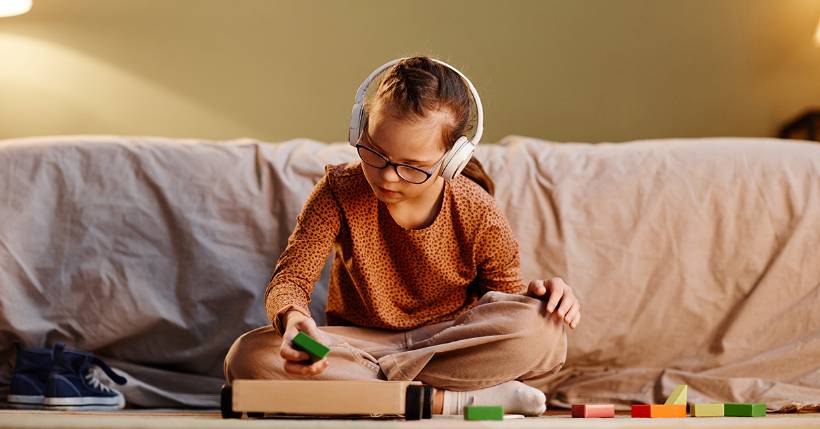 10. Social Worker
Social workers work in schools, mental health centers, or residential facilities to help individuals or families who are experiencing social or emotional hardships overcome those challenges. They may work with people who are experiencing poverty or homelessness, are suffering from addiction, have mental health concerns, are victims of violence or trauma, or those who are incarcerated or part of the criminal justice system. They can use their experience with ABA therapy to help create support plans for their clients.
11. Sports & Fitness Coach
This may sound like a surprising way to use a degree in behavior analysis, but there is a strong link between behavior therapy and sports. Collegiate and professional sports teams often employ sports psychologists who use ABA techniques to work with athletes on their motivation, stress management, and teamwork skills to improve their athletic performance. They can help athletes with anything from dealing with stress and pressure to recovering from injuries.
12. Professor
A university professor is usually required to hold a doctoral degree in Applied Behavior Analysis. They create lessons and teach classes on ABA therapy to students pursuing undergraduate or graduate studies in the field of applied behavior analysis. They may also lead seminars and give lectures on relevant topics.
13. Researcher
Researchers who focus on applied behavior analysis work to better understand human behavior and how therapy techniques can reduce problematic behaviors and reinforce desired behaviors. Their research and findings help to constantly improve and advance the field of behavior analysis as new information is uncovered.
14. Public Policy Advocate
An important part of improving the quality of life for autistic children and adults is advocating for public policy that protects their rights, including how ABA services are delivered. Behavior analysts can help to create policy-relevant conceptual analyses, generate research data, and communicate policy-relevant information at the local, state, national, and international levels.
15. Corrections Officer
Corrections officers work with criminal offenders who are serving time in jail and awaiting trial. They may use their skills in applied behavior analysis to provide therapy to offenders with behavioral issues. They may provide therapy and interventions for violent offenders struggling with anger management issues, or they may help provide treatment for those struggling with drug and alcohol abuse.
16. Criminal Investigator
Criminal investigators help solve crimes by using their knowledge of human behavior to uncover motives for criminal actions. They work alongside police officers to examine evidence, study criminal profiles, and analyze crime scene data in order to solve crimes. Criminal investigators and criminal profilers are highly-skilled in using their knowledge of human behavior to determine probable suspects, identify motives, and solve crimes.
17. Sleep Specialist
Sleep disturbances are common among people with special needs and can affect up to 80% of autistic children and adults. Sleep specialists use evidence-based approaches to assess and treat sleep disturbances by helping patients develop healthy sleep habits.
18. Clinical Therapist
Clinical therapists work with all types of individuals to provide counseling services around mental, emotional, and behavioral struggles. They can work with patients struggling with a number of issues, from marital struggles and infidelity to depression, anxiety, addiction, or trauma. Many clinical therapists use ABA techniques to assist their patients in overcoming their struggles by breaking their behaviors down into smaller steps that they can manage successfully. ABA therapy is often used in conjunction with other psychotherapy techniques to provide a multi-faceted treatment plan.
19. Addiction Therapist
People who are struggling with alcoholism or substance use disorders can benefit from ABA therapy to help them overcome their addiction. Addiction therapists use ABA techniques and operative conditioning to help reduce behaviors associated with substance abuse.
20. Animal Trainer
If you'd rather use your skills in behavior analysis to work with animals rather than people, consider becoming an animal trainer. Animal trainers apply the same techniques and observances used in ABA therapy to change animal behavior. They may work with house pets like cats and dogs to reduce negative behavior and reinforce positive behavior, or they may train service animals and help teach their owners how to work with them.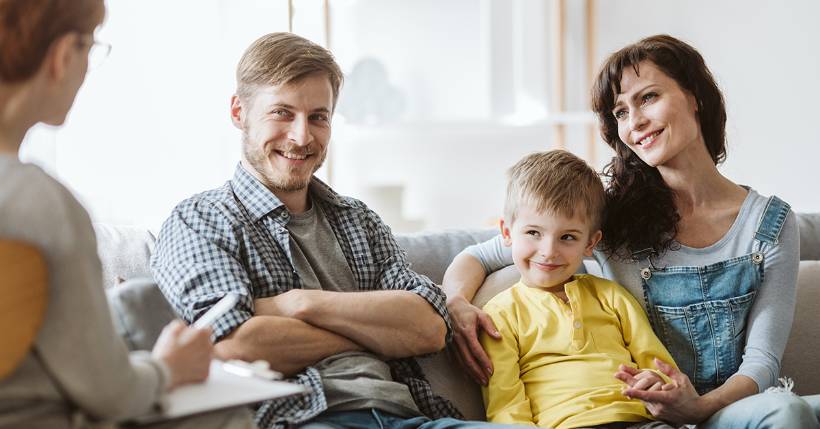 Get Your Master of Science in Applied Behavior Analysis at Pepperdine University
Whether you want to work with children with autism spectrum disorder, adults in the criminal justice system, students, business professionals, or even animals, a Master of Science in Applied Behavior Analysis can give you the skills you need to have a successful career. The demand for behavior analysis continues to grow, so now is a great time to start your new career.
Pepperdine University offers a Master's in Applied Behavior Analysis to help prepare students to work with individuals with impairments such as autism spectrum disorders, developmental disabilities, or traumatic brain injury. The MS in Applied Behavior Analysis program meets the educational requirements for the Board Certified Behavior Analyst (BCBA) and Certified Autism Specialist (CAS) certifications, which can advance your career even further.
This advanced degree program will teach you to describe and synthesize the concepts and principles of behavior analysis, use behavior analytic assessments and interventions, and apply your knowledge of ethical principles and standards of responsible professional conduct and demonstrate respect for the diversity of the human experience.
With over 50 clinical practicum sites, 6 units of supervised field placement, and a first-time pass rate of 18% higher than the national average for the BCBA Exam, graduate students are sure to leave the program fully prepared to start a strong career in applied behavior analysis.
To find out more about the $10,000 in scholarships offered, the coursework requirements, and the application process, request information online or sign up for an upcoming informational session.
Ready to get started? Fill out an application online today!