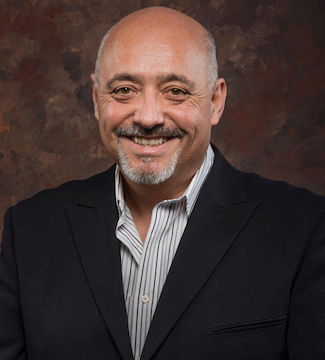 Farzin Madjidi
Dean
Graduate School of Education and Psychology
WLA
Biography
Dr. Farzin Madjidi holds Masters degrees in Business administration and Structural Engineering and Applied Dynamics. He earned his doctorate degree in Institutional Management from Pepperdine University.
"Dr. Farzin" has taught courses in Personal, Organizational and Global Leadership as well as Economics and Statistics in the doctoral programs in Organizational Leadership and Global Leadership and Change at Pepperdine University's Graduate School of Education and Psychology where he served as Associate Dean of Education from 2016 to 2022. He has held management positions with the City of Los Angeles, Kreation Juicery Inc., and Matrix Capital Associates, Inc.. He has been a consultant to such organizations as AT&T, City of Los Angeles, LAUP, Kaiser-Permanente, Federal Express, Huyndai USA, Inc., Universal Music Group, British Petroleum, Anheuser-Busch InBev, and Psychemetrics, Inc. among others. As an entrepreneur, he was a founding partner at Kreation Juicery Inc..
Madjidi has won several outstanding teaching awards including the Howard A. White award for Teaching Excellence in 2005 and 2013. He has published extensively in the area of leadership and organizational effectiveness. Consistent with his personal vision statement of "Living life fully in love, generosity and abundance", Dr. Madjidi serves as a life coach to executives and emerging leaders from a number of industries including education. He has a strong commitment to faith, service, inclusivity, and diversity and has received the California Diversity Council's 2009 DiversityFirst Award, one of the highest honors that can be attained in the field.
Education
EdD, Pepperdine University
MBA, Pepperdine University
MS, California State University Northridge
BS, California State University Northridge
California Diversity Council's DiversityFirst Award, 2009
Howard A. White Teaching Excellence, 2005 & 2013
Courses
700: Leadership Theory and Practice
724: Ethical Leadership and Social Justice
734: Quantitative Data Analysis
754 A/B: Global Economics and Policy
791: Dissertation Research
785/885: Psychology of Leadership
Links