The Virtual Social Enterprise Fast Pitch Competition Finals of 2021
The Virtual Social Enterprise Fast Pitch Competition Finals will be held Saturday, April 3rd from 1-4 PM PST. Coined as the shark tank for social good, this is one of the most inspiring and highly anticipated events of the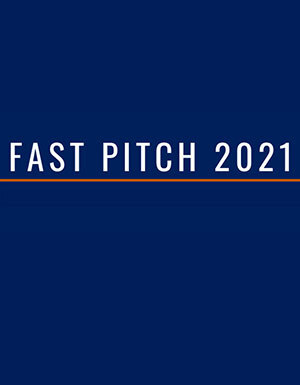 year! Graduating students from Pepperdine GSEP's MA in Social Entrepreneurship and Change (SEC) program will be pitching concepts developed to address some of society's most difficult challenges.
This is the finals event, meaning that the top five competitors from the previous semi-finals round will be participating. Qualified and esteemed judges will then provide feedback and name top-placers, who will ultimately earn funds for their enterprise.
In addition to the Fast Pitch winner, a separate business plan award will be given to the top five student participants.
Sponsors
Habitat for Humanity - Greater Los Angeles
Michael and Laurel Guillen, Spectacular Science Productions
Judges
Rob Best, VCA Animal Hospitals | Director of LEadership Development
Jerr Boschee, SAGEGlobal | Former Board Member
Rob Ryan, GrowthHax | CEO/Founder
Christine Maginn, Private Practice | Psychology and Organizational Consultant
William Iassac McCoy, Stillman College | Dean
Student Competitors
Maria Argenal

Social Enterprise: MIA
Mission: To manufacture affordable and high-quality period products that provide all menstruators with environmentally sustainable alternatives that are in harmony with their health and, with quality menstrual health education programs, WASH initiatives, and community partnerships, tackle the issue of period poverty in rural and remote areas in Nicaragua.

Jennifer Branda

Social Enterprise: Tulip Partner Support
Mission: To provide the most comprehensive, HIPAA compliant centralized hub where reputable third-party providers offer valuable services to intended parents seeking to build their families with assistance from donors and/or gestational carriers.

Jeanne Bray

Social Enterprise: Fundforall
Mission: To be the "Venmo" of charitable giving - a simple giving platform that incentivizes contributions, provides total donation transparency, and democratizes foundation ownership by allowing anyone to create their own low-cost, meaningful, and shareable giving fund.

Yujie "James" Fang

Social Enterprise: Unconventional Education and Counseling
Mission: To provide a program that explores the potential of each student and helps them identify and develop their passion in order to better apply their abilities and equip them with skills and experience outside of the Chinese school system.

Lynn B. Hammerschmidt

Social Enterprise: Connection Heals
Mission: To address cancer patients' unmet needs for psychological and spiritual support and access to optimal treatments, by providing a hub of digital health products and services – a mobile application, online disease-specific support groups, and expert second opinion resources to fill the gap in care.

Kristina-Marie Kornegay

Social Enterprise: INPEACE West O'ahu Center for Entrepreneurship
Mission: To strengthen West O'ahu's business community by improving access to affordable assistance and equipping small business owners with the training, network, and back-office support services they need to grow their ventures and attain economic self-sufficiency.

Chongyang "Alex" Liu

Social Enterprise: Breeze Project
Mission: TBD

Siwei "Steven" Lu

Social Enterprise: Help4 Group
Mission: To feed hungry children and families in the food deserts of the Harbin area of China by upcycling surplus produce.

Yuran "Peter" Miao

Social Enterprise: Gift the Gifted
Mission: To pilot an after-school mentoring program in China for gifted students, providing them with project-based learning, real-world examples as well as guidance toward the alternative pathways to reach educational success.

Dresden Claire Stevens

Social Enterprise: Thousand Grains of Salt Girls Schools
Mission: To provide a personalized high school experience in Stockton, CA for daughters of recently immigrated families and those hailing from alternative religions.

Huiyao Summer Sun

Social Enterprise: Pawsibility
Mission: To run a profitable pet-friendly restaurant with food enjoyed by people and dogs alike as well as cooperating with shelters to educate pet owners and find "forever homes" for shelter animals to live a long and happy life.

Dylan Wong

Social Enterprise: EROS Collective
Mission: To provide a digital medium that educates, prepares, and supports young people seeking love, provides them with a safe, responsive environment to address their concerns, and normalizes access to sex educators, therapists, and counselors to make knowledge sexy.

Lehui "Belinda" Xu

Social Enterprise: Bouchit INC
Mission: To create desirable vegan skincare products that are suitable for all ages and that "give back" to survivors of human trafficking.
This will be a very exciting and rewarding event! General admission is free, we hope to see you there!