Third International Conference of Quantitative Ethnography (ICQE)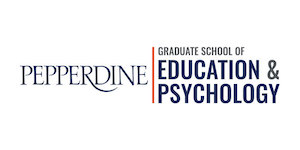 The Graduate School of Psychology and Education is pleased to announce the Third International Conference of Quantitative Ethnography (ICQE) from November 6 - 11, 2021.
This virtual event brings together scholars seeking to analyze and interpret large amounts of rich qualitative data meaningfully. Quantitative ethnographic approaches have been used in various fields, including learning analytics, healthcare, sociology, history, engineering, and more, to understand human behavior and interaction. The goal of ICQE is to foster a community of researchers interested in sharing ideas, resources, and inspiration.
Pepperdine was awarded to host this year's ICQE conference by the National Science Foundation. The grant is being led by our Professor in Education and Technology, Eric Hamilton, PhD. He is serving as local co-chair of this conference in joint leadership with EdD in Organizational Leadership alum and GSEP adjunct Danielle Espino.
We are excited about the quality of research presented at ICQE21 and the online format's possibilities for bringing together and engaging with an even broader segment of QE practitioners and researchers. We are working to ensure that attendees will have ample opportunities to interact with one another formally and informally, which has been a hallmark of previous ICQEs.
Scholarships are only available until Friday, October 22, 2021.
Registration is open until Sunday, October 31, 2021.
For additional questions, please contact: icqueconf@gmail.com