Pepperdine University hosts first annual Social Enterprise Collective in Washington, DC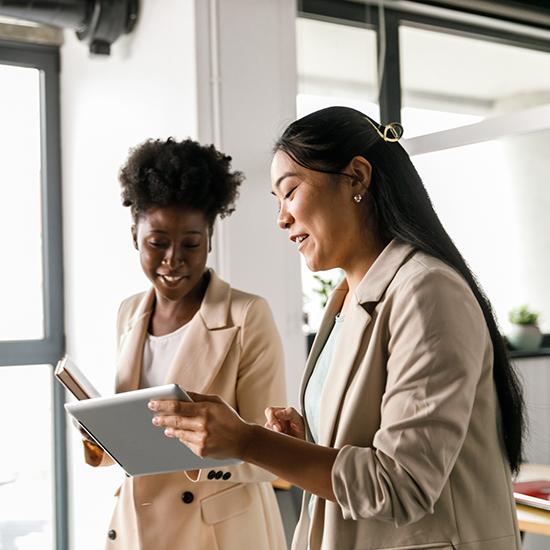 Social Enterprise Collective, presented by the Pepperdine Masters in Social Entrepreneurship and Change.
Where and When:
Day 1: Skyline 609 - ​​609 H Street NE, Washington, DC 20002
March 31st, 2023 - 4 PM - 6:30 PM
Day 2: District Architecture Center - AIA|DC
421 7th Street NW, Washington, DC 20004
April 1st, 2023 - 2 PM - 6 PM
Social impact professionals and aspiring changemakers are heading to Washington, DC, to join Pepperdine University's first annual Social Enterprise Collective two-day event from March 31st to April 1st, 2023. Television personality and social entrepreneur Michelle Young will host panels, fireside chats, a pitch competition, and networking mixers in the spirit of inspiration and collaboration.
All are invited to join us on night one from 4 PM to 6:30 PM at Skyline 609 for the Women Trailblazers and Changemakers panel in honor of Women's History Month. Presented by the Pepperdine Master's in Social Entrepreneurship, The speakers include Erika Hanafin Feldhus, CEO of HeyMama, Shannon Ricks, White House Liason for the Department of Education, and Sarah Bassin, Nonprofit Executive. We will conclude the evening with a networking mixer and light refreshments.
The event continues on April 1st from 2 PM to 6 PM at the District Architecture Center for our Sustainable Change in a Challenged World talks, collaborative networking, and a student business plan pitch competition. Dr. Martin Burt, founder of Fundación Paraguaya and creator of the Stop Light Method, the leading way to assess community health to create sustainable solutions to alleviate poverty, will share stories of impact in a keynote address. The day will include presentations from former Obama Administration Appointee, Isaac McCoy, Vice President of Social Impact for Discovery Education, Jacqueline Smalls, Chief Engagement Officer at Prosperity Now, Mary-Frances Wain, and Secretary Executive Office of Elder Affairs, Dr. Elizabeth Chen. Surprise guests will be announced throughout March.
Pepperdine University's Masters of Social Entrepreneurship and Change students' pitch competition finalists will present their social enterprise ideas that they have been incubating throughout the two-year program. Three winners will be awarded seed money.
Social entrepreneurs from all industries make a great impact in collaboration. Through the Social Enterprise Collective, we will encourage each other to continue the change-making efforts in our respective circles. Please join us and add your voice to the conversation. Register for one or both days here.
Event Speakers:
Emcee:
Michelle Young - Social Entrepreneur, TV Personality, Educator
https://michelleyoungofficial.com/
Erika Hanafin Feldhus - CEO of HeyMama
https://www.linkedin.com/in/erikafeldhus/
Isaac McCoy - Industrialist, Advisor & Business Strategist, Former Obama Administration Appointee
https://www.linkedin.com/in/isaacmccoy
Shannon Myricks - White House Liaison at U.S. Department of Education
https://www.linkedin.com/in/shannonmyricks/
Sarah Bassin - Nonprofit Executive
https://www.linkedin.com/in/sarah-bassin-71125a22/
Elizabeth Chen, Ph.D. - Secretary Executive Office of Elder Affairs
https://www.linkedin.com/in/elizabethechen-phd-mba-mph/
Martin Burt - Founder of Fundacion Paraguay and The Stop Light Method
https://www.linkedin.com/in/martinburt/
Scilla Andreen - Founder iMPACTFUL, CEO & Co-Founder iNDIEFLIX, Author, Filmmaker
https://www.linkedin.com/in/scillaandreen/
Jacqueline Smalls - Vice President, Social Impact Coalitions
https://www.linkedin.com/in/jacqueline-smalls-7aa091118/
Mary-Frances Wain - Chief Engagement Officer at Prosperity Now
https://www.linkedin.com/in/maryfranceswain/
Keep a look out for additional speaker announcements on https://www.instagram.com/peppgsep/
Event Contact:
Bree Jensen