Pepperdine Mourns the Passing of GSEP student Rebecca Barnett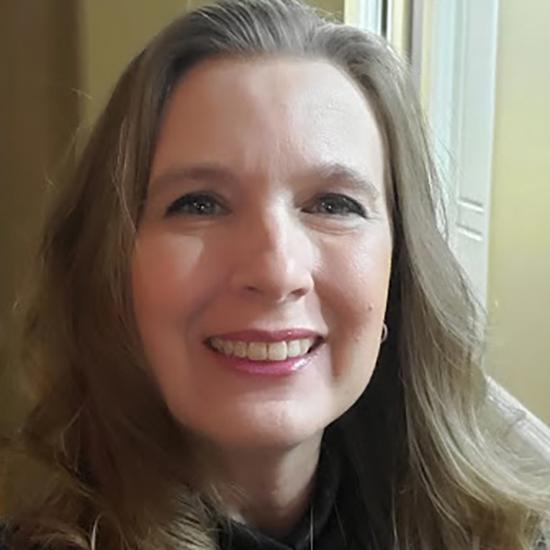 Pepperdine University mourns the loss of Graduate School of Education and Psychology student Rebecca Barnett. A Phoenix, Arizona native, Rebecca started at GSEP in January 2022 and was pursuing a master's degree in clinical psychology with an emphasis in marriage and family therapy and expected to graduate in 2025. A passionate advocate for patient rights, she had recently been working with a patient advocacy group in Arizona.
Remembering Rebecca and her time at Pepperdine, GSEP adjunct faculty member Nooshin Neshatian shared, "As Rebecca's instructor, I had the opportunity to witness not only her exceptional academic abilities but also her genuine compassion and thoughtfulness toward her peers. Throughout the course, Rebecca consistently approached each assignment with passion and dedication that exemplified her commitment to learning. However, what truly stood out was her ability to connect with and support her fellow classmates. She was a strong, insightful, and inspiring person. Her kindness and empathy will be greatly missed."
Another of Rebecca's instructors, GSEP adjunct faculty member Brandi Pulido shared, "Rebecca lives in my memory as a passionate and intentional student, clinician, wife, and mother. She embodied each of these roles with dedication and care. She lives on with me as someone eager to learn, a strong advocate for her clients, hardworking, compassionate, and insightful with a genuine balance of being straightforward but gentle. She saw the strengths in others and, even when facing difficult obstacles of her own, recognized and created space for others to share their experiences. The way she carried herself and lived her life serves as a strong reminder of the beauty of living a meaningful life. Rebecca, you have certainly left your mark on this world and are greatly missed."
Those who feel they may need additional support are encouraged to contact the Counseling Center (310.506.4210) for 24/7 emotional assistance. Online and out-of-state students can access ongoing counseling using the TimelyCare app. Pastoral care is also available from the team at the Hub for Spiritual Life. Contact Tim Spivey, associate vice president of Spiritual Life, to make an appointment. Faculty and staff may reach out to University chaplain Sara Barton. The Student Care Team is available to provide additional support or to help locate mental health professionals in local communities.
Details regarding a memorial service will be shared with the University community as additional information becomes available.