Pepperdine Mourns the Passing of GSEP student Kian Brown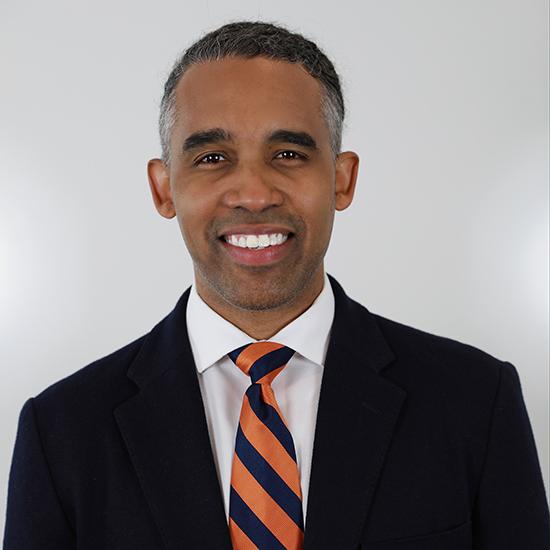 Pepperdine University mourns the loss of Graduate School of Education and Psychology student Kian Brown. Born and raised in Wilmington, North Carolina, Kian started at GSEP in Fall 2022 and was pursuing a doctoral degree in Organizational Leadership and expected to graduate in Spring 2025. He had recently co-chaired the successful AchieveTogether: A Summit in Leadership and Belonging at Pepperdine University; a first-of-its kind event gathering students, faculty, and staff from across the Pepperdine University system to engage in day of dialogue, community-building, and leadership development.
Remembering Kian and his time at Pepperdine, Dr. Jennifer Miyake-Trapp, associate professor of education and faculty sponsor of the Summit, shared, "Kian emanated vision and purpose in every word, every action, and every smile. His uplifting spirit, authenticity, and fire for change ignited passion in others to believe in themselves and to commit to a higher calling. He gifted GSEP in enduring ways, especially in his endeavor to bring a uniting and transformative event to the Pepperdine community. His vision was realized in the successful AchieveTogether Summit last month and his legacy of inspired action propels us forward."
Dr. Gabriella Miramontes, assistant clinical professor, also reflected, "Kian was a shining star who touched everyone in his path; he was an innovator and change-maker. His energy and enthusiasm were contagious. We had begun the conversation about his dissertation and his gift to the world. One of his last emails to me was about a shift in the direction of his research and how excited he was about what was to come. He offered so much and gave freely of himself always."
Those who feel they may need additional support are encouraged to contact the Counseling Center (310.506.4210) for 24/7 emotional assistance. Online and out-of-state students can access ongoing counseling using the TimelyCare app. Pastoral care is also available from the team at the Hub for Spiritual Life. Contact Tim Spivey, associate vice president of Spiritual Life, to make an appointment. Faculty and staff may reach out to University chaplain Sara Barton. The Student Care Team is available to provide additional support or to help locate mental health professionals in local communities.
Details regarding an online memorial service will be shared with the University community as additional information becomes available.