Pepperdine Mourns the Loss of GSEP Student Dennis Douglass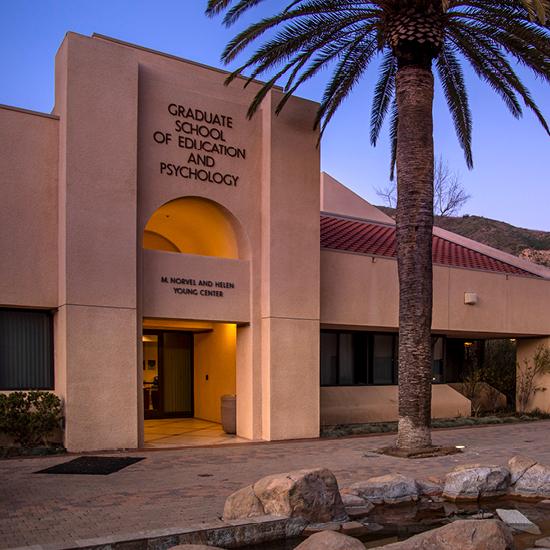 It is with deep sadness that we share the news of the passing of Graduate School of Education and Psychology student Dennis Douglass. The University was notified of Dennis' passing on October 20.
Dennis started at GSEP in 2019 and was pursuing a doctoral degree in Pre-K-to-12 education leadership. He was an outstanding student and was on track to defend his dissertation and graduate in May 2024.
Remembering Dennis and his time at Pepperdine, GSEP associate professor of education Jennifer Miyake-Trapp shared, "Dennis was a dedicated educator and eager learner, with a joyful smile and an earnest desire to improve educational experiences for all students. Dennis was in the data analysis phase of his dissertation titled 'English Language Teachers' Experience with Emergency Remote Teaching During A Pandemic' and looking forward to completing his studies. I will remember his kind and warm spirit as well as the integrity and thoughtfulness he exuded."
Kay Davis, GSEP research methodologist and the director of the Dissertation Support Program, shared, "Dennis was a bright light in a room full of adult learners. He always brought his best to each learning space, whether in person or virtually. Dennis was a wonderful example of an engaged learner. He never hesitated to ask questions or seek clarification when something didn't quite yet resonate for him. He was thoughtful, insightful, and a kind, gentle soul. I feel fortunate to have earned his trust throughout his doctoral studies and am very proud of the research he designed and implemented. His contributions will be a loss for us all."
Information about a virtual memorial will be shared with the GSEP community as more information becomes available.
We encourage those who feel they may need support to contact the Counseling Center (310.506.4210), where counselors are available to talk 24/7 for any emotional assistance. Online and out-of-state students can access ongoing counseling using the TimelyCare app. Student pastoral care is also available from the team at the Hub for Spiritual Life. Contact Tim Spivey, associate vice president of Spiritual Life, to make an appointment. For additional support or to locate a mental health professional in your community, contact the Student Care Team. Faculty and staff may reach out to University chaplain Sara Barton.
For those who wish to send condolences to Dennis' family, please send cards, notes, or letters to: Vice President for Student Affairs, TCC 210, Mail Code 4472. The Student Affairs office will forward all correspondence to Dennis' family.
We offer our deepest condolences to Dennis' family, friends, and loved ones and keep them in our hearts during this time of grief. Please join me in lifting up Dennis' family in prayer and remembering Dennis as a beloved member of our Pepperdine community.