Pepperdine Excellence Postdoctoral Project for Equity Research Fellows 2023-2024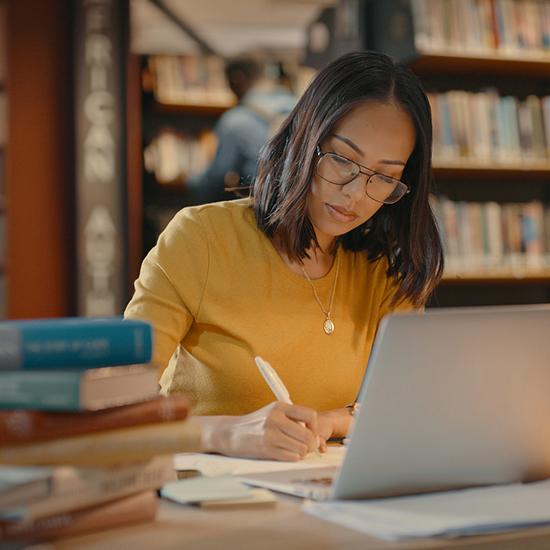 We would like to congratulate this year's class of Pepperdine University Graduate School of Education and Psychology - Pepperdine Excellence Postdoctoral Project for Equity Research (PEPPER) Fellows. This will be our third cohort of what we like to affectionately call our PEPPER Postdocs. We look forward to having them as part of our community and know that they will uphold the Pepperdine values of Purpose, Service, and Leadership as they endeavor in this new journey.
Our two Fellows and respective mentors are:
April Curry, mentored by Dr. Anthony Collatos. April's research interests include pre-medical education, healthcare leadership development, and health policy.
Janice Filer, mentored by Dr. Ebony Cain. Janice's research is an exploration of successful housing outcomes after homelessness captured through the unique lens of U.S. veterans.
As always, we are humbled and excited to have them continue their journey with us. Please help us congratulate them as they embark on this new adventure and to the Waves Community!
About the program:
The Graduate School of Education is committed to creating a sense of belonging within the GSEP community both in the classroom and within the institution of higher education. The Education Division, in its Belonging document, has stated the following commitments:
"3. We commit to upholding equity by providing access, opportunity, and support to all students according to their specific needs. Just as we are fully known by God (Psalm 139:1-6), we, too, strive to understand the lived experiences of our students. In response, we commit to engaging in continual reflection beyond our current programs and systems to pave paths that provide students with an equitable education.
"7. Looking to the future, we commit to creating systems and resources that provide educational access and abundance to cultivate human flourishing to the glory of God (Matthew 5:16)"
We acknowledge that there is underrepresentation within the professoriate. Consistent with our commitments above, the Education Division seeks to increase access for those individuals within the Pepperdine Community that have historically been underrepresented within the profession. Our goal is to increase the diversity of faculty in higher education, providing opportunities for research and scholarship and maximizing the impact of diversity through pedagogy in order to increase the number of professors who can and will value diversity as a means to enhance the education of all students.
Accordingly, the School of Education announces its inaugural Pepperdine Excellence Postdoctoral Project for Equity Research (PEPPER). Through this program, two graduates of the Ph.D. program in Global Leadership and Change will be selected to complete a one-year, part-time Postdoctoral Fellowship. During this year, the postdoctoral fellows will engage in teaching and research in partnership with the Education Division faculty.