The National Science Foundation Grants Awards
Pepperdine prides itself both on assisting students along their academic journeys and in supporting its faculty members as they carry out nationally visible research. The US National Science Foundation (NSF) has awarded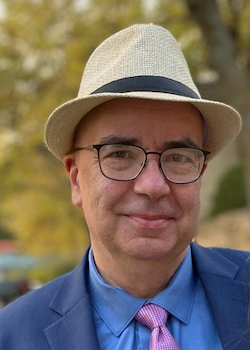 Pepperdine GSEP two new grants that support each of these points of pride. Faculty write grants such as these that Pepperdine's Research and Sponsored Programs (RSP) office then reviews and submit on behalf of the university. One of the recent grants is a special "EAGER project." The project seeks to reach current mid-career professionals who participated in a 1990s era effort called the Young Scholars Program (YSP). YSP included around 200 separate projects around the country. NSF designed YSP to encourage more adolescents to pursue careers in the national STEM (Science, Technology, Engineering, and Mathematics) workforce. NSF awarded Pepperdine $300,000 to carry out a retrospective study of the impact of YSP. This research will help inform national policy on investment strategies that will ensure broader and more inclusive participation in the STEM workforce of the future. The research is led by Education Division professor Eric Hamilton, who also led one of the YSP projects early in his academic career, in Chicago.
NSF also recently awarded Pepperdine another grant, for $50,000, to host the next International Conference on Quantitative Ethnography. This will be the third ICQE conference. The first was held at the University of Wisconsin, and the second was held online. After Pepperdine, the conference will be held at the University of Copenhagen. Dr. Hamilton also leads this grant. He will serve as local co-chair of this conference in joint leadership with EdD in Organizational Leadership alum and GSEP adjunct Dr. Danielle Espino. The federal government is supporting this conference financially at Pepperdine in order to "build the capacity of NSF-supported communities to benefit from the highly promising research methodology of quantitative ethnography." A number of GSEP students have begun to carry out their own research with this methodology.
One of the many benefits these grants provide the GSEP community involves recent PhD graduate and adjunct professor Dr. Seung Lee. Not only has he co-edited a full volume of papers on the "Advances in Quantitative Ethnography", a major accomplishment for an early career researcher, he is also the Education division's first research postdoctoral student under the $300,000 EAGAR award. In addition to his work with NSF, in recent months Dr. Hamilton also has been a keynote speaker for online conferences in China and Nigeria, and one coming up at the University of Texas San Antonio.