Maroon 5 Founding Drummer and GSEP Alumnus Ryan Dusick Publishes Memoir on His Rise, Fall, and Recovery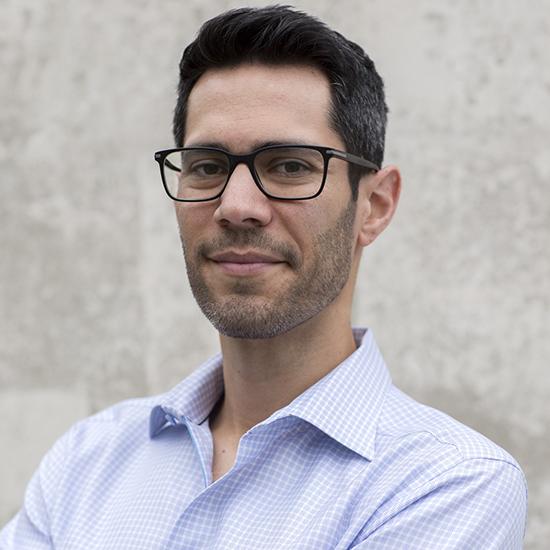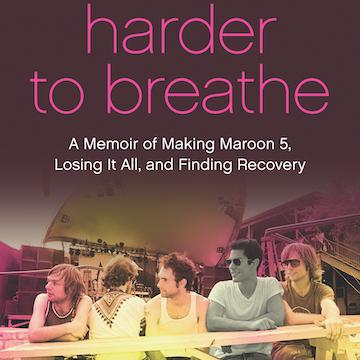 Ryan Dusick (MA '21), the founding drummer of Maroon 5 and Graduate School of Education and Psychology (GSEP) alumnus, has recently authored a book entitled Harder to Breathe: A Memoir of Making Maroon 5, Losing It All, and Finding Recovery.
Dusick earned his Bachelor's degree from UCLA in English in 2001, and around the same time landed a second record deal with his hit band Maroon 5, which Dusick founded along with three friends. The next five years of his life were a whirlwind and took him from jam sessions in his parent's garage to playing in the biggest arenas in the world. But that quick transition to fame took a toll on his mental health, and the psychological pressures brought upon by his newfound success, and the physical toll of his new lifestyle influenced Dusick to leave the band in 2006.
"I went from the best time in my life up until that point to really breaking down on the road," he recalls. "I didn't realize the things that had been challenging me in terms of my anxiety, perfectionism, the pressure I put on myself, my obsessive compulsiveness . . . it was a combination of a lot of different factors."
Dusick admits it was one of the darkest times of his life, and he began to struggle with depression, anxiety, and addiction. Through his own personal recovery journey, he began volunteering at a recovery center and immediately felt that he had found his calling. Shortly after, Dusick made the decision to apply to GSEP to the MA in Clinical Psychology with an Emphasis in Marriage and Family Therapy - Evening program.
"Everything kind of came together in terms of the work I'd been doing on myself, including my understanding of my own psychology, taking that into what I was learning, and then starting to apply it and understand other people's similarities and differences," Dusick says. "I was thinking I was just going to be an addiction counselor, but I became fascinated by psychology and decided to turn that passion into a profession as a therapist."
Volunteering at the recovery center impacted Dusick's life significantly and helped him realize that his personal experience with recovery could also help others. "Part of my purpose now is also to continue to tell my story," he says. "Given my new education on my understanding, I can tell it will be really helpful for people and offer some hope that recovery is possible."
While Dusick wasn't certain that a degree in a subject unrelated to the social sciences would be the best foundation for a graduate degree in psychology, a client at the recovery center encouraged him to "think bigger" and apply to Pepperdine. Dusick completed his master's in clinical psychology with an emphasis in marriage and family therapy through GSEP's evening format program and graduated in 2021.
"In grad school, I felt truly inspired for the first time in a long time," he shares. "I felt purposeful and in flow, and I rediscovered my passion for writing. My Pepperdine GSEP experience got me to a place of both humility and confidence at the same time because I realized nothing is perfect. Everything requires work and editing and revising."
Dusick credits his professors at GSEP for instilling in him the foundational concepts of psychology and inspiring the personal and professional a-ha moments he needed to push him toward a career in the field. He also notes the benefits of the immersive experiences of working with clients while taking classes, a crucial part of the third year of the clinical psychology master's program.
"The education I received at Pepperdine has been huge and helpful to my career," he says, "but if I had pursued my master's right out of college, I wouldn't be able to offer half of what I know now to my clients, and the book was just the next logical step."
In terms of his new book and the process in which going through a psychology graduate program at Pepperdine GSEP helped shape his outlook, Ryan states, "I've learned I have a lot more to offer now in terms of life experience and what I'm writing, so that all came together to this moment where I realized writing this book, something I've always wanted to do, had multiple purposes—especially to provide closure for me through narrative therapy so I could move forward in my own life. If I did it right, if I was really truly honest and vulnerable about my experience, my mental health journey, the ways in which I was challenged, and the ways in which it became a problem for me, it would be cathartic for me, and positively impact others in a similar way. It became my mission. It became part of my life's journey."
Dusick's book, Harder to Breathe: A Memoir of Making Maroon 5, Losing It All, and Finding Recovery, is out now and available for purchase at most bookstore locations, including Amazon, Barnes and Noble, and Target.
Upcoming Events
Thursday, January 12, 4 PM PDT - Virtual Fireside Event with Adventures by the Book
Thursday, February 16, 9 AM PDT - Super Book IV in-person event hosted by Adventures by the Book