Holiday Greetings From Pepperdine GSEP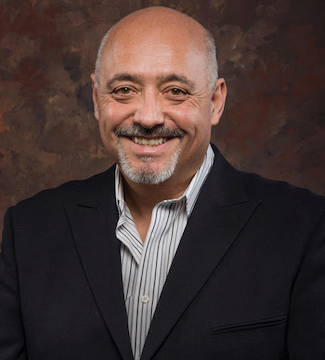 Greetings,
I am Farzin Madjidi. I serve as the interim dean at the Graduate School of Education and Psychology. Through the dedication and hardwork of our faculty, administration, and staff, this has been a joyful year for us. We brought back the community post-COVID, so those who wanted to study with us in-person came back on campus, and those who wanted to be served online continued to get their education through fully online programs.
We also celebrated many successes of our students, and also mourned with their families and friends for those students whose lives were taken away too early.
The Psychology Division continued its work by training mental healthcare professionals as well as serving communities that needed mental healthcare themselves. Our Aliento program continues to do its wonderful work with the Latina, Latino, and Latinx communities. Our Psychology faculty continued their commitment to creating fair, just, and equitable communities as well as society as a whole.
Dr. Thema Bryant-Davis, Professor of Psychology, was elected and served as the President elect of the American Psychology Association; a great honor for her, for GSEP, for Pepperdine University, and for you.
Our Education Division continues to do its work by training teachers. These teachers serve in schools: private, public, for-profit, and faith-based schools. And our TESOL program continues to assist others to teach English as a second language.
Our leadership programs continue to train and produce leaders that serve their various institutions and communities. The work of the Education Division in belonging and virtual initiatives is one of the noteworthy events of the year for us.
I also want to send a shoutout to our alumni. This year, the Pepperdine Gives campaign had its most successful year in its history. I want to thank you for your generosity, kindness, and your gifts to us.
Lastly, our goal at GSEP is to serve you, with all of our hearts and with joy. Without you, we don't have anything to serve. So we are grateful for you, we are grateful that you chose us, we are looking to continue to serve you, and in this holiday season I want to wish you a Happy Holiday and a Merry Christmas.

Thank you,
Dr. Farzin Madjidi
Interim Dean, GSEP
To watch the holiday greetings video click here.