GSEP Members to Present at Annual TESOL International Convention!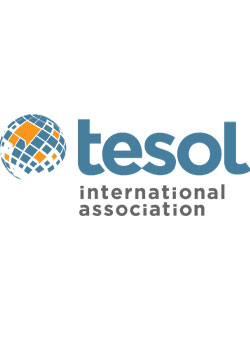 This week is the annual TESOL International Convention and English Language Expo, of which Pepperdine GSEP is a sponsor. This convention is one of the largest and most prestigious global conventions dedicated to Teaching English to Speakers of Other Languages that is attended by over 6,500+ professionals in the field.
We are thrilled to share that we have 8 members of our Pepperdine University community presenting at this conference; Professors Weina Chen, Dr. Jennifer Miyake-Trapp, Dr. Kevin Wong, GSEP students in the TESOL program, Siqi Liu, Julie Vad, and Xinyun Jessie Wang, and two staff members, Elias Saade and Terrance Cao. It is amazing to have such strong Pepperdine representation at this leading conference across four separate presentations!
GSEP will also have a virtual booth throughout the event. Stop by to learn more about GSEP and the TESOL program!
Presentation Details:
Professor Weina Chen, Dr. Jennifer Miyake-Trapp, Elias Saade, and Terrance Cao
Title: Enhancing Virtual Collaboration for TESOL Preservice Educators
Date of presentation: March 25, 2021 | 3:00 PM - 4:00 PM
Description: Virtual learning collaboration can be more challenging than in face-to-face settings because of technical, social, and emotional barriers. Informed by online community of inquiry, connected learning, and informal learning theories, this session shares innovative instructional design approaches, rationale, and emerging technology tools to enhance virtual collaboration for TESOL preservice educators.
Professor Weina Chen and Xinyun Jessie Wang
Title: Benefits and Best Practices: Dubbing Apps in ESL Education
Date of presentation: March 25, 2021 | 1:00 PM - 2:00 PM
Description: Dubbing apps as mobile learning tools can enhance ELs' linguistic skills, motivation, social interaction, and cultural competence. This session overviews the benefits of dubbing projects in English language learning, provides best practices of incorporating dubbing apps in ESL education, and demonstrates the working process of two dubbing apps.
Siqi Liu and Julie Vad
Title: Innovative Ways of Using Flipgrid in ESL Classrooms
Date of presentation: March 27, 2021 | 12:00-1:00 PM, Electronic Village Forum from CALL Interest Section
Description: Beyond posting videos and sharing comments, Flipgrid has great additional features for ESL education to be explored. Based on ESL students' experiences using Flipgrid, this session demonstrates the often overlooked functions, such as Immersive Reader and Closed Caption, and discusses how they support ESL learners' comprehension and grammatical skills.

Dr. Kevin Wong
Title: (Re)considering Learner Engagement Through Digital Technologies: Lessons From Hong Kong
Date of presentation: March 27, 2021 | 5:00 PM - 6:00 PM
Description: This session reports on findings from interviews with 10 primary and secondary school ELT teachers in Hong Kong during the COVID-19 pandemic. Findings address the primary challenge of engaging learners in a new language through digital environments and present new ways of implementing and thinking about digital learning and technologies.