GSEP #Jamii Online Fall Career Series: Employment Predictions 2021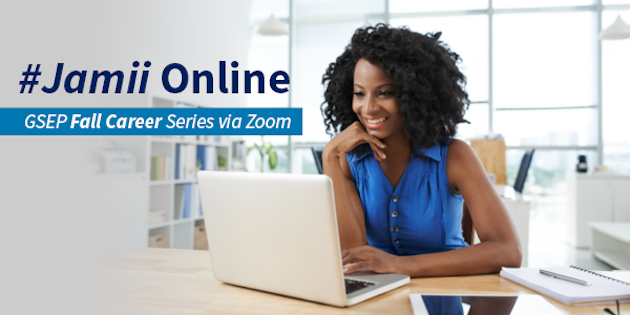 Wednesday, November 18, 2020
12-1 PM PST Via Zoom
Don't miss the final #Jamii Online Fall 2020 Career Series on Wednesday, November 18, 2020, at noon PST.
We had 300+ registrants for our first two Fall sessions!
The theme for November is Employment Predictions 2021. Gain a sneak preview of hiring projections and the evolving employment landscape from our alumni HR leaders, as they look ahead into the new year.
Speakers include:
Mitch Gurik: GSEP Student; HR Program Manager at Google
Lalita Nordquist: MA '01; JD '11; VP Human Resources at Stamps.com
Dr. Elizabeth Olson: MBA '09; Practitioner Faculty of Economics & Interim Department Chair of Law' Economics' and Marketing at Pepperdine Graziadio Business School
Brandon Parsons: MBA '13; Full-Time Practitioner Faculty of Economics at Pepperdine Graziadio School of Business and Management
Live captioning will be available for accessibility. For additional accessibility needs, please contact gsep.careerservices@pepperdine.edu.
"Jamii," a Swahili term for "community," is a spin-off of our "Jamii LIVE" Career Week event in January 2020.