GSEP Endowed Fellows Fund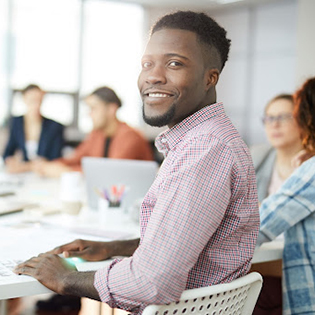 The GSEP Fellows Fund applies to both currently enrolled and new students and is designed to increase graduate-level higher education access and to promote academic excellence among African American male scholars matriculating in the Pepperdine University Graduate School of Education and Psychology's PhD in Global Leadership and Change program.
This fund seeks to reduce financial barriers for this targeted population and increase their representation in positions such as designers, developers, technology managers, teachers, and organizational leaders. It also seeks to increase Pepperdine's involvement in church and community activities. Recipients must demonstrate a strong commitment to Christian values and be actively engaged in both the church and the broader community.
Scholarship recipients must agree to complete a technology/leadership project in collaboration with a GSEP approved local or global partner before the end of the academic year in which the fellowship is awarded.
Learn more about the application process.