GSEP Alumni Spotlight: Haleh Kouchmeshki
GSEP Alumni, Haleh Kouchmeshk, class of '09, has a passion for education, psychology, and yoga, which led to creating the holistic, research-based academic coaching program known as NeuroObjectives.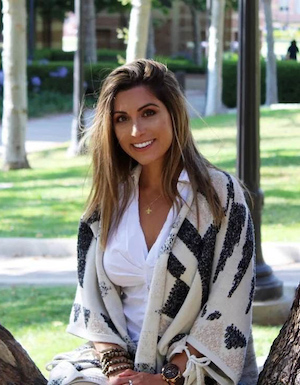 After earning her Bachelor's in Psychology from UCLA on an academic scholarship, Haleh decided to continue her studies and completed her Masters in Psychology at Pepperdine University Graduate School of Education & Psychology and her doctoral-level coursework in clinical psychology at Azusa Pacific University in the specialized field of neuropsychology.
She has trained at some of the country's most competitive neuropsychology centers including: UCLA's Longevity Center, Mary S. Easton's Center for Alzheimer's Disease Research at UCLA, and has worked as a pediatric neuropsychological assistant at Golden State Neuropsychology.
Haleh's experience in understanding how various disorders affect the brain and a person's behavior gives her greater insight into the challenges many of her students face. She expands on the evidence-based treatment approaches of western philosophy by incorporating meditation and yoga into her sessions. This unique combination of techniques has tremendous neurological benefits and is the basis of NeuroObjectives one-of-a-kind coaching program.