Education Student Awarded Scholarship from the California Association for Bilingual Education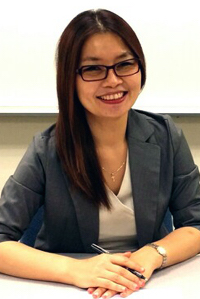 Seongin You, a student in the masters of education teacher preparation program, was selected to receive a $2,000 Teachership Award from the California Association for Bilingual Education (CABE). This award is for teacher education candidates who are pursuing bilingual certification in addition to their teaching credential.
"The CABE chapter at GSEP has successfully secured teachership awards for four students in our eight years as a chapter," said Reyna García-Ramos, PhD, education professor and faculty lead for the GSEP CABE chapter. "Seongin has raised her two children in a bilingual home and now wants to share that gift with students in our public schools."
You is a secondary math educator in the process of obtaining bilingual certification in Korean and English. She will be formally recognized at the CABE annual conference in Anaheim, CA which takes place April 2-5.
"As an international student, I was struggling with every course during the school year, however, Dr. Ramos helped and inspired me to continue to study," You said. "If it wasn't for her help, I would not have received this award or been successful in my studies."