Dr. Kevin Wong Studies Teacher Motivation in Hong Kong Amidst Social Unrest and COVID-19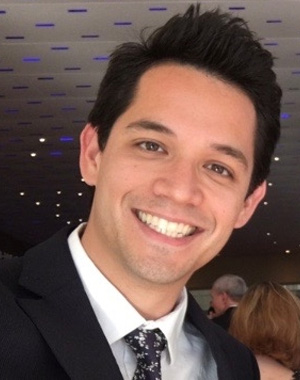 In June 2020, Pepperdine GSEP Assistant Professor Dr. Kevin Wong and his University of Hong Kong coauthor Benjamin Luke Moorhouse published their study, "The Impact of Social Uncertainty, Protests, and COVID-19 on Hong Kong Teachers," in the Journal of Loss and Trauma. Their study was published alongside the journal's other timely pieces related to the COVID-19 crisis.
"In these times of uncertainty, it's critical we understand how teachers are processing and responding to the tumultuous events of society, and how that affects their motivations to teach," shares Dr. Wong.
Widespread civil unrest continues in response to an extradition law many citizens fear breaks Hong Kong's independence from mainland China. Another challenge arose simultaneously when the COVID-19 pandemic caused Hong Kong schools to close in February 2020. As citizens continued to work through these ongoing challenges, teachers found themselves processing the events in isolation and helping their students navigate the uncertainty. Dr. Wong and Moorhouse were particularly interested in the impact this stress and trauma may have on teacher motivation—a critical component to effective teaching. Despite teachers facing criticism for potentially instigating young protesters, Dr. Wong and Moorhouse found that teacher motivation increased, empathy towards students deepened, and uncertainty changed pedagogy to engage students during these challenging times.
Dr. Wong teaches in the MA in Teaching and MA in TESOL programs at Pepperdine GSEP. He draws from his biracial, multilingual upbringing in Hong Kong to examine language learning among children, with a particular interest in new language learning and heritage language maintenance. As a former elementary school teacher, Dr. Wong seeks educational equity for linguistically and culturally diverse students in pre-kindergarten to grade 12 contexts. His current research investigates dual-language bilingual education programs, language policies for multilingual education, vocabulary learning through educational media, and teaching and learning during COVID-19. His work has appeared in journals including the Journal of Educational Psychology, International Journal of Bilingual Education and Bilingualism, and Computer-Assisted Language Learning.
To read more, visit the Journal of Loss and Trauma digital publication.