Dr. Kevin Wong Reconsiders Teaching in Digital and Blended Learning Environments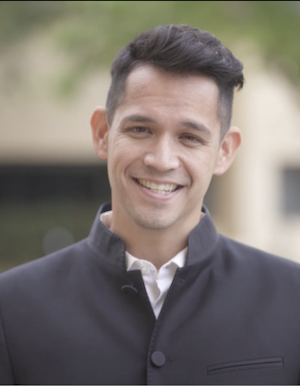 The COVID-19 pandemic has permanently changed education. Dr. Kevin Wong, Assistant Professor of Education at GSEP, examines digital and blended learning environments in a post-pandemic world. His two latest journal articles discuss the importance of meeting the holistic needs of students and providing teachers with access to a wide range of resources.
In the Journal of Computers and Education, Dr. Wong and Dr. Benjamin Moorhouse draw from a mixed-methods study with K-12 educators in Hong Kong to explore how teachers adapted their instruction to online teaching in response to COVID-19. Findings suggest that a blend of asynchronous and synchronous modes optimally supported student learning online. The authors offer a model for blending digital technologies and instructional approaches within a sequence of learning.
Takeaway Message: "With remote learning, it seems that neither asynchronous- or synchronous-only modes of teaching are alone enough to effectively instruct, assess and communicate with primary and secondary school learners. Instead, a virtual blended approach may be employed to meet the holistic needs of students." - Dr. Wong
In the Journal of Education for Teachers, Dr. Wong and Professor Susanne Metscher offer a practical article for teacher educators who seek to help preservice teachers recognize the importance of libraries in early childhood classrooms. Engaging in a Digital Book Project, which leverages digital resources and remote library databases, the authors demonstrate how exposure to a diversity of digital books impacts preservice teachers' appreciation for book selection and representation.
Takeaway Message: "Regardless of in-person, fully remote, or blended instruction in the future, COVID-19 has caused us to re-evaluate how we access resources to provide student teachers with critical, rich, and representative materials that will better align with the identities of students in their future classrooms." - Dr. Wong