Pepperdine California Association of Bilingual Education Chapter of the Year Nomination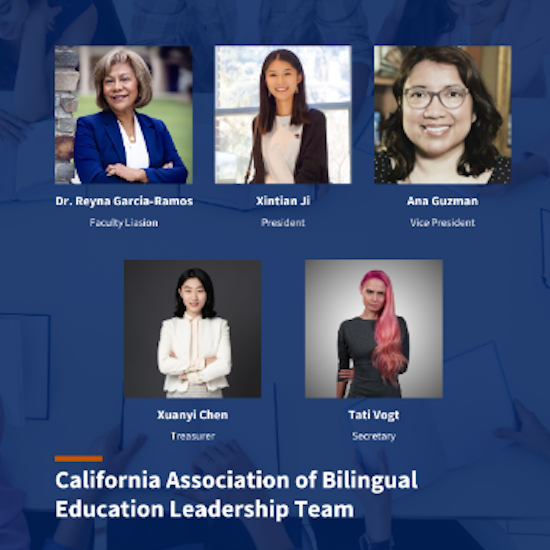 CABE Pepperdine has been awarded the CABE 2023 Chapter of the Year Honorable Mention.
The CABE 2023 Chapter of the Year Honorable Mention will be presented at the CABE 2023 Annual Conference. The award will be presented at the General Session on Thursday, March 23, 2023, from 8:30 –10:00 AM. Along with this award, the chapter will receive acknowledgment in the conference program and a plaque.
The annual competition of chapters across the state allows every chapter to shine and show what they have accomplished over the past year. CABE Pepperdine was selected as Chapter of the Year back in 2011. It is an honor for this chapter to be selected again for the augmented programming the chapter offers the GSEP community.
CABE Pepperdine was founded in 2007 and is the only chapter based at a university. Being university-based, chapter leadership constantly rotates as students and alumni stay for a few years before they move on to their chosen careers. Since the COVID-19 pandemic, it has been difficult to offer the kind of programming that happened before the pandemic. This has not deterred the chapter leaders and members from offering virtual sessions on research on
bilingualism, professional development for bilingual teachers, and social events to increase membership.
CABE Pepperdine is Chapter #3 in Region 3, with Dr. Reyna García Ramos, professor of education and director of the MAT Program, as the faculty liaison for the CABE Pepperdine Chapter.