Alumni Spotlight: Lakisha Young
As a young girl, Lakisha lived in the housing projects of San Francisco. Her family poured what little knowledge and money they had into her education so she could go to college and make a better life for herself.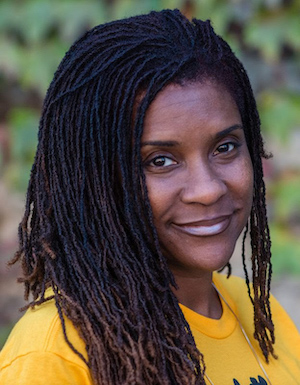 Lakisha, GSEP Alum class of '01, founded The Oakland REACH because of her tenacity and her success in fulfilling this dream. Lakisha received her Masters in Educational Technology from Pepperdine University Graduate School of Education and Psychology. She wants her children and all children that look like her and start where she did, to have an opportunity to create a better life for themselves.
The Oakland REACH is made up of the mamas, grandmamas, and fathers in Oakland who the education system has failed — and who refuse to let that reality be the reality of their children and grandchildren. Over the past five years, the team has poured their lives and career experiences into different levers to advocate for quality education.
They passed major legislation, The Opportunity Ticket, to fight for priority enrollment. They built a citywide literacy coalition with 30+ partner organizations focusing the city and the country on literacy for the whole family. And when COVID hit, they moved urgently to build a Virtual Family Hub to provide high-quality instruction and wraparound supports for the whole family.