Which Psychology Graduate Program is the Best for You?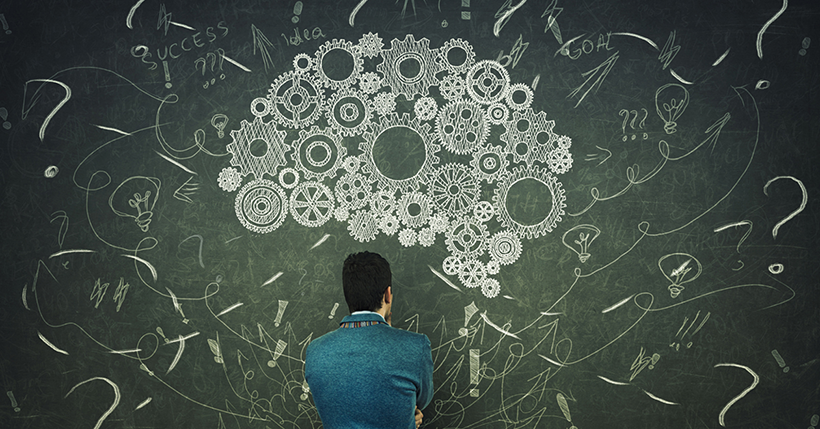 Psychology is a popular field of study with a variety of graduate programs that offer different specializations and career paths. Each program has its own unique features, and the right psychology program for you will depend on your interests, where you want to work, and who you want to serve.
According to the Bureau of Labor Statistics, the overall employment of psychologists is projected to grow 6 percent by 2031. Whether you want to become a therapist, researcher, or academic, a graduate degree in psychology can give you the knowledge and practical experience you need to jumpstart your career. We will go over some of the most common types of psychology graduate programs and provide you with valuable insights to help you make an informed decision about how to pursue a career in psychology.
MA in Psychology
An MA in Psychology, or Master of Arts in Psychology, is a graduate-level degree that provides students with advanced knowledge and understanding of the science of psychology. The program usually involves a combination of coursework, research, and, in some cases, practical experience in the field.
An MA in Psychology can also be a stepping stone toward a doctoral program. Some individuals use the master's degree to gauge their interest and commitment to the field before pursuing a PhD or PsyD.
Who should consider this degree?
Individuals interested in broadening their knowledge of psychology and human development without necessarily focusing on a specific specialization.
Those who plan to continue on to a doctoral program to build their own professional practice.
Professionals seeking to apply psychological principles to their current field (e.g., human resources, management, or marketing).
What can you do with a MA in Psychology?
An MA in Psychology can open doors to a range of career paths. With this degree, you are not limited to just one field; rather, you can apply your knowledge and skills to various aspects of psychology.
Human Resources Specialist: With your understanding of human behavior, you can work in the HR department of an organization, focusing on recruitment, training, employee relations, and organizational development.
Market Research Analyst: Apply your knowledge of psychology to analyze market trends and consumer behavior. This information helps businesses make informed decisions regarding product offerings, pricing, and promotions.
Career Counselor: As a career counselor, you can assist individuals in businesses in making career choices and developing professional skills. This involves evaluating a person's interests, education, and abilities to guide them in career planning.
Behavioral Health Technician: Work with patients who have behavioral issues or mental illnesses, under the supervision of a licensed psychologist or psychiatrist.
Public Health Educator: Educate individuals and communities about behaviors that promote wellness. Develop and implement strategies to improve the health of individuals and communities.
Corporate Trainer: Utilize your understanding of psychology and mental processes to create and implement training programs for employees to develop their skills and enhance their productivity.
Research Assistant: Assist psychologists and other professionals in research-based settings. Collect data, conduct literature reviews, and help with the analysis and publication of research findings.
Life Coach: Provide guidance to individuals seeking to improve various aspects of their lives, such as relationships, careers, and overall well-being. As a life coach, you can work independently or as part of an organization.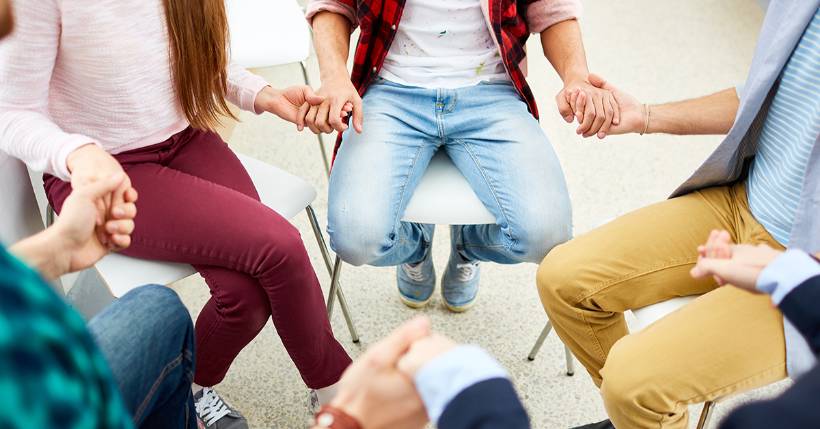 MA in Clinical Psychology With an Emphasis in Marriage and Family Therapy
This degree is tailored for individuals who want to work in counseling, specifically with couples and families. An MA in Clinical Psychology with an Emphasis in Marriage and Family Therapy covers subjects like family systems theory, relationship dynamics, and therapeutic techniques.
Who should consider this degree?
Aspiring licensed marriage and family therapists (LMFTs).
Counselors seeking to specialize in family and relationship counseling.
Individuals interested in research on family systems and relationships.
What can you do with an MFT degree?
An MFT (Marriage and Family Therapy) degree prepares individuals to work as mental health counselors focusing on relationships and family dynamics. This specialized training opens up a range of rewarding career options where their expertise in interpersonal relationships and mental health is essential.
Marriage and Family Therapist: As an MFT, you can provide mental health services to couples, families, and individuals to address relationship issues and improve communication and problem-solving skills within relationships.
Child and Family Counselor: Focus on working with children and adolescents within the context of their families. Address behavioral issues, mental health disorders, school problems, and other child development and family issues.
Divorce and Mediation Counselor: Assist couples going through divorce in navigating the challenges and emotions involved, while working towards amicable agreements regarding custody and other issues.
Substance Abuse Counselor: Work with individuals and their families struggling with addiction and substance abuse, focusing on the impact it has on family dynamics and relationships.
School-based Family Counselor: Operate within educational institutions to support students and their families. Address issues such as bullying, learning disabilities, behavioral problems, and family conflicts that may affect a child's academic performance.
Employee Assistance Program (EAP) Counselor: Work in a corporate environment providing counseling services to employees and their families. EAP counselors address a range of issues including marital problems, stress, grief, and substance abuse.
Group Therapy Facilitator: Lead therapy groups focusing on specific issues such as parenting, divorce, grief, or coping with chronic illness. Facilitate discussions and provide therapeutic interventions within the group setting.
MS in Applied Behavior Analysis
The Master of Science (MS) in Applied Behavior Analysis is an intensive program in the field of developmental psychology. It is focused on the application of behavioral principles to change behavior in real-world settings. This program is especially well-suited for working with individuals with autism and developmental disabilities.
Who should consider this degree?
Professionals looking to become Board Certified Behavior Analysts (BCBAs).
Individuals interested in working with children and adults with developmental disabilities.
Those seeking to apply behavioral principles in educational, clinical, or organizational settings.
What can you do with a Master's in ABA?
A Master's in Applied Behavior Analysis (ABA) equips individuals with specialized knowledge and skills in applying behavioral principles to bring about meaningful changes in behavior. This degree is particularly well-suited for those interested in working with individuals with developmental disorders, such as autism.
Board Certified Behavior Analyst (BCBA): As a BCBA, you can develop, implement, and evaluate behavior intervention plans for individuals with autism or other developmental disabilities.
Behavior Specialist: Work with families, schools, and organizations to assess and address behavioral issues. Provide training and support to parents, caregivers, and educators.
Special Education Teacher or ABA Classroom Specialist: Utilize ABA principles in special education settings to help students with disabilities improve their academic and social skills.
Early Intervention Specialist: Work with infants and toddlers who have, or are at risk for, developmental delays. Develop and implement early intervention strategies to promote optimal development.
Clinical Supervisor or Director: Oversee and manage ABA programs and supervise other behavior analysts or therapists.
Behavior Intervention Specialist: Work in schools or mental health settings to develop and implement behavior intervention plans for children with behavioral challenges.
Rehabilitation Counselor: Apply ABA principles in rehabilitation settings to assist individuals with physical, mental, developmental, or emotional disabilities.
Organizational Behavior Management Consultant: Use ABA in business settings to improve employee performance, enhance productivity, and develop training programs.
Researcher: Conduct research in the field of ABA to develop new interventions or improve existing behavioral therapies.
Parent Trainer: Provide training to parents of children with behavioral challenges or developmental disabilities, helping them to implement behavior strategies at home.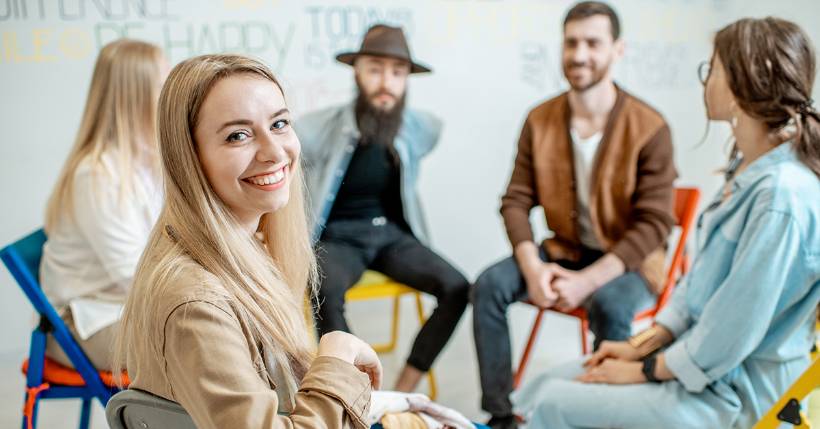 PsyD in Clinical Psychology
Those who are looking to advance their psychology careers even more may choose to pursue a PsyD in Clinical Psychology. A Doctor of Psychology (PsyD) in Clinical Psychology is a professional doctoral degree emphasizing clinical practice. Unlike a Ph.D., which often focuses on research, a PsyD program in psychology is geared toward those who are primarily interested in providing psychological services to clients.
Who should consider this degree?
Licensed psychologists who want to focus on practice rather than research.
Professionals seeking a leadership position in clinical mental health counseling.
Individuals interested in working in hospitals, private practice, or community health centers.
What can you do with a PsyD in Clinical Psychology?
A Doctor of Psychology (PsyD) in Clinical Psychology is a doctoral degree that prepares individuals for careers in numerous fields of psychology. With a doctorate degree, you are equipped to provide psychological services to diverse populations.
Clinical Psychologist: Establish a private practice or join a clinic, hospital, or mental health organization to provide psychotherapy and counseling services to individuals with mental illness, couples, and groups dealing with mental health disorders and life challenges.
Health Psychologist: Work in medical settings to help patients manage chronic diseases, deal with the psychological aspects of medical conditions, and promote healthy behaviors.
Forensic Psychologist: Apply psychological principles to legal issues and the criminal justice field. You might work in prisons, mental health facilities, courts, or with law enforcement agencies, studying the behavior of individuals and addressing issues like competency, custody disputes, and psychological assessments for legal cases.
Neuropsychologist: Specialize in understanding the relationship between the human mind and behavior. Conduct assessments and provide interventions for individuals with brain injuries, neurodevelopmental disorders, or neurodegenerative diseases.
School Psychologist: Work within educational institutions to address students' learning, behavioral, and emotional challenges. Educational psychologists collaborate with teachers, parents, and administrators to develop strategies to help students succeed academically and socially.
Sports Psychologist: Assist athletes in improving their performance by addressing mental barriers and developing psychological skills related to sports.
Military Psychologist: Serve in the military or work with veterans to address the unique psychological needs and challenges associated with military life, including post-traumatic stress disorder (PTSD).
Child Psychologist: Specialize in working with children and adolescents, addressing issues such as developmental disorders, behavioral problems, and mental health conditions.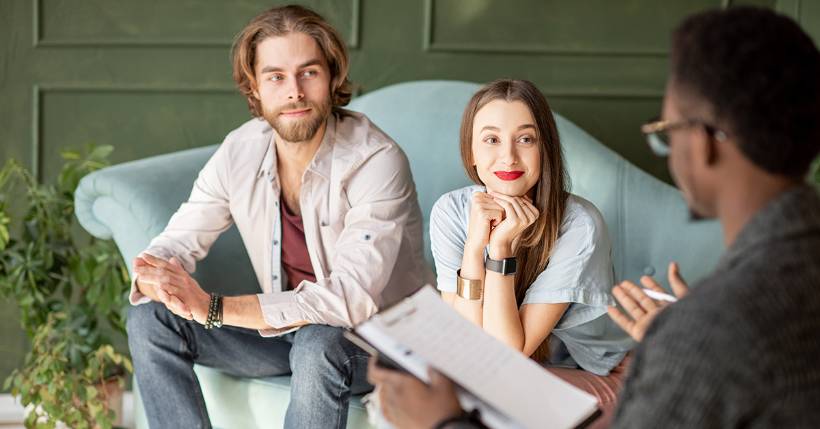 How to Choose the Right Psychology Degree Program For You
When deciding on the best psychology graduate program for you, consider the following factors:
Career Goals: Determine what you want to achieve in your career and select a program that aligns with the type of psychology job you'd like to pursue.
Degree Level and Educational Requirements: Think about the amount of time and money you're willing to put into a degree program. This will help you decide whether to pursue a master's or doctoral degree. If you already have an undergraduate degree in psychology, you may be more prepared for advanced psychology courses than if your bachelor's degree is in another field.
Interests: Reflect on which areas of psychology and human behavior you are most passionate about.
Accreditation and Licensing: Ensure that the program is accredited by a reputable body and prepares you for licensure if required for your career path.
Location and Format: Consider the location of the school and whether you prefer an online program or an in-person program. Some programs offer hybrid options.
Faculty and Resources: Research the faculty's expertise and the resources available at the institution.
Jumpstart Your Career in the Field of Psychology at Pepperdine University's Graduate School of Education and Psychology
Pepperdine University is an excellent choice for those looking to pursue graduate degrees in psychology. With a wide variety of programs available, including clinical psychology, marriage and family therapy, and applied behavior analysis, students have the opportunity to engage in rigorous coursework combined with hands-on professional experience and training from experienced faculty members.
Pepperdine University offers online psychology programs and on-campus programs to fit the needs of all our students. With a reputation for excellence and a commitment to student success, Pepperdine University is a top choice for students looking for a future career in the field of psychology.