What Types of Jobs Can You Get with a TESOL Degree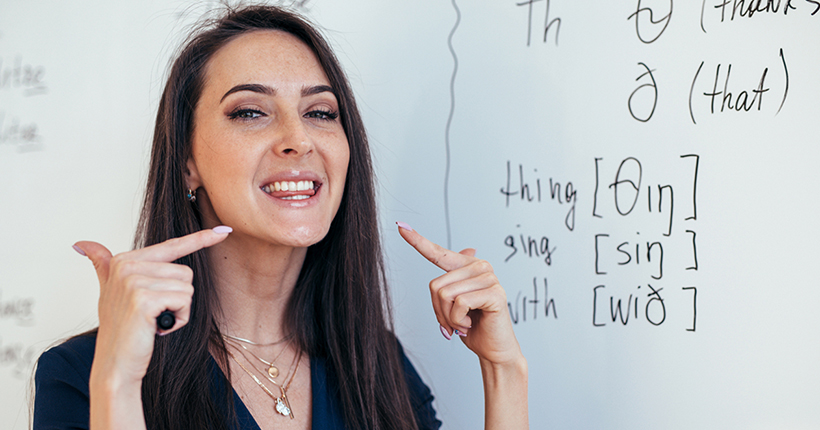 TESOL is an increasingly popular field of study, with more and more students choosing to pursue a TESOL degree each year. Teaching English courses to non-native speakers is not only rewarding but also in demand as more and more people around the world seek training in the language.
We'll look at the various job opportunities available to those who hold a graduate degree in TESOL. Whether you're fresh out of college or contemplating going back to school, this guide will help you decide if it's worth investing your time and energy into earning your TESOL certification.
What is a TESOL Degree?
A MA in TESOL (Teaching English to Speakers of Other Languages) is a graduate-level degree program designed to provide advanced education and training in the field of teaching English as a second or foreign language. The program typically consists of coursework in linguistics, language acquisition theory, language teaching methodology, and cultural studies.
A Master's in Teaching English to Speakers of Other Languages program may also offer specialized courses in areas such as curriculum development, testing and evaluation, technology in language teaching, and teacher training. In addition to coursework, many MA in TESOL programs also require students to complete a teaching practicum or internship, where they gain practical experience in teaching English to non-native speakers.
Upon completion of this Master of Arts degree, graduates are prepared to teach English as a second or foreign language in a variety of settings, including universities, community colleges, private language schools, and international schools. Graduates may also pursue careers in language program administration, curriculum development, or teacher training.
TESOL Jobs in K-12 Education
TESOL is an increasingly sought-after career in the United States. The need for qualified TESOL teachers within elementary and secondary institutions has continued to grow as more families from different parts of the world are immigrating to the U.S. With a TESOL job, you will have the opportunity to make a difference in a student's life by helping them learn and be proficient speakers of English.
ELL Teacher
An ELL (English Language Learners) teacher is a specialized type of English teacher who works with students who are learning English as a second or additional language. ELL teachers typically work in public schools and are responsible for helping students develop their English language skills and academic knowledge in subjects such as math, science, and social studies.
ELL teachers create and implement instructional strategies that are appropriate for the students' language proficiency levels, cultural backgrounds, and learning styles. They use a variety of methods such as language games, group discussions, and project-based learning to engage students and make learning English fun. They assess students' language proficiency levels to determine their instructional needs and to monitor their progress over time.
ELL teachers work closely with other teachers, counselors, and administrators to support the academic and social development of their students. They may participate in team meetings, parent-teacher conferences, and school-wide events.
ELL teachers also provide emotional and social support to their students as they navigate the challenges of learning a new language and adapting to a new culture. They may also help connect students and their families with community resources that can assist with their needs.
Curriculum Specialist
A TESOL curriculum specialist is an educational professional who specializes in designing and developing language curricula for elementary or secondary education students who are learning English as a second or foreign language. Their role is to create effective and engaging curricula that meet the needs of English language learners of different ages, proficiency levels, and cultural backgrounds.
TESOL curriculum specialists create instructional materials such as textbooks, workbooks, handouts, multimedia resources, and online content. They use a variety of teaching methodologies, materials, and resources to engage students and enhance their language skills.
They design assessment tools that measure the language proficiency of students and evaluate the effectiveness of instructional materials and teaching methodologies. They use various forms of assessment, such as quizzes, tests, portfolios, and rubrics, to monitor student progress and inform instructional decisions.
TESOL curriculum specialists stay up-to-date with research and trends in multicultural education, language teaching, curriculum design, and assessment practices. They participate in professional development activities, attend conferences and workshops, and collaborate with colleagues to share best practices and innovative ideas.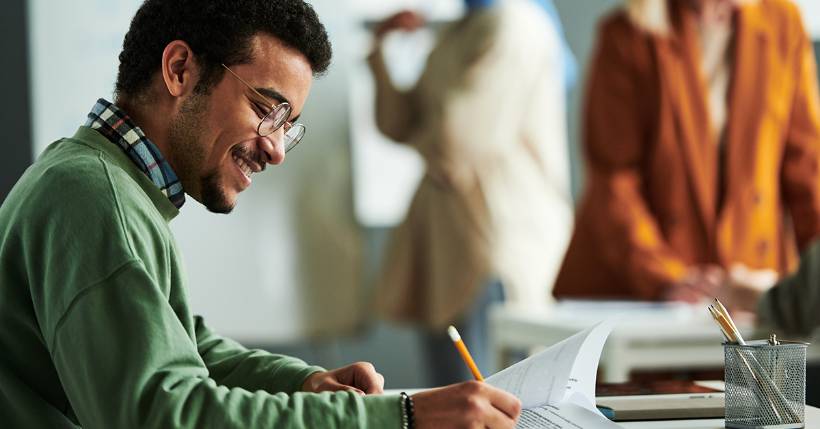 TESOL Jobs in Universities and Colleges
There are also a number of university teaching positions available that present an exciting opportunity for those whose career goals include working in higher education. University and college jobs also provide the opportunity to pursue additional research related to language learning and teaching.
Professor or Instructor
A TESOL professor teaches courses and conducts research in the field of English language teaching. Their role is to educate and train future TESOL practitioners, conduct research on language teaching and learning, and contribute to the development of the field.
TESOL professors usually already have some sort of academic background. They teach a variety of courses related to language teaching and learning, such as language pedagogy, curriculum design, language assessment, and sociolinguistics. They use a variety of teaching methodologies, materials, and technologies to engage students and promote their language development and critical thinking skills.
TESOL professors may also conduct research on language teaching and learning, often in collaboration with other researchers or graduate students. Their research may focus on areas such as second language acquisition, approaches to language teaching, language policy and planning, or language program evaluation.
They may also publish scholarly articles, books, and book chapters in TESOL-related journals and publications. They contribute to the development of the field by sharing their research findings, innovative ideas, and best practices with other scholars and practitioners. They may also serve on professional organizations, editorial boards, and committees that promote the advancement of the field of TESOL.
Department Head
A department head at a university is an administrative position responsible for overseeing the operations and academic programs of a TESOL department within a university. Their role is to provide leadership and direction to the department, promote the development of the field, and ensure that the department's academic programs meet the needs of students and the university.
TESOL department heads oversee the development and revision of TESOL courses and programs. They work with faculty members to ensure that course content and teaching experiences are up-to-date and effective.
They typically hire and supervise faculty members, assign teaching loads, and conduct faculty evaluations. They promote professional development opportunities for faculty members and ensure that faculty members are effectively contributing to the department's academic programs.
They are usually responsible for managing the department's budget and ensuring that funds are allocated effectively and efficiently to support academic programs, faculty salaries, and other departmental expenses.
TESOL Jobs Abroad
TESOL jobs abroad provide an incredible opportunity to travel and experience the world in a unique way. Not only do these jobs offer competitive salaries, but they also allow educators to travel and experience different cultures. Teaching English as a Second Language provides the chance to make connections with people from various backgrounds, learn different languages, and get exposure to exciting traditions and customs.
School Teacher
A TESOL teacher at public or private school abroad is responsible for teaching English language learners in elementary or secondary school settings. These teachers work with students from diverse cultural and linguistic backgrounds and help them develop the language skills they need to succeed academically and socially in an English-speaking environment.
TESOL teachers plan and deliver English language instruction that is appropriate for students' age, language learning level, and academic needs. They use a variety of teaching strategies and resources, including textbooks, online resources, multimedia materials, and authentic materials such as news articles or literature.
Just like teachers in the United States, TESOL teachers assess students' proficiency regularly and use the results to guide their instruction. They use a variety of assessment tools, such as quizzes, tests, writing assignments, and oral presentations to evaluate students' language skills and provide feedback on their progress.
TESOL teachers also support students' social and emotional well-being by creating a safe and inclusive classroom environment. They may work with guidance counselors or other support staff to address any social or emotional challenges that students may face.
Start Your Own School
Having an advanced degree in TESOL can certainly be a valuable asset if your personal goals include starting your own language school or education-related business abroad. A graduate program can provide you with expertise in language teaching, curriculum development, assessment, and classroom management, which are all essential skills for running a successful language school.
If you are interested in starting your own school abroad, you may want to consider partnering with local organizations or businesses that can provide support and resources. For example, you could collaborate with a local university or community center to offer language courses for adult learners as well as school-aged children.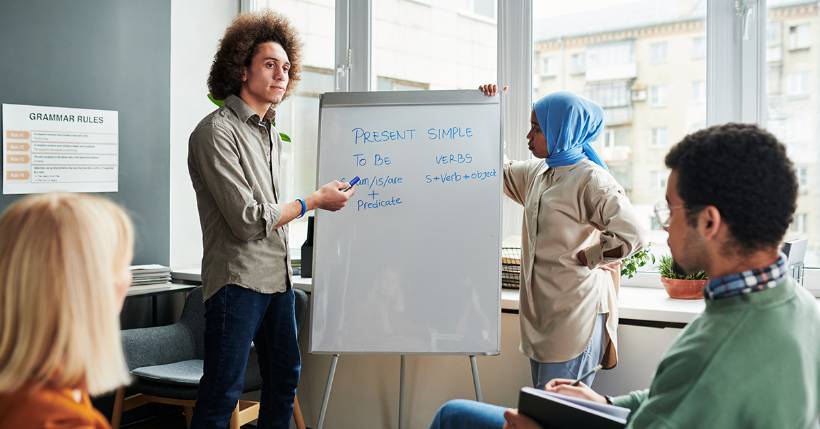 Other Job Options with a TESOL Degree
With a TESOL degree, job opportunities are vast, ranging from roles within the classroom setting such as ESL teacher and teaching assistant, to positions outside of a traditional school setting. For those looking for professional experience outside the traditional classroom setting, they may pursue roles as a private tutor or an online teacher.
Private Tutor
As a private tutor, you can work with individual students or small groups to provide personalized English language instruction. This may involve helping students develop their speaking, listening, reading, and writing skills, as well as providing support for specific language goals such as test preparation or academic writing.
One of the advantages of working as a private tutor is that you have more flexibility and control over your schedule and teaching approach. You can tailor your instruction to meet the specific needs and interests of your students and can work with them at a pace that is comfortable and effective.
Online Teacher
If you want to teach English to international students but aren't able to travel abroad, there are many opportunities to teach English online, both to international and domestic students. Online teachers must be knowledgeable and experienced in teaching ESL, and find creative ways to engage their students online. Teaching ESL online also requires special curriculum materials and tools unique to the online space. With proper preparation and the right attitude, teaching ESL online can be a rewarding experience for both the teacher and student.
Open Up New Career Opportunities With an MA in TESOL From Pepperdine University
The Master's in TESOL program from Pepperdine University can help open up new and exciting career opportunities. With this degree, you'll learn to understand the nuances of second language acquisition and development. You will also gain an understanding of cutting-edge teaching methods while honing your skills to effectively deliver instruction in any classroom setting.
Earning your MA in TESOL from Pepperdine University will equip you with the tools needed to take on a multitude of opportunities that demand expertise in language acquisition and instruction in both domestic and international settings.
Click here for more information on admission requirements and application deadlines.