What Are the Benefits of Earning a TESOL Degree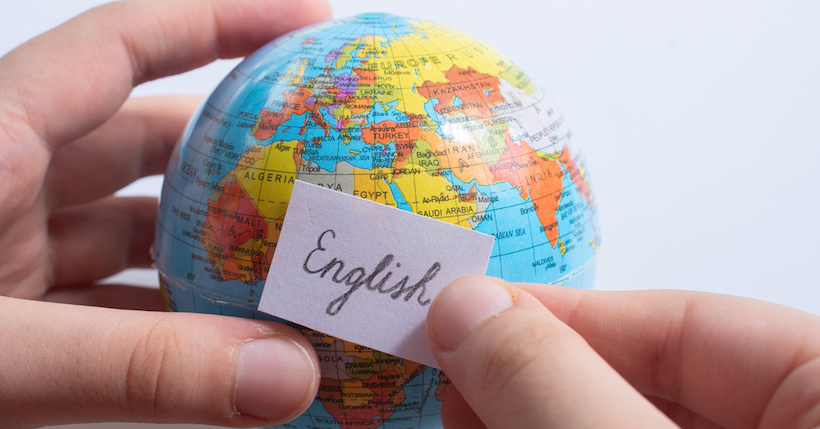 In today's globalized world, learning English as a second or foreign language has become increasingly important for many people. As a result, the demand for qualified English language teachers has never been higher, and there are teaching jobs available both in the United States and abroad for those who are passionate about teaching and interested in helping people learn English.
We will explore the benefits of earning a TESOL (Teaching English to Speakers of Other Languages) degree, including the potential career opportunities, personal growth, and the ability to make a positive impact on the lives of others. Whether you're considering a career change or you already have previous teaching experience and are looking to advance your current teaching position, read on to discover the advantages of obtaining a TESOL degree.
Here are 3 benefits of earning a MA in TESOL:
Increased Career Opportunities
Travel The World
Earn a Competitive Salary
What is a TESOL Degree?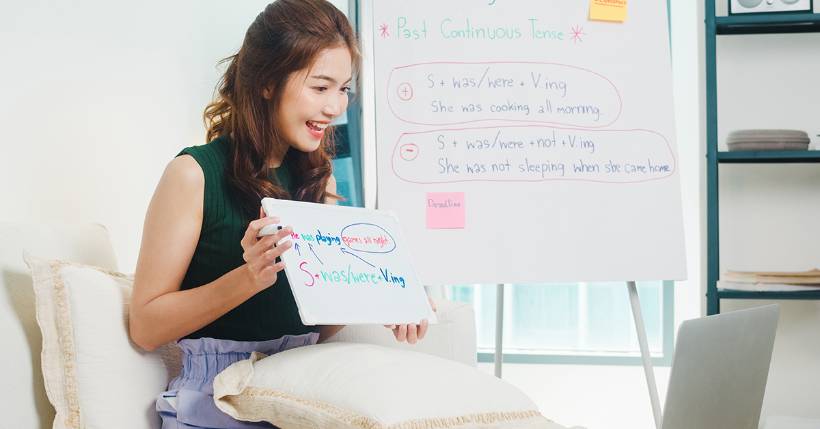 A TESOL degree is an academic program designed to prepare individuals to teach English as a second or foreign language to non-native speakers. TESOL degree programs typically cover a range of topics related to language teaching, including language acquisition theory, pedagogical approaches, lesson planning, assessment and evaluation methods, linguistics, and cross-cultural communication.
TESOL degrees can be earned at various levels, including bachelor's, master's, and doctoral degrees. Bachelor's degree programs usually provide an introduction to TESOL and may include classroom observation or teaching practicum experience. Master's degree programs are more advanced and often require a teaching practicum as well as a thesis or research project. Doctoral degree programs are the most advanced and typically require extensive research in the field of TESOL.
What You'll Learn in a Master's in TESOL Program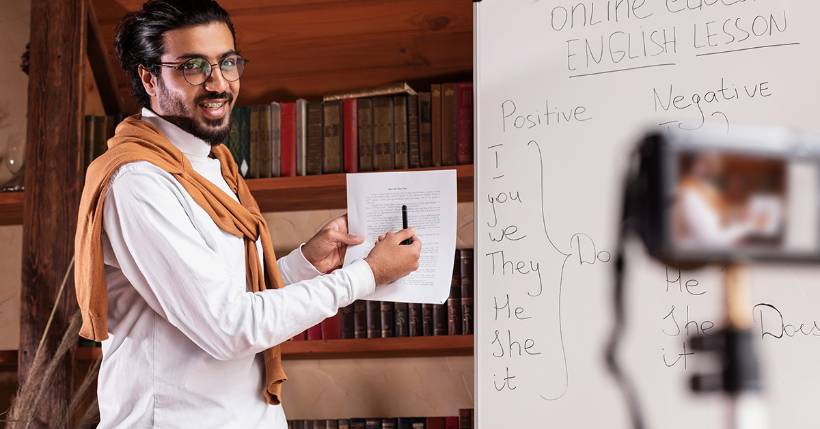 A Master of Arts (MA) in TESOL program provides students with advanced knowledge and valuable skills in teaching English as a second or foreign language. Here are some of the things you can expect to learn in a MA in TESOL program:
Language Teaching Methodologies: You will learn about different language teaching methodologies and approaches, such as communicative language teaching, task-based language teaching, and content-based language teaching. You will also learn how to apply these methodologies to different teaching contexts and student populations.
Linguistics and Language Acquisition: You will study the fundamental principles of linguistics and language acquisition, including phonology, morphology, syntax, and semantics. You will learn how to effectively apply this knowledge to your teaching practice.
Curriculum Design and Assessment: You will learn how to design language curricula and lesson plans that are aligned with language teaching methodologies and meet the needs of diverse student populations. You will also learn how to assess student learning and evaluate the effectiveness of language programs.
Second Language Acquisition Research: You will study research in second language acquisition and its implications for language teaching. You will learn how to apply this research to create effective language-teaching materials and activities for students whose native language isn't English.
Multilingualism and Intercultural Communication: You will learn about the cultural and linguistic diversity of English language learners and how to promote intercultural communication and understanding in the language classroom.
Practicum and Classroom Teaching: Many MA in TESOL programs include a practicum component, where students gain practical teaching experience by working in a language classroom with a qualified teacher in a public school setting. This provides students with an opportunity to apply the theories and concepts they have learned in the program to real-world teaching situations.
Benefits of Earning a MA in TESOL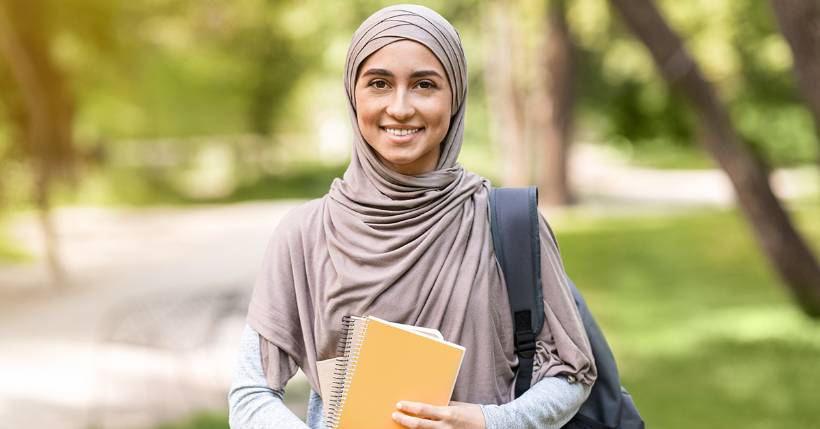 A MA in TESOL provides numerous benefits for those who are looking for job opportunities in the field. This advanced degree enables English teachers to gain a deeper understanding of language acquisition and teaching methodologies for non-native speakers.
It also opens up opportunities for higher-paying jobs in international schools or universities, as well as leadership positions in curriculum development and teacher training. Additionally, an MA in TESOL allows educators to make a greater impact in their communities by effectively teaching English as a second language to students from diverse backgrounds.
Increased Career Opportunities
As the population of non-native English speakers continues to grow in the US, the demand for qualified English language teachers has never been higher. But, there are more than just English teaching jobs available. There are a number of other career paths you can take in addition to teaching opportunities.
English Language Teaching Positions: TESOL graduates can teach English as a second language (ESL) or English as a foreign language (EFL) to non-native speakers in a variety of settings, such as public and private schools, private language schools, community colleges, universities, and businesses.
International Teacher: With a TESOL degree, you can apply for teaching positions in many countries around the world, including those in Asia, Eastern Europe, the Middle East, and South America/Latin America. Some countries, such as China, South Korea, and Japan, have many international teaching jobs available and offer competitive salaries and benefits packages. Other countries, such as Saudi Arabia, the United Arab Emirates, and Qatar, also offer high-paying ESL teaching contracts with benefits that sometimes include living expenses, airfare, and healthcare.
University Professor or Instructor: To become a university professor in the TESOL field, you will typically need to hold a PhD in TESOL or a related field, as well as extensive research and teaching experience. In some cases, a master's degree in TESOL or a related field may be sufficient for teaching positions at community colleges or smaller universities.
Community-Based English Tutoring Programs: Experienced teachers can work with community-based organizations, such as libraries and non-profit organizations, to provide English language instruction to adults and children in underserved communities. These positions often require a TESOL degree and may offer flexibility in scheduling and location.
Curriculum Developer: TESOL graduates can work in educational publishing companies or with educational institutions to develop curriculum and instructional materials for English language learners. With a TESOL degree, graduates can bring a deep understanding of language acquisition and effective teaching methodologies to the development of materials that are both engaging and effective.
International Education and Exchange Programs: TESOL degree holders can work with international education and exchange programs to develop and manage programs that bring non-native English speakers to the US for language and cultural immersion experiences. These positions often require a TESOL degree and may offer opportunities for travel and cultural exchange.
Language Program Administration: TESOL graduates can work in language program administration, overseeing language institutes or managing language programs in businesses. With a TESOL degree, graduates can bring a deep understanding of language teaching and learning to these positions, ensuring effective program management and success.
Travel the World
A Master of Arts in TESOL can provide individuals with the skills and knowledge needed to travel the world and experience new cultures while teaching English as a second or foreign language.
With an MA in TESOL, you can teach in diverse settings, such as language schools, universities, or private tutoring to English learners. These opportunities can take you to different countries and regions, allowing you to experience new cultures and languages while teaching ESL. An MA in TESOL can also provide you with the flexibility to find English teaching jobs online from anywhere in the world. Online teaching platforms offer competitive salaries and flexible schedules, allowing you to travel while earning income.
Teaching ESL in foreign countries can provide opportunities for cultural immersion as you learn from and interact with your students and fellow teachers. You can learn about the customs, traditions, and languages of the countries you teach in, allowing you to gain a deeper appreciation of the cultures you encounter. Traveling the world while teaching ESL can also lead to personal and professional growth as you gain international experience interacting with others around the world. You can develop new skills, gain confidence in your teaching abilities, and build connections with people from different backgrounds.
Earn a Competitive Salary
An advanced degree in TESOL can also help English teachers increase their salary by leveling up their teaching skills. Teachers may qualify for higher-paying positions, such as university-level teaching or teaching at prestigious international schools or private language schools. These positions often require an advanced degree and offer higher salaries and better benefits.
An MA in TESOL can also provide individuals with a competitive advantage in the job market by demonstrating their expertise and commitment to the field. Employers may be more likely to offer higher salaries to individuals with an advanced degree in TESOL. It may also open up opportunities for career advancement, such as becoming a curriculum developer, teacher trainer, or administrator. These positions often offer higher salaries and better benefits than English teaching jobs.
Find a Rewarding Career With a MA in TESOL From Pepperdine University
Pepperdine University's MA program in TESOL provides students with the skills needed to teach English as an additional language from preschool through university, both in the United States and abroad, or to pursue doctoral studies.
The program utilizes the scholar-practitioner model of professional training, offering rigorous coursework conjoined with clinical practicum placements that provide students the opportunity to gain practical experience teaching in multicultural and multilingual learning environments.
Whether you're already an experienced English teacher or a career changer, this 11-month, full-time residency program located on Pepperdine University's Malibu campus is the perfect way to level up your career!