An Interview with Dr. Miyake-Trapp, Assistant Professor and Former Program Chair of Pepperdine's TESOL Program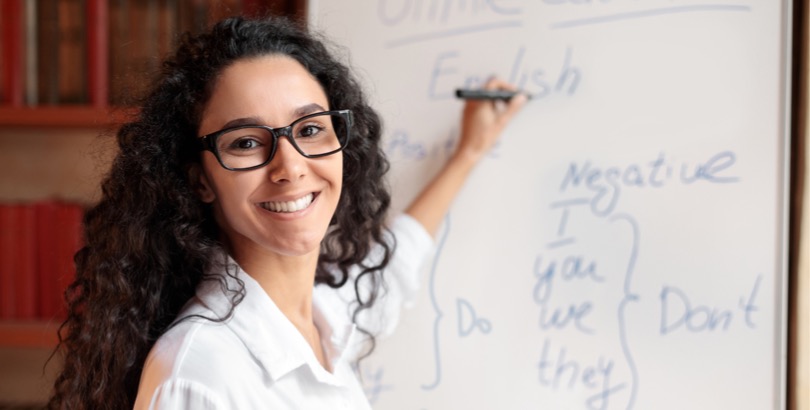 What does the TESOL program stand for in the broader sense of the word, aside from the acronym definition?
Beyond learning to teach English effectively, the TESOL program stands for global and international understanding of world language education and especially world Englishes. It ensures that English in all of its varieties are accepted and valued, while also supporting local and indigenous languages equally.
How has working in the TESOL program empowered you?
"Working in the TESOL program has consistently challenged me to think from the perspectives of equity and inclusion, striving to raise up diverse viewpoints, lived experiences, and linguistic practices. Not just from a United States lens, but from a global perspective as well. I think TESOL's biggest impact on me has been to recommit to diversity, equity, and inclusion, especially in the area of language justice".
— Dr. Miyake-Trapp
How does the Pepperdine program propel students forward in their career?
Pepperdine's TESOL program is intended to help fulfill the Graduate School of Education and Psychology's mission of empowering students to lead lives of purpose, service and leadership so that all three of these values are integrated into the program. Students are encouraged to help discern what their purpose is in teaching English domestically or abroad. Pepperdine also encourages students to provide service to our community, whether that be locally, internationally or academically.
In terms of leadership, Pepperdine aspires for students to lead in their various school locations and learning organizations. Networking opportunities are embedded throughout the program so that students have connections to various learning communities such as K-12, community college, 4-year higher education, graduate schools, and more. This emphasis on networking ensures that students are ready to enter the job market.
What's new in the field of TESOL?
A topic of current focus in the world of TESOL is the need for greater inclusivity in the field, as well as a deeper commitment to social and language justice. Scholars and practitioners alike are discussing the myriad ways in which teaching world Englishes sits within complex social, political, and economic contexts.
What are some of TESOL's efforts that fit within GSEP's pillars, some of which include diversity, equity, and inclusion?
Within the TESOL program, we are proud of our diverse student population that come from around the globe. "One of our cherished program assets is our multicultural, multilingual, and international learning community."
— Dr. Miyake-Trapp
Pepperdine embraces its linguistic and cultural diversity and strives to center these voices throughout the learning experience while supporting student success in an American graduate program.
"We also try to empower all of our students to present at conferences and take leadership positions in different organizations so that we can de-center some of the traditional narratives in TESOL, and highlight the importance of diverse multilingual language learners."
— Dr. Miyake-Trapp