Should I get a MA in Teaching if I Already Have a BA?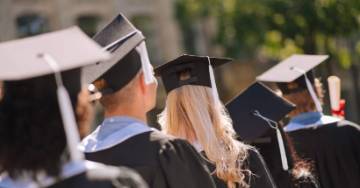 For those who have an undergraduate degree and are interested in teaching, earning a Master of Arts in Teaching (MAT) can mean opening doors to higher opportunities, better jobs, and increased wages. By gaining specialized educator knowledge, students gain the confidence to go out into their respective fields with confidence.
If you already have your Bachelor's degree but are considering a career in teaching or looking to enhance existing teaching qualifications, a graduate degree in education may be the best option for you. Keep reading to find out more about the difference between an MA and a BA and the key benefits of obtaining an MAT degree.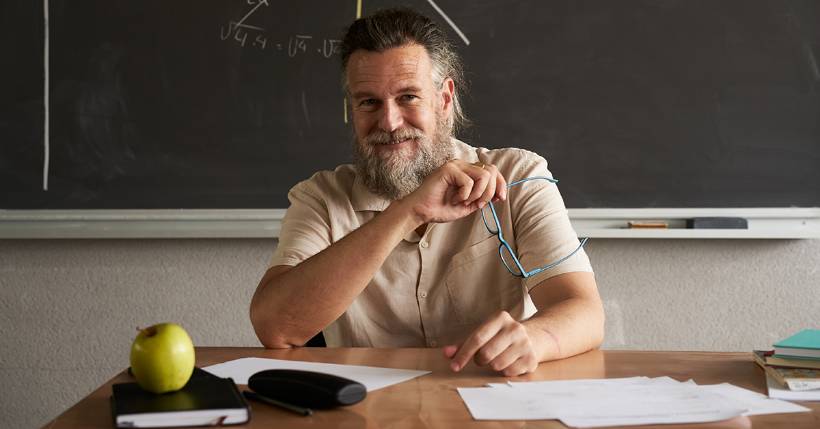 Who Should Get a MA in Teaching?
An advanced education degree like an MAT is designed for individuals who have a passion for teaching and want to develop their skills and knowledge in the field of education.
Current teachers who want to improve their teaching skills, advance their careers, or explore new subject areas may consider pursuing an MA in Teaching. This degree can provide them with advanced knowledge and skills in teaching and education, which can lead to higher salaries, promotions, and leadership roles.
Individuals who are interested in changing careers and pursuing a teaching career may consider pursuing an MA in Teaching. This degree can provide them with an initial teacher certification as well as the necessary education and training to become certified teachers and develop the skills needed to be successful in the classroom.
Those who already have teaching experience but want to specialize in a particular subject area or age group, such as early childhood education or secondary education, may consider pursuing an MA in Teaching. This degree can provide them with advanced knowledge and skills in their chosen area of specialization.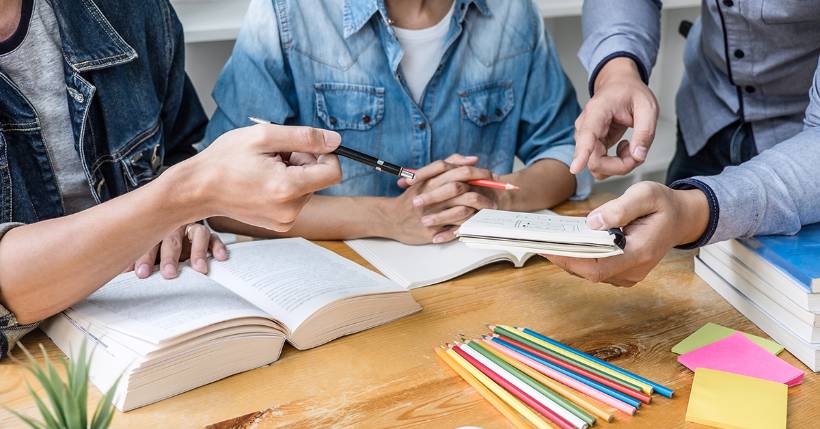 Bachelor's vs. Master's Degree in Teaching
While both degrees are related to teaching, there are several key differences between a Bachelor's and Master's degree in Teaching. A Bachelor's degree will provide an entry into the field of teaching, allowing you to apply for professional positions such as a classroom teacher in K-12 education or early childhood settings.
A Master's Degree will take your education to the next level and offer you strong qualifications for teaching specialty courses, like special needs or foreign language instruction. A higher-level degree can open up opportunities for leadership roles in administration or curriculum development. Both degrees are valuable tools for educators looking to make a difference in schools around the world, but a MAT is more valuable for those looking to become master teachers or leaders in education.
Admissions Requirements
The admissions requirements for Bachelor's and Master's degrees in Education may vary depending on the institution and the program. However, there are some general differences in admissions requirements between the two degrees
Typically, admissions requirements for a Bachelor's degree in Education include a high school diploma or equivalent, standardized test scores (such as the SAT or ACT), and a minimum GPA. Some programs may also require letters of recommendation or a personal statement.
Admissions requirements for a Master's degree in Education typically include a Bachelor's degree from an accredited institution, a minimum GPA (usually a 3.0 or higher), and standardized test scores. Many programs also require letters of recommendation, a personal statement, and/or a resume or CV. Some programs may also require previous field experience in education, such as teaching or working in a related field.
Coursework
Coursework for a Bachelor's degree in Education typically covers the fundamentals of elementary education, including educational psychology, teaching methods, classroom management, and curriculum design. Students may also take courses in subject-specific education (such as math, science, or English), as well as courses in child development, educational technology, and diversity in education. Students will also complete a certain number of hours in supervised classroom teaching, typically through student teaching or internships in order to obtain an initial teaching license.
Coursework for a Master's degree in Education typically builds on the foundational knowledge acquired in a Bachelor's degree program and delves deeper into topics such as educational leadership, policy, research, and assessment. Master's degree programs may also offer specialized coursework in areas such as special education, literacy, bilingual education, or technology integration. Students in a Master's degree program will typically complete a capstone project or thesis, which may involve original research or a practical application of educational theory.
Time Commitment
Typically, a Bachelor's degree in Education requires four years of full-time study, although some programs may allow students to complete the degree on a part-time basis. A Master's degree in Education typically requires one to two years of full-time study, although some programs may offer a part-time option that can take longer to complete. Full-time students can expect to take around 9-12 credit hours per semester, which translates to approximately 18-24 hours per week of class time and coursework.
Job Eligibility
A Bachelor's degree in Education can prepare students for entry-level positions in the field of education, such as public school teachers or instructional assistant roles in K-12 school settings, early childhood education centers, or community-based organizations.
A Master's degree, on the other hand, can provide greater career advancement opportunities and eligibility for higher-level positions in education, such as school administrators, curriculum specialists, instructional coordinators, or education policy analysts.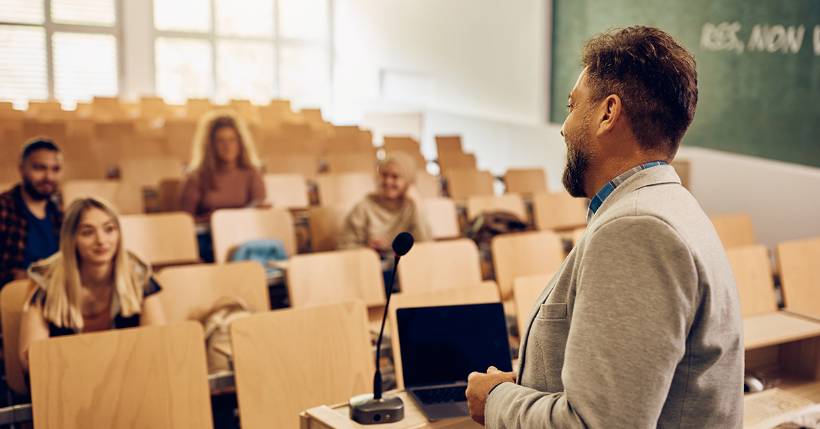 Benefits of a Master of Arts in Teaching
Earning a Master of Arts in Teaching provides the knowledge and skills needed to become an effective and successful teacher while also offering access to advanced content areas, including teaching philosophy and principles, classroom management strategies, specialized educational technology resources, and different learning perspectives.
A master's level teaching program can be incredibly beneficial for experienced teachers who wish to provide their students with the best possible education. Additionally, a Master of Arts in Teaching can help educators to improve their qualifications when applying for open faculty positions or promotion opportunities within their current organization.
Improve Your Teaching Skills
A master's program in teaching can provide you with a deeper understanding of teaching methods, curriculum development, and educational theory. You will also gain knowledge about the latest research and trends in the field of education, which can help you stay current and make informed decisions about your teaching strategies.
A master's program can also help you develop classroom management techniques that will enable you to create a positive and effective learning environment. You will learn strategies for managing student behavior, maintaining student engagement, and building positive relationships with students.
Focus on a Specialty
An MAT degree can prepare you for a variety of specialties within the field of education, such as the following:
Special Education: focuses on teaching students with disabilities, such as autism or learning disabilities. Students learn about laws and policies related to special education, assessment and intervention strategies, and methods for adapting curriculum and instruction to meet the needs of students with disabilities.
Curriculum and Instruction: focuses on designing and implementing effective curriculum and instruction in K-12 classrooms. Students in this specialty learn about curriculum design, assessment, and evaluation, as well as instructional strategies and methods for integrating technology in the classroom.
English as a Second Language (ESL): focuses on teaching English language learners (ELLs) in K-12 classrooms. Students in this specialty learn about second language acquisition, cultural differences, and effective instructional strategies for ELLs.
Educational Leadership: focuses on preparing teachers to become leaders in their schools or districts. Students in this specialty learn about leadership theory, school finance and administration, and effective communication and collaboration with stakeholders.
Stay Up-to-Date on Advances in Education
A MAT can help you stay up to date on advances in education by providing you with the knowledge and skills necessary to understand and implement new teaching methods, technologies, and pedagogical approaches. Many MAT programs cover the latest curriculum standards and frameworks, which are regularly updated to reflect new advances in education. The programs often include courses that cover the latest research and theories in education, helping you to stay informed about the latest trends and practices.
Take on Leadership Roles
For those whose career goals include leadership positions, a Master of Arts in Teaching can provide you with the necessary knowledge and skills to advance your career. The advanced coursework you'll take in the program can provide you with the knowledge and skills needed to take on administrative roles in schools, such as a school principal or assistant principal. You can help lead school-wide initiatives and policies and ensure that teachers and students are successful.
Outside of the public or private school setting, you can work at the local, state, or national level to shape education policies and standards. You can advocate for policies that benefit students and teachers and help ensure that all students receive a quality education.
Earn a Higher Salary
With an advanced teaching degree like an MAT, you become a more competitive candidate for teaching positions, especially in high-demand subject areas or in schools with a shortage of teachers. This can make you more attractive to potential employers and may lead to more competitive salary offers. The additional coursework can provide you with advanced knowledge and skills in teaching and education, which can make you a more effective teacher. As a result, you may be eligible for promotions or pay increases within your current school or district.
Your leadership skills may also make you eligible for a broader range of leadership roles in education, such as department chair, curriculum specialist, or assistant principal. These roles often come with higher salaries and additional benefits.
Some school districts also offer salary incentives for teachers who have earned an advanced degree. These incentives can be in the form of one-time bonuses or ongoing salary increases.
Get Your MAT at Pepperdine University
Pepperdine University's MAT program with preliminary teaching credentials provides aspiring educators with quality instruction, knowledgeable faculty, and small class sizes to ensure the best learning experience. The 11-month program is comprehensive and rigorous, combining explorations of theory with practical application.
Using a blended approach combining an online program with face-to-face learning sessions, graduates can earn a multiple or single-subject preliminary teaching certificates along with their degree.
If you're looking for advanced study opportunities and a rewarding career in education, a Master of Arts in Teaching from Pepperdine University might be the perfect fit for you. Learn more by attending one of our upcoming information sessions.