Is a Master's in TESOL Worth It?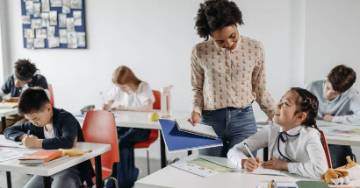 Are you considering furthering your education with a Master's in TESOL? If so, you may ask yourself if the time and money investment are worth it. Whether you are an experienced English teacher or a recent graduate looking to gain teaching experience in the United States or abroad, getting a Master's in Teaching English to Speakers of Other Languages can open a wide range of career opportunities.
Teaching English as a Second Language (TESOL) is one of the most exciting and growing areas of study in education. With language learning becoming increasingly popular, many people are turning to English language teachers for their expertise in teaching non-native speakers.
If you want to bolster your career credentials and open more doors for employment, then investing in a MA in TESOL could be the right choice for you. We'll explore all aspects of acquiring a Master's in TESOL to help you decide if it's truly worth it.
Teaching English to Speakers of Other Languages: Terms to Know
TESOL: Teachers of English to Speakers of Other Languages
TEFL: Teaching English as a Foreign Language
ELT: English Language Teaching
ESL: English as a Second Language
TESOL stands for Teaching English to Speakers of Other Languages, and it is an interdisciplinary field of study. TESOL encompasses language teaching pedagogy, curriculum and materials development, teacher training and professional development, as well as research in all areas of linguistics and other related disciplines.
Its purpose is to provide teachers guidance on how to effectively teach their students the English language and develop appropriate skills that can be used in their day-to-day lives. Instructional methods are tailored specifically for the student in order for them to have the best learning experience possible.
What is a Master's in TESOL?
A Master's in TESOL is a graduate degree program that focuses on preparing students to teach English as an additional language to students from preschool through university, both in the United States and in foreign countries. The program prepares graduates for a variety of career options, from English teaching jobs to consultancy positions in the field of education.
The MA in TESOL program at Pepperdine University utilizes a scholar-practitioner model of professional training where rigorous coursework is conjoined with clinical practicum placements, where students gain real-world experience teaching in multicultural and multilingual learning environments.
The program offers a comprehensive and practical approach to language acquisition, language pedagogy, curriculum design, assessment, and educational technology necessary for effective English language instruction. It provides an opportunity to learn the latest in educational resources and strategies while developing expertise in the areas of speaking, writing, and listening skills of English learners.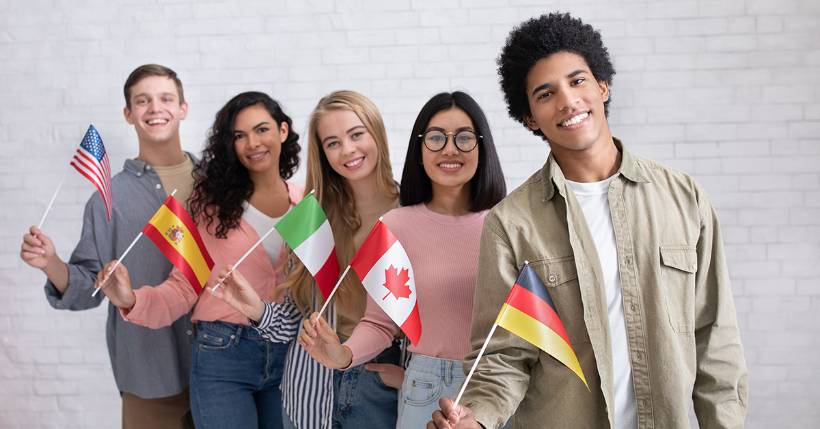 Who should get a Master's in TESOL?
A Master's in TESOL is a great opportunity for those looking for a long-term career in English language teaching, rather than those who are only looking for short-term international teaching jobs. An advanced degree can not only help increase your teacher salary, but is beneficial for those who wish to apply for leadership roles in schools and other educational institutions where English language instruction is taught.
What can you do with an MA in TESOL?
An MA in TESOL can open up a world of exciting opportunities in the field of English language teaching and learning. With an MA in TESOL, you can teach locally and internationally as a private or public school teacher. You may also pursue careers related to research, writing, curriculum development, testing and assessment, consulting, and more. Many universities will also hire those with an MA in TESOL as university lecturers. An MA in TESOL is an essential tool for doing work within our increasingly linguistically diverse world.
Teach Non-Native English Speakers in the United States
Teaching non-native English speakers in the United States is an incredible opportunity to share knowledge, build meaningful relationships, and help immigrants integrate into their new society. For the student, having these connections can be a comfort during this transition period. Many public schools that serve a large number of non-native English speakers will have a full-time English Language teacher on staff to support these students.
Teach English Internationally
Teaching English abroad is a great way to travel the world and make money while doing it. You will gain experience with different cultures and customs while helping students learn the English language. Some people choose to teach English internationally right after graduation as a way to gain teaching experience before moving into a more permanent position in the United States, and others choose to make it their long-term career.
Become a Program Director or Curriculum Director
A Program Director is responsible for overseeing the structure and teaching curricula, application processes, and student services, such as advising and placement in a private language school or international school. A curriculum director is responsible for all aspects of curriculum development and implementation for a language school. They manage and oversee the design, assessment, evaluation, training, and delivery of educational programs. Both positions must have deep knowledge and skill in linguistics or culture studies, as well as experience teaching language learners.
Teach English Online
Teaching English online can be a great way to earn money while working from home. Online teaching allows you to reach people all around the world and share your knowledge and expertise.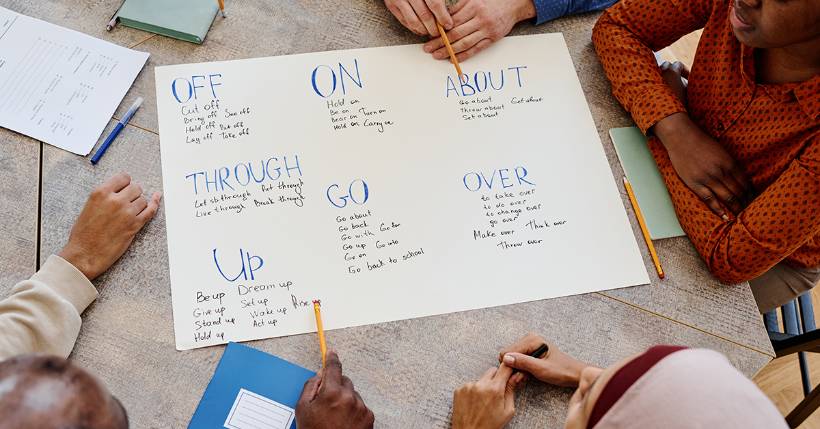 Benefits of a Master's in TESOL
A Master's Degree in TESOL provides graduates with a range of benefits, from an increased teaching salary to opportunities for leadership positions. The program offers practical experience and equips graduates to teach and lead in language, cultural, and educational settings.
Students come away from their program with a better understanding of teaching practices, communication skills, assessment methods, pedagogical concepts, and educational psychology. This improved understanding helps give graduates the expertise required for teaching English at various levels and contexts. With this knowledge base in hand, teachers become more effective and reliable when instructing their students.
Other benefits include:
International work experience in countries all over the world.
Professional experience working with experienced teachers through clinical practicum placements where students gain real-world experience teaching in multicultural and multilingual learning environments.
Courses that are aligned with the Council for the Accreditation of Educator Preparation and TESOL International Standards.
Credit towards your choice of multiple doctoral programs.
FAQs About TESOL
Where are the most English teaching jobs available?
English teachers are in high demand in many countries in Central and South America, Asia, and Africa. Although the demand varies from country to country, places like South Korea, China, Japan, and Saudi Arabia have a large number of English language learners. While not as abundant, there are also opportunities to teach TESOL in English-speaking countries like Canada and the United States.
How long does it take to get a Master's in TESOL?
You can receive a Master of Arts in Teaching English to Speakers of Other Languages (TESOL) from Pepperdine University in just 11 months. The program allows you to fast-track your career, enter the job market, and start making a difference much more quickly than students in traditional MA in TESOL programs.
Do you have to have a teaching degree to get a Master's in TESOL?
While you are not required to have an undergraduate degree specifically in teaching, you must have a minimum of a Bachelor's degree in order to apply for the program. Previous teaching experience is helpful but not required.
Do I have to speak a foreign language to teach ESL?
No, you do not have to know a foreign language in order to teach English to non-native speakers. You'll likely be teaching students with a wide variety of native languages, and it isn't necessary for you to speak those languages in order to effectively teach and communicate with your students. Much of the communication process is non-verbal, and you'll find that you'll connect with your students in other ways as you get to know them.
If English is not your first language, you must have a minimum score of 550 on the Test of English as Foreign Language (TOEFL) in order to qualify for the MA in TESOL program at Pepperdine University.
Am I too young/old to teach ESL?
You're never too young or old to become a foreign language teacher! As long as you meet the program entry requirements and are committed to doing the work, an adult of any age can be a great English teacher! Ultimately, what matters is that you have the necessary skillset and enthusiasm for teaching students from around the world.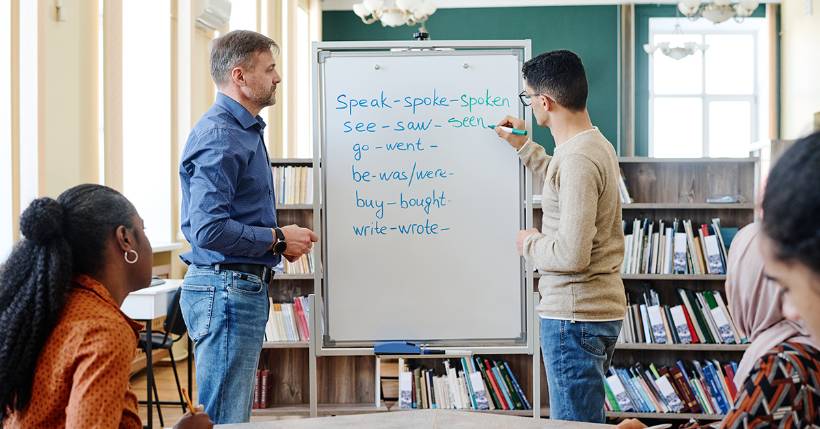 MA in TESOL: A 1 Year Master's Program at Pepperdine University
A Master's of Arts in TESOL Program at Pepperdine University is a one-year program at our top-ranked Malibu campus. It is the only TESOL program with specialization options as well as a built-in doctoral pathway that allows you to earn credit towards your choice of multiple doctoral programs within Pepperdine. Students may specialize in one of four pathways: Organizational Leadership and Learning, Leadership in PreK to 12 Education, Learning Design and Technology, or Higher Education. For information on admissions requirements, financial aid, and scholarship opportunities, request information online or attend an upcoming information session.
Ready to get started? Learn more about applying for the MA in TESOL program here.