Is a Master of Arts in Teaching Worth It?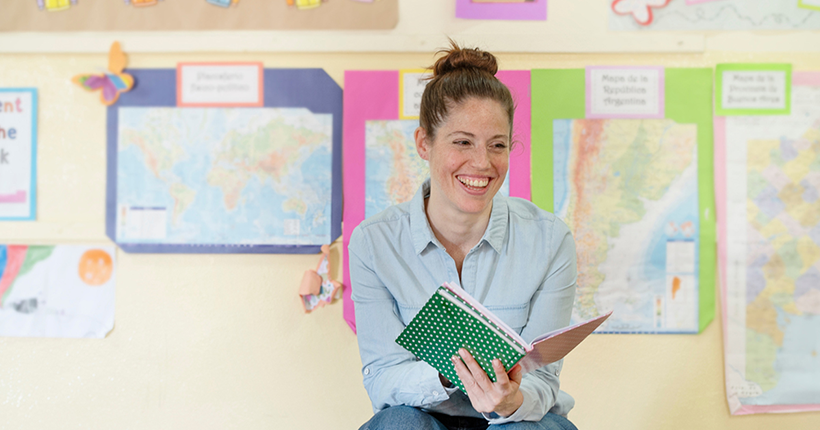 If you've ever contemplated the merits of a graduate degree in education, you might have come across the Master of Arts in Teaching (MAT) degree program as an attractive possibility. Designed to offer pedagogical knowledge, advanced methodologies, and a comprehensive understanding of evidence-based strategies and practical teaching skills, a MAT can open a world of opportunities and career options within the realm of education.
Many people wonder: Is a Master of Arts in Teaching worth it? Let's explore what a MAT degree entails, who can benefit from it, and how it can advance your career in K–12 education so you can decide if this advanced degree is worth it for you.
What is a Master of Arts in Teaching (MAT)?
A Master of Arts in Teaching (MAT) is an advanced degree that focuses on both practical teaching skills and subject-specific expertise. It's designed for individuals who are interested in advancing their teaching skills beyond what is covered in a traditional bachelor's degree in education. Unlike other master's degrees in education that focus on educational leadership and administration or policy, a MAT is deeply rooted in the classroom, honing teaching skills and instructional strategies that directly impact students.
The MAT program at Pepperdine University includes a preliminary teaching credential for graduate students who don't already have an initial teaching license. The program includes a student teaching experience that allows students to gain real-world teaching experience working alongside experienced teachers in K-12 schools.
In order to meet the program requirements, candidates must already have a bachelor's degree, preferably in a related field or in a specific subject matter such as language arts or mathematics.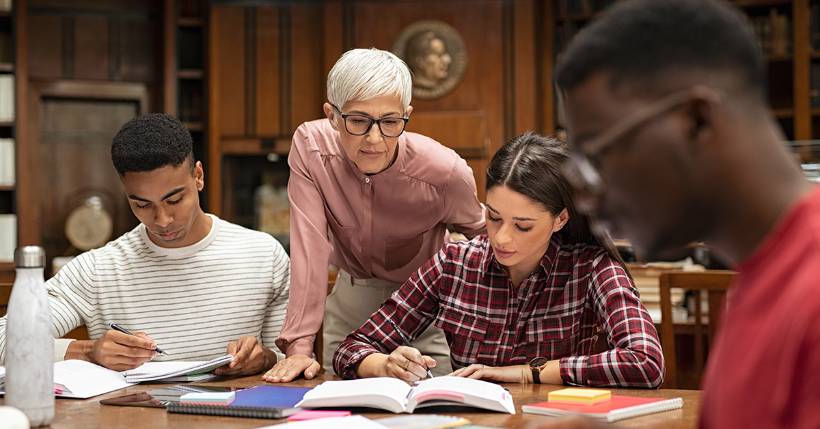 Who Can Benefit From a MAT?
Anyone invested in the education field can benefit from a MAT, but it's particularly beneficial for individuals looking to:
Advance their teaching careers and enhance their subject matter expertise
Deepen their understanding of teaching and assessment strategies and pedagogical theory
Transition into a teaching career from a different profession
Improve their prospects for career advancement or salary increment
Get an initial teaching certification
Prepare for additional certification or doctoral studies in K-12 education
Benefits of a Master of Arts in Teaching
There are numerous advantages associated with acquiring a MAT degree. Some of these include:
Higher Salary
Many public school districts (and private schools) offer a higher base salary to teachers who hold a master's degree compared to those with only a bachelor's degree. This is because a MAT signifies advanced knowledge and skills, which are often rewarded with higher pay. The exact increase varies by district and state, but on average, a master's degree can add several thousand dollars to a teacher's annual salary.
Career Advancement
A MAT degree can also open the door to leadership positions and specialized roles. These can include roles like department head, curriculum developer, or instructional coordinator. Additionally, teachers with a MAT often have better prospects for teaching at the college level, which typically offers higher salaries than K-12 education.
Enhanced Teaching Skills
A MAT degree helps refine your teaching skills, enabling you to better meet the needs of your students. This could lead to improved student achievement and greater job satisfaction.
A Master of Arts in Teaching program often dives deeper into topics like special education, adolescent development, cultural responsiveness, and bilingual education. This understanding can help them create inclusive classrooms that are supportive and engaging for diverse student populations.
Additionally, a MAT program fosters a mindset of continuous growth. This commitment to lifelong learning can motivate teachers to continuously improve their teaching practices and stay current in their field through professional development.
Specialization
Many MAT programs allow you to specialize in a specific area such as special education, STEM education, or English as a second language (ESL). This specialization can make you more attractive to potential employers and provide opportunities to impact students in unique ways.
What Can You Do With a Master of Arts in Teaching Degree?
A Master of Arts in Teaching can open up a wide range of career paths in a number of educational settings. The skills and knowledge acquired during a MAT program are transferable to many fields, offering flexibility and diverse opportunities.
Here are a few career paths you might consider with a MAT degree.
Classroom Teacher
This is the most direct application of a MAT degree. With the advanced knowledge and teaching strategies acquired during the program, you could teach at various levels, from elementary to secondary schools and even at some community colleges.
For those who don't already have an initial teaching certification, this program meets the credential requirements for initial licensure and the opportunity to choose a single-subject certification (often required for elementary school teachers who teach in the lower grade levels) or a multiple-subject certification (for those who want to teach in middle school classrooms).
If you are already a licensed teacher, the additional coursework in a master's program provides practical strategies to enhance your skill levels and become a more effective teacher.
Curriculum Developer
A Master of Arts in Teaching can serve as a powerful springboard for those who wish to work in curriculum design. Through advanced study in subject-specific pedagogy, learning theories, and instructional design, MAT graduates acquire a deeper understanding of how to design educational experiences that meet diverse learning needs and align with educational standards. They learn how to create cohesive and effective curricula that foster student engagement and achievement.
The research skills developed during a MAT program can be instrumental in assessing the effectiveness of curricula and making data-driven improvements. This blend of theory, practice, and research-based strategies equips MAT graduates with the tools and insights needed to excel in curriculum development roles.
Instructional Coordinator
An instructional coordinator plays a vital role in improving the quality of education in a school or a school district. Their primary responsibility is to develop, implement, and evaluate school curricula and teaching standards, ensuring they use effective teaching strategies that meet state and federal guidelines and the learning needs of the students.
Instructional coordinators often conduct workshops, training sessions, and individual coaching to help school teachers implement their curriculum effectively and develop their teaching skills.
Educational Consultant
Educational consultants often work with schools or school districts to identify areas for improvement and develop strategic plans. This might involve assessing the current curriculum, teaching methods, educational policies, or school culture and recommending changes to enhance student learning outcomes.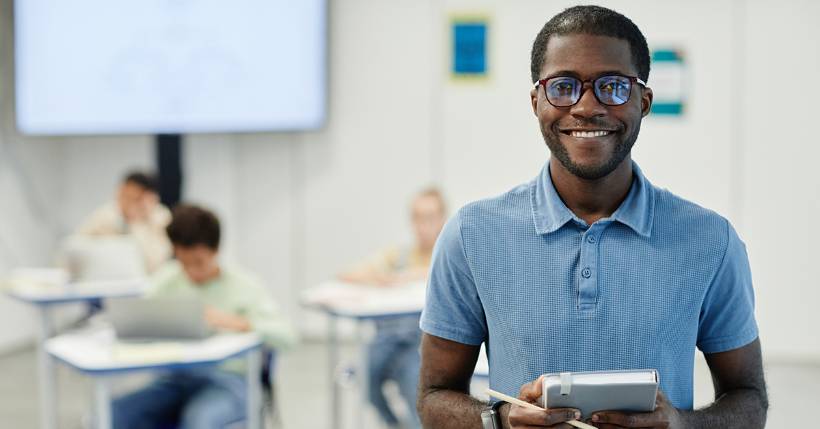 How is a Master's in Teaching Different Than a Bachelor's Degree in Teaching?
A bachelor's and a master's degree in teaching both prepare students for careers in education, but they offer different levels of specialization, depth, and career opportunities. Here are some key differences between these two degrees:
Depth of Study: A MAT degree offers a deeper dive into the theories and practices of teaching compared to a bachelor's degree. While a bachelor's program provides a broad overview of the field of education, a MAT program allows for specialization and advanced study in specific areas of interest, such as literacy development, special education, multi-cultural education, English as a second language (ESL), or STEM education.
Prerequisite Education: The eligibility requirements for a master's program are different than a bachelor's degree program. A bachelor's degree in teaching is typically the first step into the education field and does not require prior academic degrees. However, a MAT is a graduate-level program, and qualified candidates must already have an undergraduate degree. Some MAT programs are designed for students who already have a bachelor's degree in education, while others are designed for those who hold a bachelor's degree in another field and want to transition into teaching and obtain initial teacher licensure.
Practical Experience: Both degrees involve student teaching experiences, but a MAT program often places a heavier emphasis on evidence-based, practical application of strategies for teaching. These experiences are designed to deepen a teacher's practical skills and understanding of classroom dynamics.
Career Opportunities: A bachelor's degree in teaching primarily prepares students to become classroom teachers. While some people choose to pursue a MAT degree to work in a classroom setting, it can also open up opportunities beyond the classroom, such as curriculum development, instructional coordination, educational consulting, and administrative roles.
Salary and Job Prospects: Generally, teachers with a MAT degree earn more than those with only a bachelor's degree. The advanced training and specialization offered by a MAT degree can make these teaching candidates more attractive to employers, potentially leading to better job opportunities.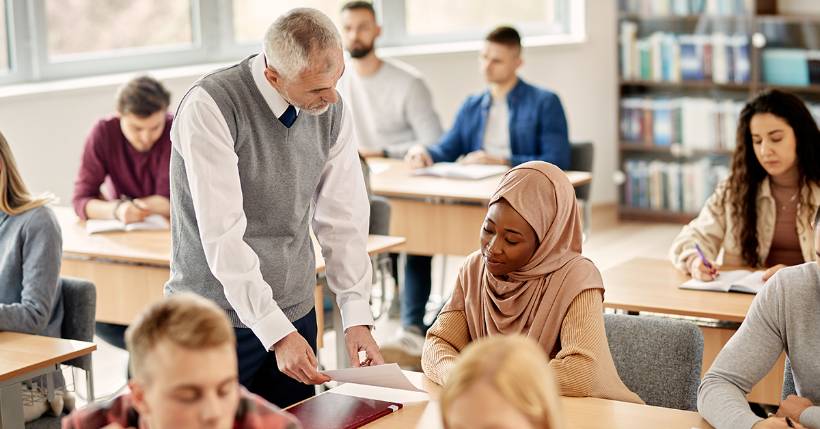 How to Decide if a MAT is Worth It For You
So, is a Master of Arts in Teaching worth it for you?
This is a complex decision that requires you to consider your unique career aspirations, financial state, and personal values. A MAT degree may be a worthwhile investment if you're aiming for roles that benefit from such a qualification, like instructional coordination, curriculum development, or educational consulting.
A MAT degree also demands a significant time commitment. Take the time to evaluate your capacity to make such a commitment. The MAT program at Pepperdine University is an 11-month program that meets two nights each week in a hybrid format with 60% in-person and 40% online instruction and a cohort learning model.
Determining the worth of a MAT degree entails striking a balance between the potential benefits, costs, and commitments involved. To gather valuable insights that can help inform your decision, consider speaking with teachers who have completed a MAT program, career counselors, or MAT program advisors.
Help Shape Future Generations With a Master of Arts in Teaching From Pepperdine University
A Master of Arts in Teaching degree from Pepperdine University can equip you with the necessary skills and knowledge to make a positive impact on future generations. As a teacher, you have the power to shape young minds and inspire them to reach their full potential. As you advance through your career and take on leadership roles, you'll also have the ability to influence other teachers who will pass their knowledge on to even more students.
To find out more about the application process for Pepperdine University's MAT program, including admission requirements and financial aid and scholarship opportunities, connect with an enrollment officer today.