How Long Does It Take to Get a Teaching Credential in California?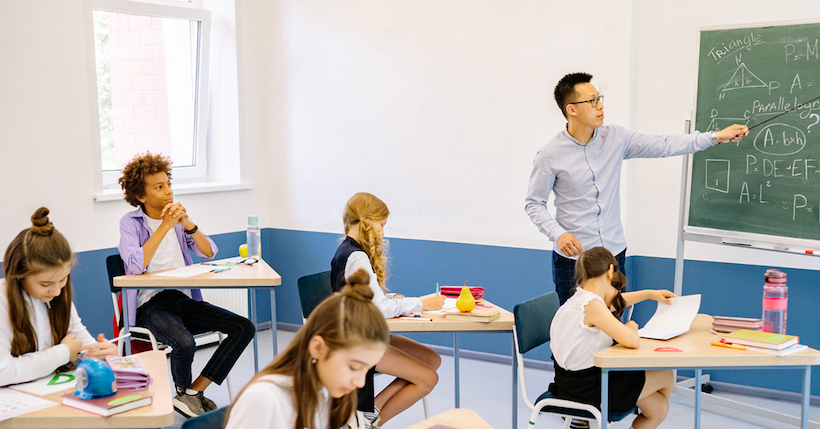 If you're interested in becoming an elementary school teacher or secondary school teacher in the Golden State, you're probably wondering how long it takes to earn your teaching credentials in California. An undergraduate teaching credential program takes about 4 years on average. If you already have a bachelor's degree and are pursuing a preliminary teaching credential with a Master's in Teaching degree, it can take anywhere from 1-2 years.
We'll share more details on how long it takes to get a teacher certification in California and the different types of teaching credentials available to prospective educators.
Licensure Requirements for Teachers in California
In order to become a certified teacher in California, prospective teachers must meet the following minimum requirements:
Bachelor's Degree: You must have at least a bachelor's degree from a regionally accredited institution.
Teacher Preparation Program: Complete a teacher preparation program along with a student teaching experience from an accredited university.
Basic Skills Requirement: Demonstrate basic skills proficiency with a qualifying score on the California Basic Educational Skills Test (CBEST).
Subject Matter Requirements: Demonstrate subject matter competency in the area you wish to teach.
Fingerprint Clearance: Undergo a background check and obtain fingerprint clearance.
Health Clearance: Show proof of a tuberculosis test within 60 days of applying.
Types of Teaching Licenses
There are two main types of teaching licenses for public school teachers and private school teachers in California.
Single-Subject License
A single-subject teaching license, also known as a single-subject teaching credential, is a certification that authorizes an educator to teach one specific subject area. This type of license is most common for those who wish to become middle school teachers or secondary school teachers. In these grade levels, educators typically specialize in teaching a particular subject, such as math, English, science, social studies, or a foreign language.
Multiple-Subject License
A multiple-subject teaching license, also known as a multiple-subject credential, is a certification that authorizes an educator to teach multiple subjects across a range of content areas. This type of license is most common for elementary teachers, where teachers are typically responsible for instructing students in various subjects such as mathematics, reading, science, social studies, and more, all within the same classroom.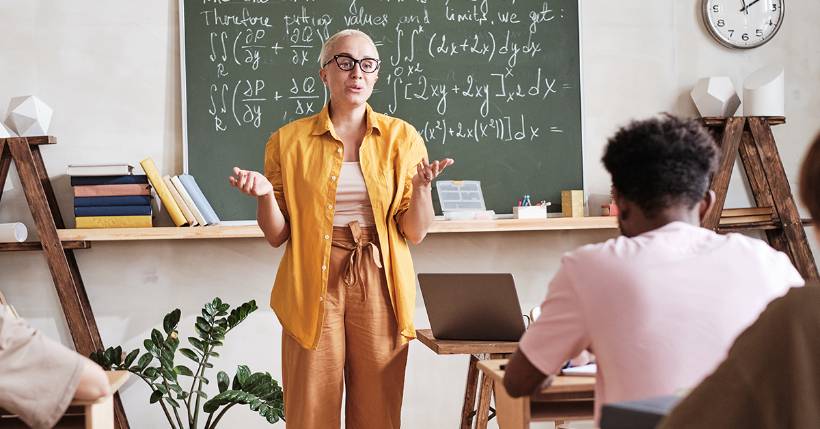 Getting a Teaching Credential with a Bachelor's Degree
Getting a teaching credential through the traditional route by majoring in education as part of an undergraduate program is one of the common pathways for individuals who know early on that they want to pursue a teaching career. This process of getting a preliminary credential as part of your bachelor's degree program takes about 4 years, on average.
The most common undergraduate degree program for aspiring teachers is elementary education. Those who wish to get a teaching job as a special education teacher in a self-contained classroom may choose a degree in special education, while other teacher candidates may choose to focus on specialty areas like bilingual education or early childhood education.
Earning an Initial Teaching License with a Master's in Teaching
Obtaining a teaching credential alongside a Master's in Teaching (MAT) is an excellent option for individuals who either want to switch careers into teaching or want to build on their undergraduate education with advanced coursework. This pathway usually attracts individuals who are interested in diving deeper into educational theories, research, and specialized instructional methods.
While an undergraduate teacher education program gives a broad overview of many aspects of education, a graduate program allows students to dive more deeply into educational foundations, as well as contemporary issues in education, instructional design, classroom management, and teaching students with exceptional needs.
One of the biggest benefits to getting a preliminary credential along with a MAT is that the degree program can be completed in just 11 months, allowing you to fast-track your teaching career. The program includes field experience where teacher candidates work alongside veteran teachers to obtain the required hours of student teaching.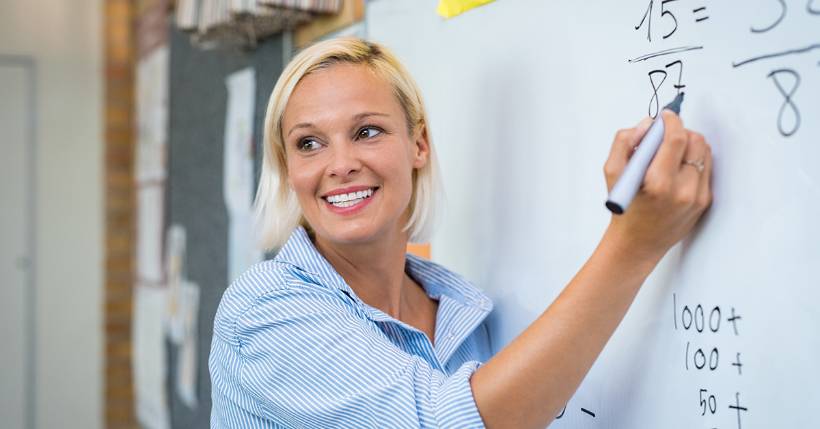 Benefits of a Master's in Teaching from Pepperdine University
Pepperdine University in California offers a highly-regarded Master's in Teaching program with a 100% employment rate for graduates. Here are just a few of the benefits of choosing a Master of Arts in Teaching program from Pepperdine University.
Comprehensive Curriculum
The MAT program at Pepperdine University includes core education courses that cover learning development, instructional technology, pedagogical theory, and offers both single or multiple subject concentrations. This comprehensive curriculum equips students with a deep understanding of modern teaching methodologies and how to effectively apply them in the classroom. The program offers a combination of coursework and fieldwork that meets the student teaching requirement for licensure.
Extensive Network of Teaching Sites
With over 200 high-quality teaching site partners, students at Pepperdine University get the invaluable opportunity for hands-on practice. This experiential learning is crucial in applying theoretical knowledge to real-world classrooms, making it an essential component in preparing well-rounded educators.
Supportive Learning Environment
The low faculty-to-student ratio at Pepperdine ensures that students receive personalized attention and support. This facilitates meaningful interactions with faculty members, which can be instrumental in fostering a deeper understanding of course material and building lasting professional relationships.
Fast-Track Option
The ability to earn both the MAT degree and teaching credential in just 11 months is an incredibly efficient option for those looking to jumpstart their teaching career. This accelerated program allows individuals to quickly gain the qualifications necessary to enter the teaching profession without compromising the quality of education.
Diverse Career Opportunities
Graduates of Pepperdine University's MAT program are not limited to traditional teaching roles. The skills and knowledge acquired through this program prepare graduates for a multitude of career options including, but not limited to, educational consulting, curriculum development, educational technology, leadership positions in educational settings, and more.
Reputation and Networking
As a graduate of Pepperdine University, which has a strong reputation in the education field, students become part of an esteemed network of alumni and professionals. This network can open doors to job opportunities and collaborations throughout one's career.
Focus on Real-World Application
The MAT program at Pepperdine University places a strong emphasis on real-world application, which is essential in preparing educators who are adaptable, innovative, and effective in diverse classroom settings.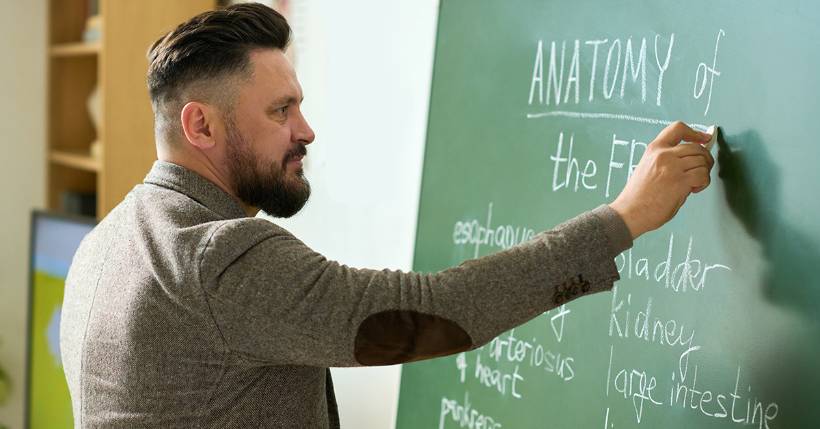 What Can You Do With a Teaching Certification?
A teaching certification opens the door to various career opportunities, both inside and outside of the traditional classroom setting. Here's a look at what you can do with a teaching certification:
Classroom Teacher
The most common career path for individuals with a teaching certification is a full-time teaching job. Whether you want to become a kindergarten teacher or teach at the middle school or high school level, you'll need to meet the specific teaching credential requirements for the teaching position you want. In general, school teacher salaries increase with a master's degree, which is why many people choose to get their teaching license along with their graduate degree.
Special Education Teacher
Special educators play a crucial role in educating and supporting students with a range of disabilities, including learning disabilities, emotional disorders, physical disabilities, and intellectual disabilities. Their work is tailored to meet the individual needs of each student and often involves adapting general education lessons to ensure that students with disabilities can learn effectively. These teachers may work alongside the primary classroom teacher in a general education classroom, or they may teach in a self-contained classroom.
Instructional Coordinator
An Instructional Coordinator, often referred to as a curriculum specialist or instructional coach, plays a pivotal role in improving the quality of education by developing, implementing, and assessing educational programs and curricula. They work closely with teachers and school administrators to ensure that the teaching materials and instructional methods used in schools are effective and aligned with educational standards and objectives.
Education Consultant
An Educational Consultant is a professional who provides expert advice, guidance, and support to educational institutions, students, families, and other stakeholders in the education sector. The role of an Educational Consultant is diverse and can encompass a range of activities depending on their area of expertise.
Educational Technology Specialist
An Educational Technology Specialist, also known as an EdTech Specialist or Instructional Technologist, is a professional who focuses on integrating technology into educational environments to enhance learning and teaching experiences. They play a crucial role in bridging the gap between technology and education by helping educators and students utilize technology tools and resources effectively.
School Administrator
While many aspiring school leaders choose to obtain a graduate degree specifically in educational leadership, you can also get a school administrator position with a MAT. A school administrator plays a pivotal role in the smooth running of an educational institution. They are responsible for the overall administration, leadership, and management of a school, ensuring that the school provides a quality education to students while operating efficiently. School administrators include various roles such as principals, vice-principals, superintendents, and directors.
Make a Positive Difference In The Lives of Children With a MA in Teaching at Pepperdine University
There is currently a teacher shortage in California, with a 16% decline in newly licensed teachers in the 2021-2022 school year, which means the demand for educators with an advanced degree continues to grow, as do the available employment opportunities for educators. If you've been thinking about transitioning your career into the field of education, now is the time.
Pepperdine University offers a hybrid in-person and online program that combines theoretical foundations with student teaching experience. Graduates of the MA in Teaching program are equipped to create engaging and inclusive learning environments, meet the diverse needs of their students, and make a lasting impact on the lives of children.
Join one of the most highly-recommended teacher prep programs in California at Pepperdine University. Learn more here.