How Long Does It Take to Become an LMFT?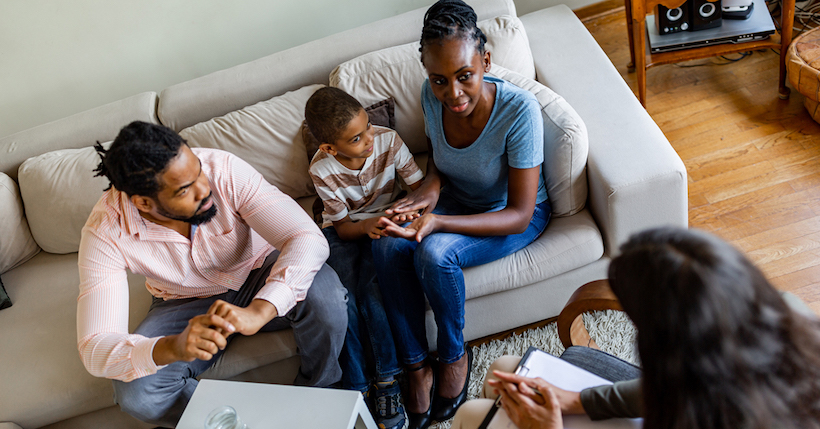 When it comes to mental health professionals, Licensed Marriage and Family Therapists (LMFTs) are vital in helping families navigate complex mental health issues and family dynamics. If you have an interest in helping families and couples navigate through challenging times, becoming an LMFT might be your calling.
How long does it take to become an LMFT? From start to finish, the process of becoming an LMFT usually takes about 6-8 years for full-time students:
Bachelor's Degree: 4 years
Master's Degree: 2-3 Years
Supervised Clinical Experience: 2 years (around 3,000 hours of supervision)
What is an LMFT?
A Licensed Marriage and Family Therapist is a highly skilled professional in the mental health field, specializing in addressing family issues and personal issues within the complex dynamics of families and marriages. These mental health counselors focus on understanding their clients' symptoms and behaviors, not just in isolation, but as a part of their broader relational, social, and cultural contexts.
A person's behavior can be greatly influenced by their relationships and the environment in which they exist. LMFTs use this understanding to view clients' problems from a systemic perspective, focusing on the interconnectedness of relationships rather than attributing problems to individuals alone. They focus on an approach in which the individual's mental health is seen in conjunction with the health of the relationship or the family unit they are a part of.
LMFTs are knowledgeable about the stages of human development and the typical challenges that come at each stage, ranging from childhood through adult years. This allows them to tailor their therapeutic approach to the unique needs of families at different stages of their development.
LMFTs' expertise extends beyond just couples and families. They can also work with individuals, groups, and organizations at community agencies, outpatient care centers, and businesses, offering a wide range of group and individual therapy services. They can help clients navigate various issues like depression, anxiety, child-parent conflicts, physical illness, grief, stress, body image issues, and much more. In the case of couples and families, they can offer valuable guidance for managing relationship issues, divorce, family conflict, infidelity, substance abuse, domestic violence, and other challenges.
LMFTs use various therapeutic approaches and techniques depending on their client's needs. These may include cognitive-behavioral therapy, solution-focused therapy, narrative therapy, or emotionally focused therapy, among others.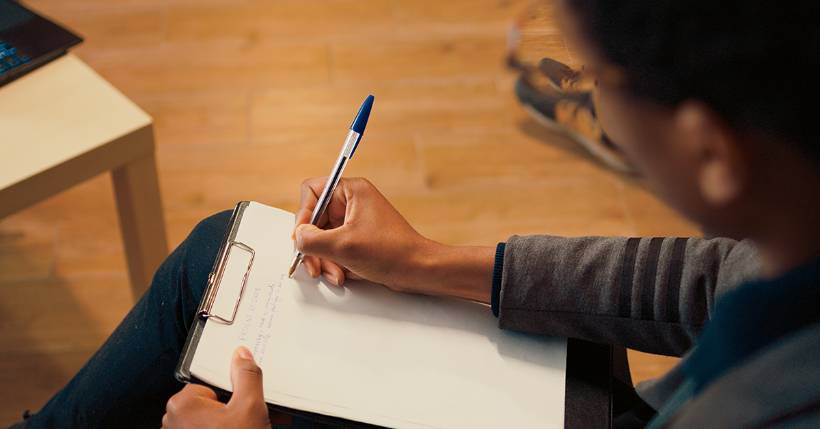 What Does an LMFT Do?
LMFTs serve their clients in a variety of ways. They evaluate and treat mental and emotional disorders, health issues and behavioral disorders, and address a wide range of relationship issues within the context of the family system. They work with clients of all ages, and their key goal is to nurture change and development in their clients' lives.
Assessment and Treatment
A fundamental part of an LMFT's role is assessing and treating mental and emotional disorders. Using their in-depth knowledge of human behavior, family systems, and psychological theories, LMFTs can diagnose conditions like depression, anxiety disorders, mood disorders, and more. They also address health and behavioral problems and can provide therapy for substance abuse, eating disorders, and trauma, to name a few.
Relationship and Marriage Therapy
LMFTs specialize in managing relationship issues within the context of the family system. They work with couples facing conflicts, communication problems, sexual dissatisfaction, or considering divorce. They also help families navigate through challenging situations, such as parenting issues, domestic violence, grief, or major life transitions like retirement or relocation. Their goal is to enhance understanding, improve communication, and nurture healthier relationships.
Therapy Across Lifespans
Another crucial role of an LMFT is working with clients across all age groups and stages of life. They provide age-appropriate therapy for children facing issues like bullying, academic stress, or behavioral problems. They help teenagers navigate through identity issues, peer pressure, and emotional turbulence. For adults, LMFTs offer support for issues like marital conflicts, parenting challenges, or coping with aging.
Facilitating Change and Development
The heart of an LMFT's role is nurturing change and fostering personal development. They provide their clients with the tools and strategies to manage their emotions, improve their relationships, and cope with life's challenges. They empower clients to break negative patterns, build resilience, and work towards a healthier, more fulfilling life.
Conducting Group Therapy and Workshops
LMFTs also conduct group therapy sessions and workshops, providing a platform for individuals to share their experiences, learn from others, and develop a sense of community. These sessions can focus on a variety of topics, such as managing stress, improving communication, or fostering positive parenting techniques.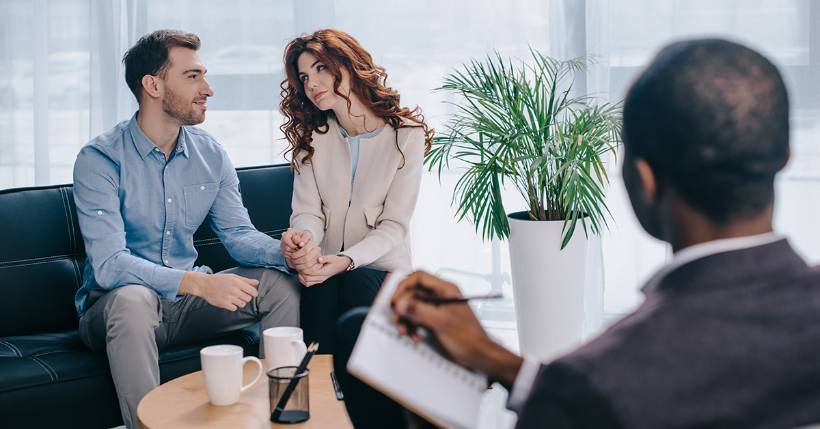 How to Become an LMFT
In order to become a Licensed Marriage and Family Therapist, you'll need to meet multiple academic requirements and practical steps. Each stage provides crucial knowledge, skills, and experience that prepare you for this rewarding career.
Earn a Bachelor's Degree
Your educational journey to becoming an LMFT starts with a bachelor's degree. You don't necessarily need to have a degree in psychology or a related field, but a background in psychology, social work, sociology, or human services can provide a solid foundation for your future studies. This degree typically takes around four years of full-time study to complete.
Complete a Master's Degree in Marriage and Family Therapy
After your bachelor's degree, you'll need to pursue a master's degree in marriage and family therapy, counseling, or psychology with an emphasis in marriage and family therapy. With a graduate degree in marriage and family therapy, you'll gain deeper insights into areas like human development, family systems theory, ethics in therapy, psychological assessment, counseling techniques, and mental health disorders.
Programs will often offer various specializations, such as children and adolescents, couples therapy, sex therapy, or substance abuse, allowing you to tailor your education to your career goals. Most master's degree programs require two to three years of full-time study.
Complete a Practicum or Internship
During your master's degree, you'll be required to complete a practicum or internship, offering you valuable hands-on experience in the field. These practical experiences provide an opportunity to apply the theories and techniques you've learned in the classroom to real-world situations.
You'll work with clients under the supervision of a licensed professional, gaining experience in assessment, diagnosis, treatment planning, and therapeutic interventions. This direct experience is essential for developing your clinical skills and competence as a future LMFT.
Supervised Clinical Experience
After you meet the educational requirements, most states require you to accumulate a certain amount of supervised clinical experience, usually around two years or 3,000 hours. During this period, known as a postgraduate or "pre-licensure" period, you'll continue to work with clients while receiving supervision from a licensed therapist.
Licensure Requirements
Finally, after completing your supervised experience, you'll need to pass a state licensing exam. The examination tests your knowledge and skills in the field of marriage and family therapy to ensure you're competent and ready to practice independently. The specifics of the exam can vary by state, so it's crucial to check the requirements in your area.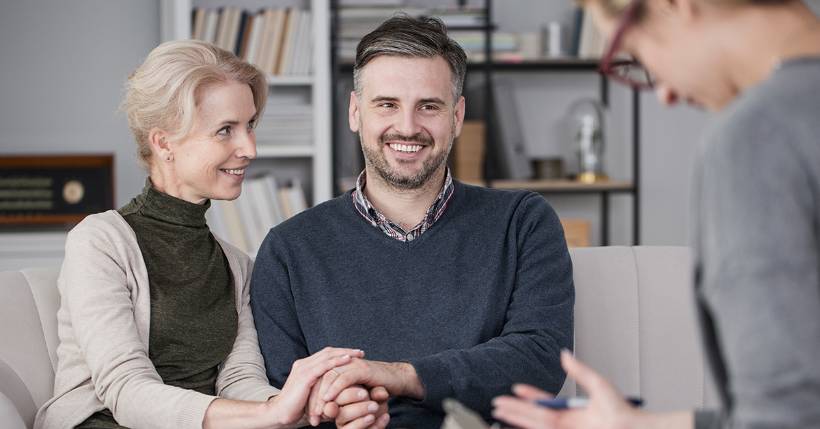 Career Prospects and Salary Expectations for an LMFT
Job Outlook
The demand for mental health services, including marriage and family therapy, is expected to grow in the coming years. According to the U.S. Bureau of Labor Statistics, employment for marriage and family therapists is projected to grow by 14 percent from 2021 to 2031, much faster than the average for all occupations.
Career Paths
As an LMFT, you can work in a wide variety of settings. These include private clinical practices, mental health centers, hospitals, substance abuse treatment centers, counseling centers, social service agencies, and schools. Some LMFTs also work in research, teaching, and consultation roles.
Career Advancement
With experience, LMFTs may move into supervisory or administrative roles within their organizations. Some LMFTs choose to open their own private practices, while others may pursue further education to become licensed psychologists or specialize in areas like forensic psychology or neuropsychology.
Salary Expectations
The salary for an LMFT can vary widely depending on factors like location, years of experience, area of specialization, and the setting in which they work. However, according to the U.S. Bureau of Labor Statistics, the median annual wage for marriage and family therapists was $49,880 in 2021.
Earn an LMFT Degree From Pepperdine University
A Master's in Clinical Psychology with an Emphasis in MFT is a program that dives deeply into the dynamics of relationships. The curriculum is designed to give you a comprehensive understanding of individual, couple, and family therapy techniques. This program equips you with skills and theories to understand the nuances of human behavior, relationships, and therapeutic practices.
So, how long does it take to become an LMFT? Considering the education and experience requirements, you can expect to spend about 6 to 8 years on this path - 4 years for a bachelor's degree, 2-3 years for a master's degree, and at least 2 years of supervised clinical experience.
Ready to embark on this rewarding journey? Consider starting your LMFT journey at Pepperdine University by enrolling in our marriage and family therapy program. We offer a comprehensive MA in MFT program that balances academic theory with hands-on clinical experience. Take the next step today and discover more about the MA in MFT program at Pepperdine University. Your fulfilling career as an LMFT awaits.