How a TESOL Degree Can Help You Travel the World
TESOL stands for Teaching English to Speakers of Other Languages. A TESOL degree has become very popular over the years because it allows educators to pursue a career they are passionate about while also traveling the world.
English is one of today's most popular and widely used global languages, with 20% of the world's population able to communicate in English. It is the primary working and learning language for millions of people worldwide, and is the most commonly spoken second language. Native English speakers have many opportunities to travel abroad and work in a wide range of teaching positions.
Teachers of English as a Second Language are in high demand in many countries around the world, and no matter where you go to teach, you will find adventure and new experiences as you immerse yourself in a new culture.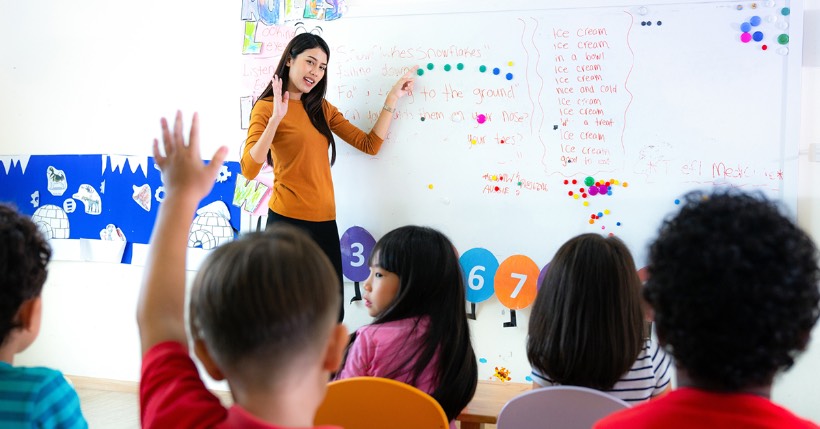 What is a Master's in TESOL?
A Master's degree in TESOL is designed for those who want to teach English abroad. The program focuses on teaching skills such as classroom management, lesson planning, and curriculum development. Students also learn about different cultures and how they affect English language learners.
Pepperdine University's Graduate School of Education and Psychology offers a MA in TESOL degree program that students can complete in less than one year.
The program is focused on a social justice-oriented curriculum with a focus on preparing English teachers with well-rounded theory and practice in applied linguistics, second language acquisition, learning theories, curriculum design, assessment, pedagogy, virtual learning, and many other topics.
The TESOL program can be customized to specialize in Organizational Leadership and Learning, Leadership in Pre-K to 12 Education, Learning Design and Technology, or Higher Education. Pepperdine University's program is the only TESOL program with specialization options.
What Can You Do With a Master's in English as a Second Language?
Most students who graduate with a Master's in English as a Second Language choose to either teach English in a foreign country (although there is a demand for English teachers in English-speaking countries, too), or they choose to teach English to non-native speakers online.
Online Teaching
Online English teaching jobs became popular during the COVID-19 pandemic when travel was restricted and many schools closed, forcing students across the world to receive their education online. Online learning platforms like Skooli, VIPKid, and Preply allow teachers to work with international students from all over the world, right from the comfort of their own homes
In-Person Teaching
But many students who are interested in English language teaching want to teach in person because it allows them the opportunity to travel to new places and gain new experiences while working and earning an income. Now that travel restrictions have been lifted in most parts of the world and students are returning to in-person learning, there are many opportunities for teachers to work and live abroad again.
A Great Opportunity for Anyone
Working in English language teaching is a popular option for recent college graduates who want some time to travel the world before settling down into a career and starting a family. Some college students choose to take a gap year to travel after completing their undergraduate degree, but with a MA in TESOL program, you can take that year to complete your advanced degree and then spend as much time as you want traveling the world, building up your resume, and earning an income.
Foreign TESOL jobs aren't just for recent college grads, though. They are a popular option for people whose spouses work government jobs in other countries, either in the military or at U.S. embassies in other countries. They're also a great option for parents who want their children to gain world experiences. ESL teachers may have their children attend a local public school where they work, and there are also many private schools and international schools that teachers' children can attend. In fact, TESOL jobs are a great option for just about anyone who has a passion for education as well as a wanderlust for travel!
How to Teach English Abroad and Travel the World
If earning a living while traveling the world sounds appealing yet daunting, we've put together some tips for you to turn this dream into a reality. With a little bit of planning and preparation, you'll be able to earn money while exploring the world.
Get the Proper Credentials & Certifications
Speakers of Other Languages (TESOL) certification, which allows you to teach English to second-language learners. A MA in TESOL degree program will prepare you for this certification. The in-person program allows you to gain firsthand experience working in classrooms with students.
The requirements for teaching vary from country to country, although most do require a college degree for English teaching jobs. You should have at least a general idea of where you want to teach so you can research the requirements and make sure you have all the necessary certifications and experience. There may also be different requirements by school, and some will want you to have several years of previous teaching experience or equivalent practical experience working with non-native English speakers. Teaching in international schools or private language schools may have more rigorous qualifications than teaching in a local public school.
Decide Where You Want to Go
Much of what you can expect to get out of your teaching experience will depend on where in the world you want to go. As you consider where you'd like to teach, consider the following factors:
Climate: Are you a warm-weather person? If so, then teaching somewhere like South America may appeal to you, where the weather is generally warm year-round. If you want to experience multiple seasons, consider somewhere like South Korea, where the weather ranges from about 20 degrees F in the winter to 85 degrees F in the summertime.
Ability to Travel on Holidays: If it's important to you to have the ability to travel to other countries on weekends or school holidays, choose a region of the world where inter-country travel is easily accessible. Many European countries are easily connected via train, and you can see another country on a quick weekend trip. Spain is one Western European country where there is a high demand for English teachers. If you're more interested in Eastern Europe, consider Czech Republic, Hungary, or Poland.
Proximity to Home: If you think you'll want to take some trips back home while living abroad, consider how far you're willing to travel. It will be much easier (and cheaper) for U.S. citizens to travel back home from countries like Mexico or Venezuela than from countries across the world like Saudi Arabia or Japan.
Standard of Living: There's a wide range in the standard of living in countries across the world, and you should consider where you'll be comfortable living and what amenities are "must haves" on your list. If you choose to work in an impoverished country, you'll have less access to things like shopping centers, modern technology (internet availability can be hard to come by in some regions of the world), and even things that Americans sometimes consider basic necessities, like air conditioning. If these things are important to you, consider teaching in a developed country (or more developed cities and regions of a country) like China.
Cost of Living: Finally, you should consider whether you're willing to pay higher prices for food, housing, transportation, etc., to live in a particular place. This will affect not only the country you decide to teach in but likely whether you can afford to live in an urban city or a rural area. For example, if you choose to work in China, living in Hong Kong will be much more expensive than living and working in a small rural town.
Save Money and Prepare For Your Move
As you go through your certification courses, you'll also want to prepare for a long-term move away from home. If you own a home, this might mean selling your home or renting it out to someone. If you rent an apartment, take into consideration when your lease ends.
You'll also need to make some decisions about what you want to do with your belongings. If you own a vehicle, will you sell it? Loan it to a friend or family member? Put it in storage somewhere? The same goes for your furniture and other belongings. Many countries across the world take a much more minimalist approach to living, and you may find that it doesn't make sense to take everything with you.
Most graduate students continue to work in some capacity while they pursue their degree, so you should budget for some money out of each paycheck to cover moving expenses. You'll need money for your plane ticket, any required vaccinations and visas for entry requirements, and initial living expenses while you establish yourself in your new position.
Learn About The Culture
It's always a good idea to take some time and learn about the culture where you'll be working. You don't need to be fluent in the country's native language, but learning a few key phrases is helpful. Familiarize yourself with the local customs, traditions, and history of the English learners you'll be working with.
Which countries have a high demand for English teachers?
Asia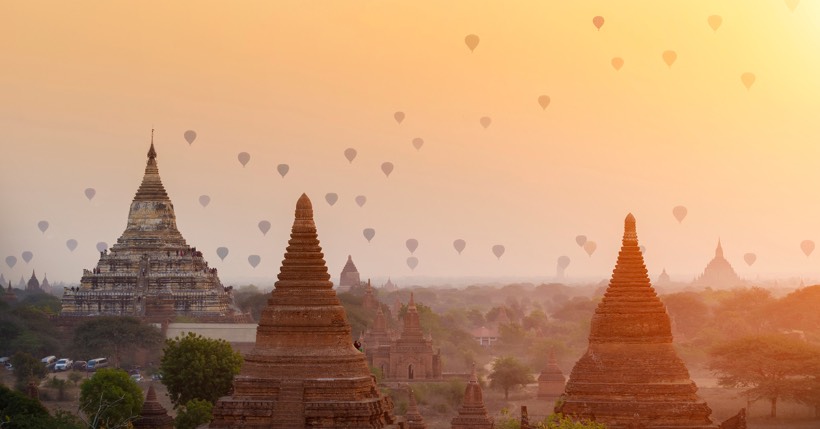 Asian countries with a high demand for English teachers include:
Taiwan
Thailand
China
South Korea
Vietnam
Latin America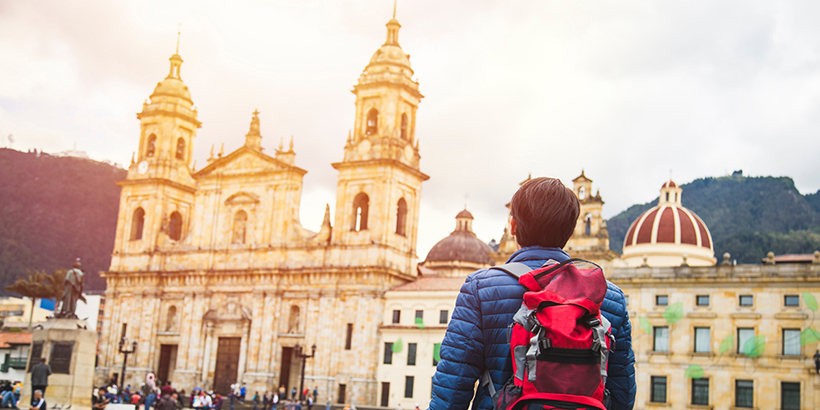 Latin American countries with a high demand for English teachers include:
Mexico
Argentina
Costa Rica
Peru
Guatemala
Europe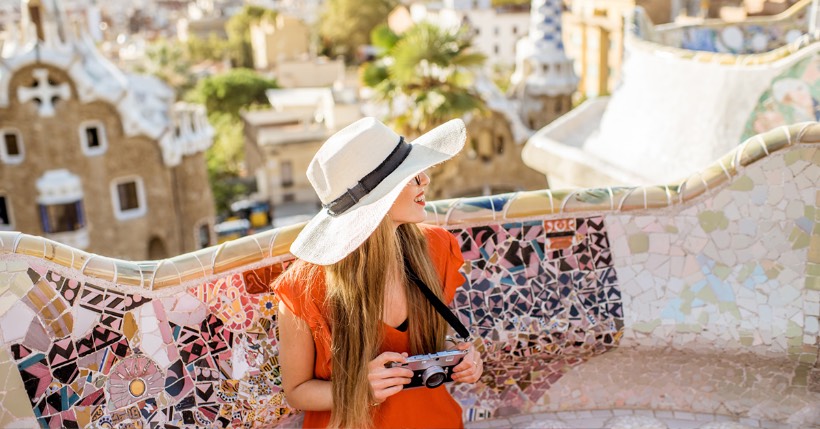 European countries with a high demand for English teachers include:
Spain
Czech Republic
Italy
France
Portugal
FAQs About TESOL
Where can you make the most money teaching English abroad?
Countries in the Middle East and Asia typically offer the highest-paying jobs for English language teaching. In South Korea, for example, the average monthly salary is $1,700-$2,650 USD, while the average cost of living is $900-$1,000 USD per month.
How long does it take to get ESL qualified?
You can receive a Master of Arts in Teaching English to Speakers of Other Languages (TESOL) from Pepperdine University in just 11 months
Do I have to speak a foreign language to teach ESL?
No, in most cases, you are not required to speak a foreign language in order to teach ESL, although some basic knowledge of the native language may be helpful.
Am I too young/old to teach ESL?
While it's common for young college graduates to spend time teaching ESL, it can be a very rewarding career for anyone! While there are no minimum age requirements, you will need to complete your certification program and have the ability to move abroad, so you will likely need to be over the age of 18.
Earn A Master's in TESOL from Pepperdine University
If you have the travel bug AND a love for teaching, a career path as an English Language Teacher might be a great fit for you! Pepperdine University's MA in TESOL program is one of the top-ranked TESOL programs in the country, and the only program with specialization options. Check out our program overview for more details on core courses and program requirements.