Explore Lucrative ESL Teaching Jobs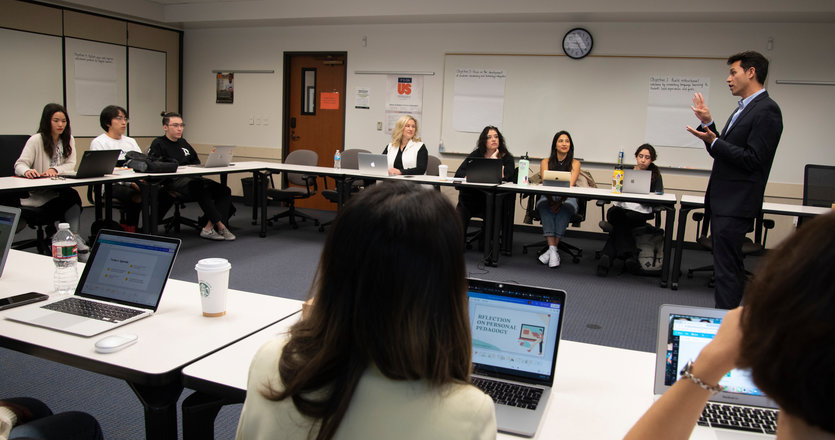 A career in ESL (English as a Second Language) teaching can be rewarding and impactful. This field offers you the chance to make a positive difference in students' lives. Whether you're considering local opportunities or dream of teaching abroad, the world of ESL teaching is vast and varied.
We'll walk you through everything you need to know about ESL teaching jobs, from the qualifications needed to where you can find these roles. In addition, we'll explain how Pepperdine University's MA in TESOL might be your passport to a rewarding teaching profession.
What is ESL?
ESL stands for English as a Second Language and is a field that focuses on teaching English to people who speak a foreign language. From international students in elementary school to adults, ESL encompasses a wide range of learners. The demand for English teachers is on the rise in the United States and internationally.
Degree Requirements to Teach ESL
A bachelor's degree is typically required in order to become an English teacher. However, a TEFL certification or other teaching qualification can help you get your foot in the door. If you want to pursue specialized roles or chances with higher compensation, you might consider an advanced degree.
A MA in TESOL can give you the skills you need to stand out. This curriculum will provide you with an understanding of teaching English as a second language. The program will expand your knowledge of language structure, language acquisition theories, and cutting-edge pedagogical practices.
But it's not just about theory; these programs often include a practical component where you'll get hands-on teaching experience in diverse settings. Clinical practicum placements, often a highlight, enable you to apply classroom learning to real-world scenarios, helping you become proficient in creating lesson plans, managing a classroom, and adapting teaching methods for different learner needs.
Types of ESL Teaching Jobs
When it comes to ESL teaching, the job opportunities are as varied as they are rewarding. Whether you see yourself in a middle school classroom in South Korea or a school principal in a private language school, there's likely a perfect fit for you.
Elementary Teacher at a Public Schools
Public schools are one of the most common venues for ESL teaching. Here, you'll mainly focus on helping elementary or middle school students adapt to an English-speaking environment. The goal is not just language acquisition but also helping kids integrate socially and culturally.
Schools often offer specialized ESL programs or "pull-out" sessions where students receive intensive language instruction. And since this is a public service, expect to have benefits like job stability and health insurance.
Teacher or Assistant Teacher at a Private Language Academy
A private language academy is a specialized school focused on teaching foreign languages. Unlike traditional educational institutions where language courses might be part of a broader curriculum, a private language academy centers solely on language education. The goal is usually to enhance communicative competence in the language being studied. Courses are often designed to supplement formal education or to build upon existing language skills.
Online Tutor
The world of online tutoring has exploded in the post-COVID years, and ESL is no exception. As an online tutor, you set your own hours and work from wherever you please. The student demographic is diverse. Student Ages range from kids to adults. This is also an excellent way to break into the international market without leaving your home.
Corporate Training
Many global companies are on the hunt for ESL experts to train their workforce. These jobs can be both domestic and international, and they often involve teaching employees specialized vocabulary and communication skills pertinent to the industry. These roles usually offer higher pay and could come with additional perks like travel opportunities.
ESL Teaching Jobs in the United States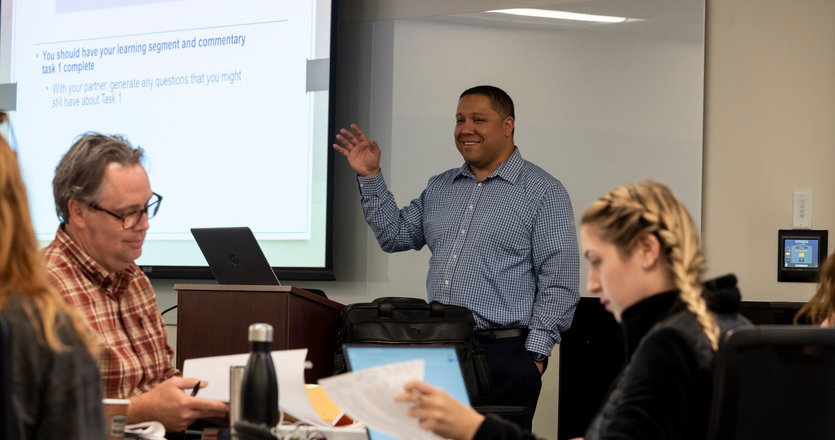 The United States offers a robust job market for ESL educators, with roles in settings ranging from K-12 public schools to higher education and beyond.
Public Schools in Multicultural Cities
In multicultural urban areas across the U.S., the role of an ESL teacher is pivotal. The population in these cities often includes a significant number of non-English speakers, making the need for ESL education substantial. As an ESL teacher in a public school, you're not just a language instructor but also a cultural mediator. Your role involves helping students adapt to the academic and social landscapes of their new environment. Public schools typically offer job stability, benefits packages, and opportunities for professional development.
Community Colleges and Adult Education Centers
Beyond the K-12 sphere, ESL teachers are increasingly in demand at community colleges and adult education centers. These settings usually attract immigrants and refugees, and are looking to improve their English language skills. Here, you'll often find smaller class sizes and more freedom in curriculum design. The focus shifts towards functional language skills that adults can apply in everyday situations, like job interviews or daily communication.
Freelance Tutoring
If a traditional teaching environment isn't your style, freelance tutoring offers a lot of flexibility. This path allows you to be your own boss, set your own hours, and even define your rates. Tutoring can range from helping individual students with academic English to aiding adults in professional English. While this option offers the ultimate in flexibility, keep in mind that it also comes with responsibilities like self-marketing and tax management.
ESL Teaching Jobs Abroad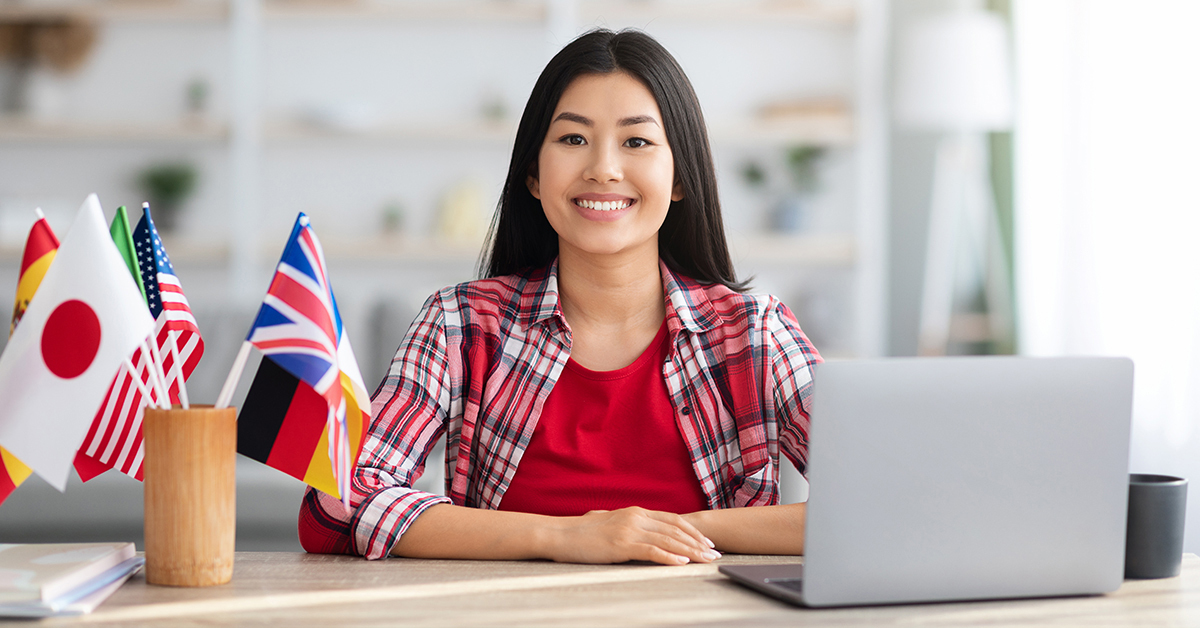 If you're yearning to combine your passion for teaching with the thrill of travel, teaching ESL abroad is a compelling option. Countries around the globe are on the lookout for qualified ESL instructors, and many offer attractive compensation packages to lure the best talent. Below, we'll explore some popular international destinations and what you can expect while teaching there.
South Korea
South Korea has become a hotspot for ESL teachers in recent years. Most jobs are in private language schools or public schools. The country offers competitive salaries, often with added benefits like housing allowances or even free accommodation. Plus, South Korea has a rich cultural heritage and is known for its excellent food, providing a full experience beyond the classroom.
Japan
Japan's well-established English teaching programs offer structured opportunities for ESL teachers. You could teach in a public school or a private language institute. Japan offers respectable salaries, and while the cost of living can be high in cities like Tokyo, smaller towns are more affordable. Teaching in Japan also gives you a front-row seat to a culture steeped in tradition, yet remarkably forward-thinking.
The Middle East
Countries like the United Arab Emirates, Qatar, and Saudi Arabia offer lucrative packages for ESL teachers. Many times these packages are often tax-free. These roles usually require a higher level of qualification, like a master's degree or extensive teaching experience. The perks can be incredible, from top-notch healthcare to travel allowances. However, it's essential to consider the significant cultural differences and legal frameworks you'll encounter.
Other Locations
While South Korea, Japan, and the Middle East are commonly cited destinations, other countries like Costa Rica, China, Vietnam, and various European nations also have a robust demand for ESL teachers. These locations might offer lower salaries but often come with a lower cost of living, enabling you to explore new cultures without breaking the bank.
How to Find an ESL Teaching Job
There are several ways to find ESL teaching jobs, both in the U.S. and abroad. Let's review some strategies that can help you increase your chances.
Specialized ESL Job Boards and Forums
Instead of sticking solely to general job boards like Indeed or LinkedIn, try specialized ESL job boards. Websites like TEFL.com, and Dave's ESL Cafe are focused entirely on ESL teaching positions, giving you access to opportunities you might not find elsewhere. The forums on these sites can also provide insider tips on what to expect from different employers or regions.
Networking
Don't underestimate the power of a strong professional network. Connections can often provide leads that you won't find on public job boards. Make use of alumni networks, particularly if you graduated from an educational program that specializes in TESOL or a related field. Don't hesitate to reach out to former classmates, professors, or practicum supervisors who might have valuable insights or job leads.
Professional Associations
Becoming a member of a professional association in the TESOL field can also boost your job prospects. Associations often have their own job listings, exclusive to members, and provide opportunities for continued professional development. Popular options include TESOL International Association and IATEFL (International Association of Teachers of English as a Foreign Language).
Social Media and Online Communities
Sites like LinkedIn can also be helpful, but you should consider joining ESL-focused groups where opportunities are frequently shared. Platforms like Reddit or specialized Facebook groups can also be useful for job hunting and networking.
Recruitment Agencies
Some people prefer to work with recruitment agencies specialized in ESL teaching positions. These agencies typically have partnerships with schools and educational institutes and can handle a lot of the legwork for you. However, be sure to do your research and ensure the agency is reputable before diving in.
Other Career Opportunities With a TESOL Degree
A TESOL degree offers more than just a ticket to an ESL teaching job; it opens doors to a variety of career opportunities. If you're considering diversifying your professional journey, you'll be pleased to know that a TESOL degree equips you with a skill set that's applicable in multiple domains.
Curriculum Development
If you're skilled at creating educational content, curriculum development could be a natural fit. In this role, you'd be responsible for designing effective ESL teaching programs. This could involve everything from selecting textbooks to crafting lesson plans and evaluating educational materials. Your insights as a TESOL graduate can help make ESL curricula more effective and engaging for students of different ages and cultural backgrounds.
Educational Consultancy
Consulting roles are another avenue where your expertise in TESOL can shine. Educational consultants often work with schools, government agencies, or educational tech companies, offering advice on how to improve ESL programs. This could range from teacher training to integrating technology in the classroom. Consultancy work usually involves problem-solving, analytical skills, and a good understanding of educational best practices.
Further Academic Pursuits
If research or academic work interests you, a TESOL degree is an excellent stepping stone for higher educational pursuits like doctoral studies. Academic roles allow you to explore the theoretical underpinnings of language acquisition, often leading to published research and thought leadership in the field. Academia can also offer opportunities for international collaborations and participation in global conferences.
Language Assessment and Testing
Language assessment roles focus on developing and administering language proficiency tests. These tests are crucial in various settings, including immigration, academia, and the workplace. Your understanding of language structure, pedagogy, and second language acquisition would be invaluable in crafting assessments that are both fair and effective.
Non-Profit and Humanitarian Work
If you're driven by a desire to make a social impact, consider roles in non-profit organizations focused on language and literacy. Your TESOL background could help you create effective programs for marginalized communities, refugees, or even adults looking to improve their language skills for better employment opportunities.
Get Your TESOL Degree at Pepperdine University
The field of ESL teaching is rewarding, offering a multitude of opportunities to make a meaningful impact on students' lives. Whether you choose to teach in public schools in the U.S., teach abroad, or leverage your skills in other educational roles, a TESOL degree provides the foundational knowledge and practical experience to excel.
Pepperdine University's top-ranked MA in TESOL program equips you with the skills, expertise, and real-world experience to thrive in this diverse field. Designed to be completed in just 11 months, this intensive program offers a balanced blend of theoretical learning and practical teaching experience, setting you up for success in whatever avenue you choose to pursue. With a TESOL degree from Pepperdine, the world is not just a place for you to explore, but also a classroom for you to enrich.