Can I Teach English Abroad Without Knowing a Foreign Language
Can you teach English abroad without knowing a foreign language? Do you have to speak another language to teach English abroad? Many people are interested in teaching English in a foreign country but are concerned about not speaking the native language where they want to teach. The good news is, you do not have to know a foreign language in order to get an English teaching job in another country. In fact, the vast majority of English teachers abroad don't fluently speak the native language where they choose to teach.
So how does that work? How do you communicate with your students when you don't speak their language? How do you get by in your day-to-day activities living in another country without speaking the language?
You may be surprised to find out that it's easier than you think. In fact, 20% of the world's population can communicate in English and it is the primary working and learning language of millions of people across the world. And even if your students don't speak English, that's okay! That's what you are there to teach them! Much of the communication process is non-verbal, and you'll find that you'll connect with your students in other ways as you get to know them.
We'll cover some tips on how to teach English abroad if you don't speak a foreign language and give you a step-by-step guide for securing your first job in English language teaching.
How to Teach English Abroad if You Don't Speak a Foreign Language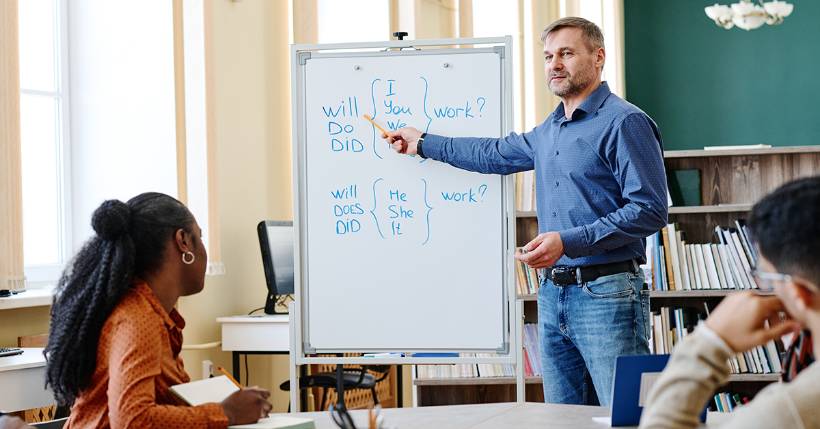 There are a few things you'll need to do in order to prepare to teach English abroad, starting with making sure you have the right education and certifications to be well-prepared for a job teaching internationally. You'll also need to ensure you meet the entry requirements for the country where you plan to teach.
Here are some things you should do in order to prepare to teach English abroad.
1. Get the Right Education and Certifications
Most programs will require that you have a college degree or a teaching license in order to teach abroad. While you don't necessarily have to have a degree in education, having a degree in a related field or experience working with English learners may put you above other candidates in the hiring process. You can get all the required education and certifications right here in the U.S.
In order to teach English to non-native speakers, you must earn a Teachers of English to Speakers of Other Languages (TESOL) certification, which gives you the credentials to teach English to second-language learners. A Master's in Teaching English to Speakers of Other Languages will not only prepare you for the certification, but will also give you the expertise in second language acquisition, pedagogy, and a deep understanding of the complex relationship between language and culture that you will need in order to be successful living and working in a foreign country.
English teaching requirements vary from country to country, although most will require a college degree, and some will require previous teaching experience. Once you know where you want to teach, you can research the specific requirements to make sure you have everything you need to be eligible for an English teaching job.
Here are some of the requirements you may need in order to teach English abroad:
a bachelor's degree
a TESOL certificate (always required)
an advanced degree, like a MA in TESOL
prior teaching experience
a valid passport and work visa
Within the country you choose, there may be different requirements based on where you teach. International schools or private language schools may have different requirements than if you want to teach English language learners in a public school.
2. Ace the Interview Process
Once you have the right education and certifications, you'll need to interview and get hired. There is a high demand for qualified English speakers to teach abroad, and your interview will most likely be conducted in English. You won't need to worry about learning another language in order to interview, and you can turn in all your credentials (including references, cover letters, and resumes) in English, too.
If you aren't required to conduct an in-person interview, you'll likely do your interview via phone or video chat. Just like any other job interview, you would do remotely; you should be well-prepared and present yourself professionally as you would if you were meeting with the hiring manager in person. Dress appropriately, speak clearly and confidently, and be prepared to answer questions about your experience, your desire to teach abroad, and your qualifications.
If your first interview doesn't seem like a great fit, that's okay. You may choose to interview with several different schools in several different countries until you find the right fit. Remember, you'll be moving far away from loved ones and immersing yourself in a new way of life, so you should make sure you find the country and the job that feels right to you.
Keep in mind that the process between the interview and actually getting hired and starting your new job may be lengthy. You'll need plenty of time to complete the paperwork and prepare for your move. You should be prepared for the process to take several months.
3. Prepare to Move to Another Country
Now that you've secured a position, you'll need to take some time to prepare for your move. Here are some things to remember:
Save money. Ideally, you should start saving money for your move a year or more in advance. While you should never have to pay to teach somewhere, you will need funds to cover your certification fees, travel, initial living expenses until you start getting paid, documentation fees, and immunization fees. It's always good to have an emergency fund in place, too.
Research passport and visa requirements. You'll need a valid passport in order to travel internationally, and you'll also likely need a work visa. Entry requirements vary widely between countries, so be sure to research the specific requirements for the country where you'll be traveling. The U.S. Department of State has a number of resources on travel and moving abroad, and all the documentation will be in English.
Get the recommended immunizations. Depending on your destination country, you may be required to have certain immunizations to enter the country. If you are traveling to Central America, it is recommended to get hepatitis A, hepatitis B, typhoid, cholera, yellow fever, and rabies immunizations. African countries, Asian countries, and countries in the Middle East may also have other recommendations like polio, meningitis, or anthrax.
Gain some basic language skills. You don't need to be fluent in another language, but it does help to have some basic language skills in order to start acclimating to the culture. Subscribe to a language app or online program like Duolingo to start practicing some basic words and phrases. If you want to feel extra confident in your language skills, you could even schedule some private lessons while you're still at home.
4. Start Your New Teaching Career
Once you have all your ducks in a row, it's time to move and start your new teaching career as an English Language Teacher! Now comes all the fun parts, like putting together your lesson plans, preparing your classroom, meeting your new colleagues, and getting acclimated to your new community. The process may seem overwhelming at first, and culture shock can be a real thing, but you can lean on your colleagues and other expats from English-speaking countries for support. Facebook groups are a great place to meet others who are living abroad in your destination country.
Remember that a new language is best learned through immersion, so you AND your students will benefit from diving right into English lessons. They'll pick up on the language more quickly, and you may even pick up some new language skills from them!
Benefits of a Master's in Teaching English to Speakers of Other Languages (MA in TESOL)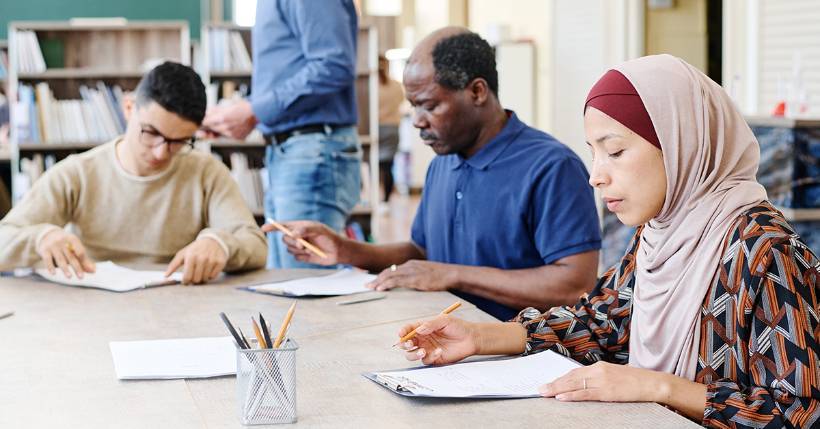 While you aren't required to get a master's degree in order to obtain your TESOL certification, there are some serious benefits to getting an advanced university degree alongside your certification.
A MA in TESOL from Pepperdine University prepares you for international work experience in many ways beyond just getting your TESOL certification.
A Master's in TESOL offers rigorous coursework and clinical practicum placements where you will gain real-world experience teaching in multicultural and multilingual learning environments.
The courses are carefully and systematically aligned with the Council for the Accreditation of Educator Preparation and TESOL International Standards.
You can earn credit towards your choice of multiple doctoral programs.
You will gain hands-on experience teaching in placements that align with your career goals, whether you want to be an English teacher in a public school or international school, or even teach English Language Learners (ELL) in public or private schools here in the United States.
Enroll in a 1-Year Master's Program at Pepperdine University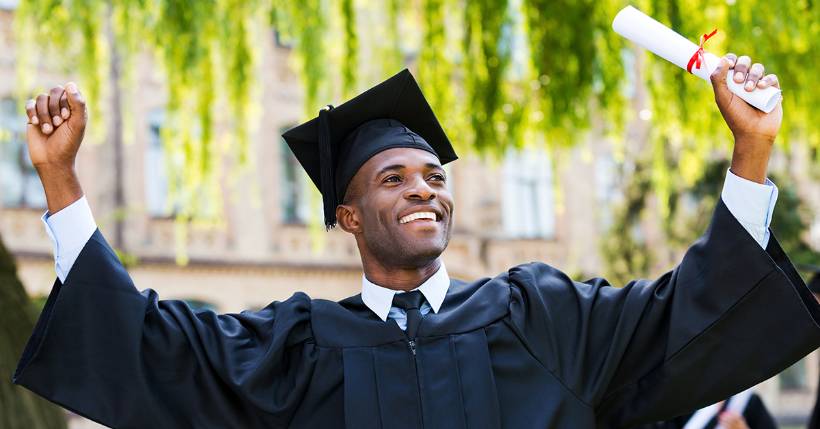 If you have a love for travel and adventure and are passionate about teaching English language skills to non-native speakers, a Master's in Teaching English to Speakers of Other Languages is a great degree program that will prepare you to teach English as an additional language from preschool through university, both in the United States and abroad, or to pursue doctoral studies.
The MA in TESOL program at Pepperdine University is an 11-month program that can be customized to specialize in one of four pathways: Organizational Leadership and Learning; Leadership in Pre-K to 12 Education; Learning Design and Technology; or Higher Education.
If you're ready to take the next step towards your dream career, start earning your degree at one of the highest-ranked universities in the US. Learn more about the MA in TESOL program here.