8 Benefits of a Master's Degree in Teaching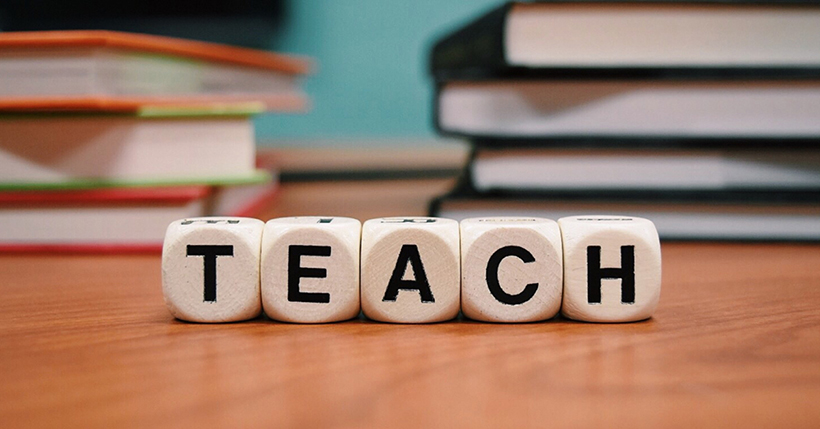 If you work in education, you know the importance of lifelong learning, both for personal growth as well professional opportunities. A master's degree in teaching can help you improve your teaching skills and open doors to better employment opportunities. But the benefits don't stop there, there are plenty of reasons a master's in teaching is worth it!
Here are 8 benefits of getting a master's degree in teaching:
Improve Your Teaching Skills
Keep Up With Advances in Education
Focus on a Specialty
Stand Out From Your Peers
Take on a Leadership Role
Make More Money
Keep Up With Licensing Requirements
Take Advantage of Tuition Reimbursement Opportunities
What is an MAT?
A Master of Arts in Teaching (MAT) is an advanced degree that explores theories and practices of education that go beyond what students learn in an undergraduate education program. You'll study topics like educational theories and foundations, instructional design, evaluation and assessment, and teaching methods for both single and multiple subjects. You'll have the opportunity to get hands-on experience in student teaching in classrooms, and you can choose to earn either a multiple or single-subject teaching credential along with your degree.
For students who already have a bachelor's degree in elementary education or a related field, a master's in teaching is a great way to further your education and enhance your teaching career. If your bachelor's degree is in an unrelated field and you're looking to transition into teaching, a Master's in Teaching is the perfect way to get the credentials you need to get your initial teaching license and become a classroom teacher.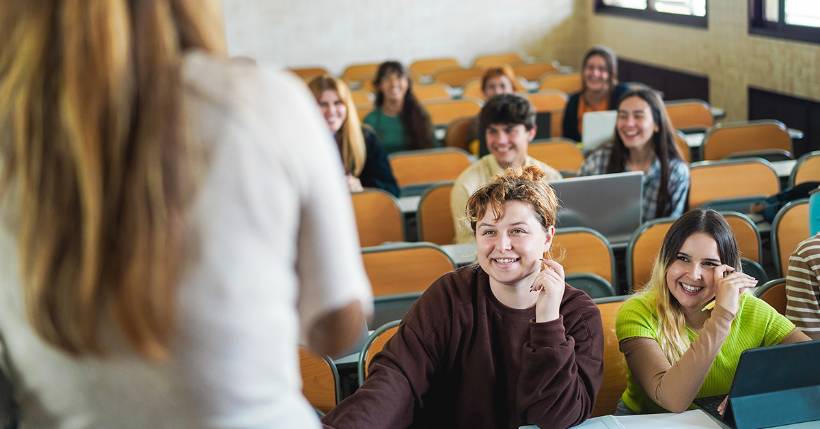 What Are the Benefits of Earning a MAT?
The benefits of getting a Master's in Teaching are many. In addition to the obvious benefit of improving your teaching skills, an advanced teaching degree gives you the opportunity to expand your career in a number of different ways. Whether you want to improve your classroom management skills, dive deeper into the student learning process, focus on a specialty, or move into a leadership position, a graduate degree in education can help you get there!
Here are 8 benefits of a MAT:
1. Improve Your Teaching Skills
Especially if you've never taught in a classroom setting before, a master's in teaching program will help prepare you to effectively meet the needs of your students. You'll get practical experience working in K-12 education settings under a licensed teacher, and you'll learn what it takes to be an effective educator.
2. Keep Up With Advances in Education
The landscape of education is constantly changing, from new technology to advanced research around the student learning process. An MAT program will dive into contemporary issues in education and allow you to examine how they affect students, teachers, parents, and community members.
3. Focus on a Specialty
If your undergraduate degree was in elementary education, you probably had a fairly general overview of specific subjects or of specialty areas like special education. If your career goals include moving into secondary education or teaching a different grade level, a MAT program gives you the option to focus on either a single-subject or multiple-subject concentration.
You may also choose to focus on a specific concentration such as special education or teaching English language learners. Having an in-depth knowledge of these subjects will not only improve your ability to effectively teach these learners within the classroom setting but will also give you the opportunity to take on a specialized role outside of the classroom if you choose.
4. Stand Out From Your Peers
Not all educators will pursue a master's degree and choosing to do so will show your employer or potential employer that you have the desire to continue learning, hone your leadership skills, and meet your own personal educational goals. If you're a new teacher applying for your first teaching position, this can make you stand out from other teacher candidates. If you're an experienced teacher looking to advance your career, it will show your employer that you're serious about putting in the work to get where you want to be in your career.
5. Take on a Leadership Role
Many people who pursue a master's degree have a goal of moving into an educational leadership role. Whether you want to pursue a role as a master teacher or as a school administrator, a MAT will give you the knowledge you need to lead others and make informed decisions about student achievement.
A Master's in Teaching offers the opportunity to explore many different leadership roles in education, including:
School Principal
Assistant Principal
Dean of Students
Dean of Instruction
Master teacher or grade-level head
Most leadership roles in the field of education offer higher salaries than classroom teaching positions. This makes a Master's in Teaching a degree that is worth the financial commitment, as it will likely pay off in the end.
6. Make More Money
Most teaching salaries are defined by salary schedule that considers both years of experience and level of education. Teachers who pursue a graduate degree are often bumped up to a higher tier on the salary schedule. The average salary of a teacher who holds a master's degree is around $59,000, whereas the average salary of a teacher who holds only a bachelor's degree is around $53,000. That bump in salary, over the lifetime of your career, can more than pay for the cost of your education.
7. Keep Up With Licensing Requirements
In order to keep a current teaching license, most states require teachers to engage in some sort of continuing education or professional development each year. These credits can be earned by attending seminars or teaching workshops, or by getting an advanced degree such as a master's degree. Your coursework during your degree program may count towards the credits you need in order to keep your license current.
8. Take Advantage of Tuition Reimbursement Opportunities
Many public school districts offer tuition reimbursement opportunities for teachers who pursue an advanced education degree. If you are already working as a public school teacher, find out if your district offers any tuition reimbursement for graduate programs. You may be required to stay with your current district for a certain period of time after you obtain your degree, but for many people, this is an excellent way to further your education without going into student loan debt.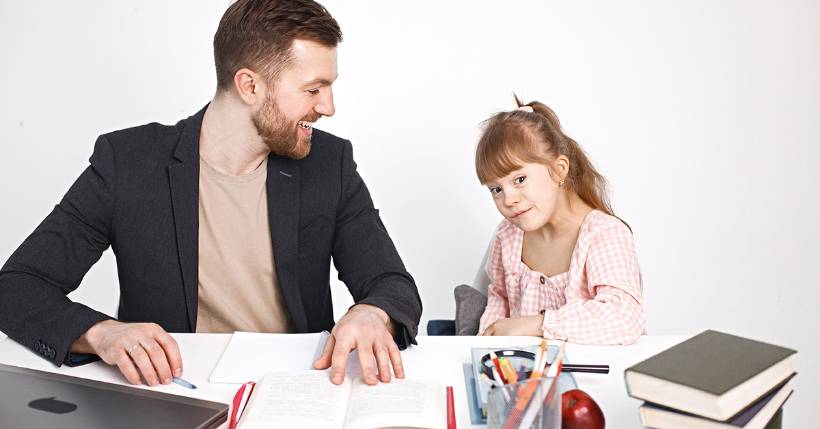 Career Opportunities for Professionals With a Master's In Teaching
A Master's in Teaching opens so many opportunities to advance your career, whether you want to work in curriculum design, education technology, special education, or educational leadership. Many of these roles require additional knowledge beyond what you get in an undergraduate program.
Here are some career options that you might consider after receiving a MAT.
Special Education Teacher: Special education teachers work with students with disabilities, both in the general classroom setting and in self-contained classrooms. They help develop IEPs, provide learning accommodations for students, evaluate student progress, and communicate with parents about their child's school performance.
Literacy Coach: Literacy coaches help students strengthen their reading skills, especially in early grades. Literacy coaches in elementary education may help teachers enhance their teaching skills in the classroom, or they may work in small groups with children who need extra help in reading.
Technology Specialist: A technology specialist may coordinate all of the technology programs at a school or district level, including online programs for student learning and testing. They may also teach technology classes to students.
Curriculum Specialist: A curriculum specialist is responsible for evaluating the learning programs that teachers use. They may be tasked with staying up-to-date on new curriculum opportunities or adjusting current curricula to meet the ever-changing needs of learners to ensure that their educational experience is aligned with the newest learning standards.
Instructional Coordinator: An instructional coordinator shares similar roles to that of a curriculum specialist, focusing on developing and implementing curricula and teaching standards for a school or district. They may spend more time evaluating programs than a curriculum specialist, though, and making decisions on changes to the curriculum.
Dean of Instruction: A dean of instruction works with students, teachers, and parents to ensure that students are meeting the expected educational outcomes. They may create school-wide academic achievement goals, provide coaching to teachers, and help motivate students to reach their own individual academic goals.
Dean of Students: A dean of students focuses more on the cultural side of the school, focusing more on discipline, attendance, school events, and parent involvement. They may be responsible for tracking goals related to student attendance or discipline instances and implementing incentives to help reach those goals. They usually have strong connections with family and community members, too.
School Principal: Some school principals choose to get a degree in educational leadership, but a MAT is another path to becoming a school administrator, too. School principals are responsible for managing and overseeing all aspects of how a school functions, including finances, hiring staff and coordinating with district administrators.
Education Consultant: Education consultants are typically contracted by schools or school districts to help with specific projects, such as advising teachers and leaders on strategies to improve student outcomes.
Is a Master of Arts in Teaching and a Master of Education the Same Thing?
An MAT and MEd may seem like similar programs at first, but they focus on different aspects of education. A MAT focuses mostly on the different aspects of teaching, whether in the general sense of classroom management and learning techniques, or in specialized subjects such as history, math, or special education. An MEd, however, is broader in scope. While it does focus on teaching, it also covers things like curriculum development, education technology, leadership, and policy studies.
Earn Your MAT from Pepperdine University With a 1-Year Master's Program
If you are looking to change the lives of students while continuing to advance your career in education, consider a Master of Arts in Teaching from Pepperdine University's Graduate School of Education and Psychology. This 1-year master's program can be completed in a hybrid format with partial in-person instruction and partial online courses and offers more than 200 student teaching sites where students can get quality teaching experience from highly-qualified educators.
To find out more about this 1-year master's program with a 100% graduate employment rate, attend an info session or click here to apply.