5 Ways to Fast-Track Your Teaching Career
Teaching is one of the most rewarding professions in the world. Many people choose to teach not only because the education field offers a number of opportunities for professional growth and advancement, but also because teaching gives them a deep sense of personal satisfaction as they watch their students learn and grow.
Depending on what you choose to teach and where you live, the requirements for teaching credentials can vary greatly. If you are considering a career in teaching—either in public schools, private schools, or secondary education—there are a few things you can do to fast-track your teaching career and get into a classroom quickly.
Here are 5 ways to fast-track your teaching career:
Enroll in a 1-year master's program.
Use your existing degree for a single-subject teaching degree.
Get a school district internship.
Teach at a private school while you obtain a Master's in Teaching.
Use scholarship funds to pay for your education.

1. Enroll in a 1 Year Master's Program
Most educational institutions require you to have a minimum of a bachelor's degree to be a classroom teacher, as well as the proper teaching credentials and licenses. If you already have a bachelor's degree in a subject other than education, enrolling in a one-year master's degree program will allow you to gain your teaching credentials and a Master of Arts in Teaching simultaneously.
A one-year master's program is a great way to gain foundational skills through a program that combines the study of educational theories and practices with real-world experience in classrooms.
You'll learn new skills and gain hands-on experience working in schools and interacting with students. The Master of Arts in Teaching program at Pepperdine University is an 11-month program that allows you to earn your degree and your teaching credentials in less than a year. When you start with the fall semester in September, you can be teaching in a classroom by the following August!
The MAT program at Pepperdine University is a 60/40 hybrid program, with 60% of instruction happening in-person and 40% as online training.

2. Use Your Existing Degree for a Single Subject Teaching Degree
If you have a bachelor's degree in a subject that you would like to teach, you can pursue a single-subject teaching degree. For example, if you already have a degree in mathematics, you can get a single-subject teaching degree that will allow you to teach middle school or high school math classes.
A single-subject teaching degree differs from a multiple-subject teaching degree in that it only allows you to teach the subject you are certified in, so most teachers who hold a single-subject degree aren't eligible to teach at the elementary grade level.
You will still need to pass a basic skills test to demonstrate fundamental skills in reading, writing, and mathematics. You'll also need to take an additional exam to demonstrate mastery of the subject you want to teach.

3. Get a School District Internship
If you are considering a career in education you are probably already familiar with the concept of student teaching, where prospective teachers gain field experiences by working in classrooms alongside licensed teachers as part of their degree program.
But did you know that school districts also offer internships? In California, prospective teachers also have the option to enroll in a state-approved program as a school district intern. During the internship, you can serve as a salaried teacher in a classroom of your own without the requirement of an initial teaching license. You'll have an on-site mentor who will provide support and professional development, but you'll have more independence and autonomy as you earn your credentials.
In addition to receiving a full-time salary and benefits, in most cases, interns do not incur tuition costs for their training if they continue to work in the district for at least two years after completing their program. Interns are still expected to pass all the state-required exams and a background check and are expected to finish their credentials within two years.

4. Teach at a Private School While You Get a Master's in Teaching
Most private schools are not required to hire state-certified teachers. Private schools often set their own requirements for teacher candidates, usually requiring at least a bachelor's degree in any particular subject. If you are looking to jumpstart your teaching degree quickly, consider applying at a private school that does not require state certification.
Teaching at a private school is a great way to get paid experience while you continue to pursue your state credentials. The state of California allows teachers with three or more years of private school teaching experience to waive the student teaching requirement for state certification. Teachers with six or more years of private school experience are not required to complete a teacher preparation program at all, but can still obtain single-subject or multiple-subject teaching credentials.

5. Apply for Scholarships to Pay for Tuition
If you find yourself delaying your dream of becoming a teacher because you are worried about the expense of obtaining your degree, you may be surprised how many scholarship opportunities are available to offset the cost of tuition. Pepperdine University offers over $10,000 in scholarships for both new and continuing students to help pay for the cost of their tuition. Scholarships may be awarded based on academic merit, financial need, and other factors.
There are also a number of external programs that offer private scholarships outside of the typical sports or academic scholarships high school students often receive. You can search for scholarships based on your current career, your faith community, or even your hobbies. The AARP even offers tips for mid-lifers who are in need of scholarships for a career change. Applications are often available online and can be submitted quickly.
So if you're concerned about finances as a barrier to the cost of your education, apply for as many scholarships as possible!
How Alternative Certification Programs Can Facilitate Your Teaching Career
Alternative certification programs allow aspiring teachers to fast-track their education careers and get into a paid teaching position quickly. If you already have a bachelor's degree, an alternative teacher preparation program is a flexible way to earn your credential without having to go through the traditional teacher preparation process.
Whether you choose to go through a 1 year Master's program or work in a private school or district internship to gain practical experience (or you choose to do a combination), an alternative route can be a great way to enter the teaching profession.

Alternative certification programs offer a number of benefits for aspiring teachers, including:
The ability to obtain a graduate degree in less than a year (which will set you up for plenty of opportunities for advancement beyond classroom teaching)
The opportunity for salaried positions within a school district, working alongside experienced teachers who serve as mentors
Hybrid and online programs that are flexible and accommodating to busy schedules
Benefits of a Career In Education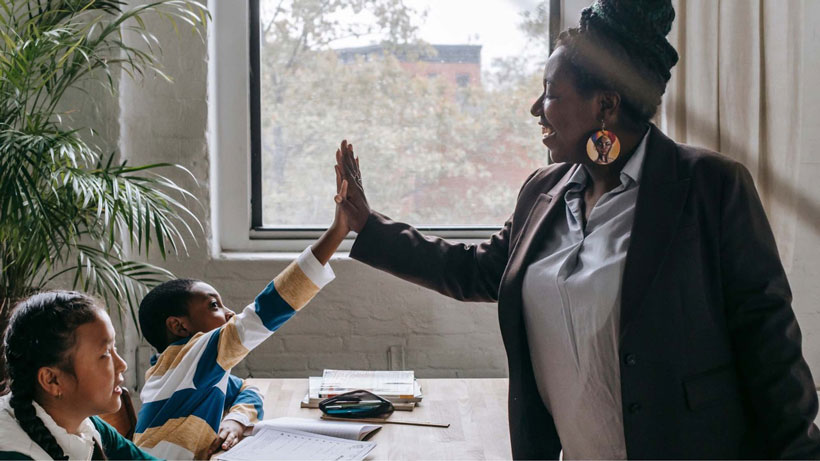 Ask a teacher what they love about their job, and you'll see their face light up as they talk about the satisfaction they get from watching their students master a tricky task or learn something new. They know it's rewarding when kids discover a passion for learning, and they feel like they've made a difference in their student's lives when they see them grow and develop.
Aside from the personal satisfaction that draws many people to the field of education, there are a number of other benefits that make teaching an exciting career option:
Flexibility - Many classroom teachers get their summers off, making this a great perk for parents with school-aged children or for people who love to take some time off to travel during the summer. But there are other ways to gain flexibility in your teaching career, too. These days there are options for online teaching, hybrid positions, part-time teaching positions, and more.
Job security - California offers teacher tenure after two consecutive years of teaching
Income potential - As you continue to earn higher education credentials and as you gain years of experience, your income potential will continue to grow. You may also have additional income opportunities if you choose to obtain additional certifications in areas like special education or educational psychology.
Opportunities for advancement - Many classroom teachers choose to advance their careers with a degree in educational leadership where they can work at the district level or in school leadership positions. With a Doctorate in Education, you can choose to work in organizational leadership, education technology, and more.
Frequently Asked Questions About Teacher Certification
Q: How long does it typically take to become a teacher in the United States?
A: Typically, it takes four years to obtain a bachelor's degree in teaching. After graduation, prospective teachers may spend additional time on student teaching experiences and licensing exams.
Q: Can I become a teacher without earning a bachelor's in education?
A: Yes. While obtaining a bachelor's degree in education is usually necessary to become a teacher, it isn't always required. Some districts offer alternative certification programs that allow students to earn credentials while working entry-level teaching positions.
Q: Do I need a master's degree to become a teacher?
A: No, you do not need a master's degree for most teaching positions in early childhood education, elementary education, or at the high school level. If you choose to teach at the college level, a master's degree or doctorate is usually required.
Q: What can I do with a MA in Teaching (MAT)?
A: In addition to classroom teaching, a MA in Teaching offers up a number of other career opportunities that you can't get with an undergraduate degree. With a MA in Teaching you have the opportunity to work as a school principal, a district administrator, or to work in positions such as curriculum development or education policy.
Q: What additional tests are required to become a teacher in California?
A: In addition to a degree or applicable field experiences, California requires candidates to pass a basic skills exam to demonstrate mastery in reading, writing, mathematics, science, social studies, and English language arts.
Additional tests may be required depending on the type of certification you are seeking.
Fast Track Your Teaching Degree in California At Pepperdine University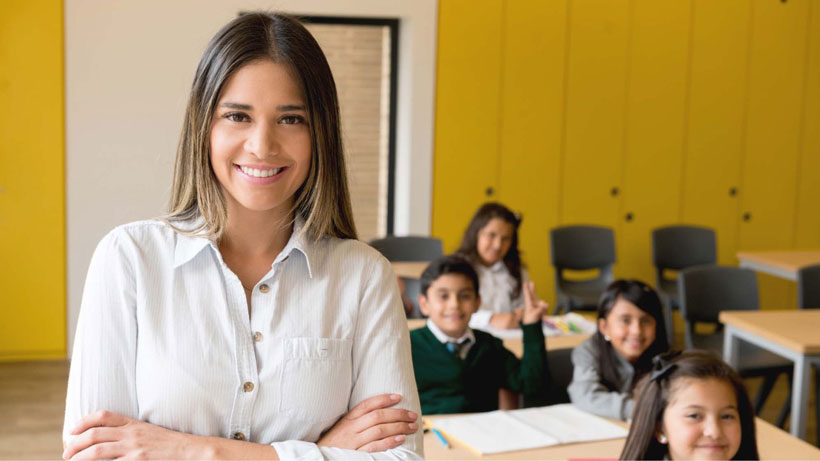 Pepperdine University offers an accelerated Master of Arts in Teaching (MAT) program that allows students to earn their degree in just 11 months. Students will have access to a comprehensive curriculum that includes learning development, instructional technology, pedagogical theory, single or multiple subject concentrations, and many specializations. With small class sizes and a 100% employment rate, a Master of Arts in Teaching from Pepperdine University is a great way to fast-track your teaching career and get into a classroom quickly. Start your application process online today!