5 Key Benefits of Completing a Master's in Higher Education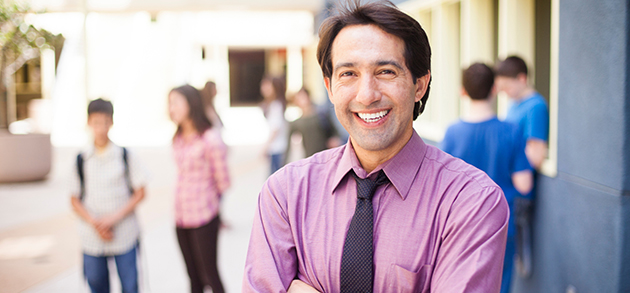 Are you looking forward to starting a new career path or simply continuing your growth trajectory in your current career? Either way, completing a master's degree in higher education can be an excellent choice for you to further your career.
A master's degree program is often considered the next step after earning a bachelor's degree. This advanced degree allows graduate students to focus their studies on a specific area of interest and receive advanced training that opens up new career possibilities.
Here are five key benefits of earning a master's degree in higher education.
Improve Your Teaching Skills
Focus on a Specialty
Provides a Wide Range of Career Opportunities
Develop Leadership Skills
Increased Salary Opportunities
#1. Improve Your Teaching Skills
The educational landscape continues to evolve with rapid advances in technology and new research on best practices for learning. Effective educators must continue their education and professional development in order to learn new skills and develop new approaches to teaching.
Whether you're planning to teach a new subject or you want to sharpen your skills in your current role, an advanced degree in education equips you with the knowledge and experience needed to teach effectively and achieve positive results for your learners.
With a Master's in Higher Education, you can gain practical experience in:
classroom leadership
education policy research
contemporary issues in education
effective teaching for student success
educational equity in diverse learning environments
new learning technology and multimedia resources
#2. Focus on a Specialty With an MS in Higher Education
Especially if your undergraduate degree is in elementary education, your initial education training was likely very broad in scope. Undergraduate degrees typically introduce students to several specialty areas but don't dive deeply into the details of each specialty. If, after several years of teaching experience, you find yourself interested in a certain specialty area, graduate school provides a great opportunity to explore this topic more thoroughly.
For example, if you're interested in working as a teacher trainer, you may choose to earn a master's degree in instructional design. You could also pursue a master's degree in special education, which would allow you to work directly with children who have disabilities.
One of the most rewarding benefits of a master's degree in education is the opportunity to focus on a specialty or concentration you're passionate about. The MS in Higher Education program at Pepperdine University offers both single and multiple subject concentrations.
If you want to stay in an instructional role but expand your career options, Pepperdine University's graduate program in education can prepare you for many roles:
K-12 teacher
English teacher
ESL teacher
Math teacher
Special Education teacher
Behavioral interventionist
Spanish teacher
Substitute teacher
Physical education
Middle school teacher
High school teacher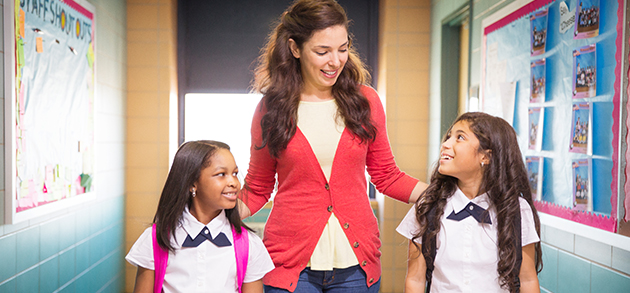 #3. Expand Your Career Options
A master's degree in higher education gives you the chance to broaden your career opportunities by providing you with a wide range of job titles outside of instructional roles, too.
In addition to instructional positions, there are other exciting career paths as a higher education professional.
Chief Academic Officer (CAO)
The chief academic officer is responsible for overseeing the development of curriculum and instruction, as well as helping faculty members understand how to use the curriculum and technology effectively. This includes supporting teaching methods such as flipped classrooms, blended learning, and online courses.
The role of a Chief Academic Officer helps to ensure that students receive the best education possible and that teachers are equipped with the tools they need to provide high-quality and relevant learning experiences.
Dean of Students
A Dean of Students oversees student support and cultural aspects of student life. The role of a dean of students varies depending on whether they are working at an elementary or middle school, high school, or higher education institution.
Elementary/middle school dean: in charge of student affairs and activities, plays a role in setting and enforcing disciplinary policies, advocates for student interests, and fosters communication between the school and parents
High school dean: act as a liaison between students, parents, and school staff, help manage student organizations, and works with college counselors to help students prepare for life after high school
College/university dean: serves as the student voice for the university, helps students acclimate to college life, works with the directors of career services and student services, coordinates student programs and on-campus activities, and oversees alumni relations
School Principal
The school principal is one of the most important people in a school because he or she sets the tone for everyone else. The principal is in charge of making sure that his or her school runs smoothly and efficiently. They must make sure that everything is running properly and that the children are safe.
In addition, the principal needs to ensure that the teaching staff is well trained, motivated, and respected. A productive principal understands the ins and out of his or her administrative team and has developed the leadership skills necessary for creating an environment that enables academic achievement.
The school principal may be responsible for:
assessing teaching methods
monitoring student outcomes and academic affairs
working with the dean of students to oversee student affairs and student development setting policies and procedures
overseeing the school budget
hiring staff
overseeing facilities
working closely with district administrators to handle legal issues
Many aspiring school principals also pursue doctoral programs after earning a master's degree.
Diversity Manager
A Diversity Manager is responsible for ensuring all students feel welcome at his/her school. This includes making sure that everyone feels safe, comfortable, and included. The Diversity Manager also ensures that all students have equal access to resources such as extracurricular activities, clubs, and athletics.
A diversity manager will work closely with faculty members, staff, and administration to create a welcoming environment where all students can thrive.
Director of Assessment and Accreditation
A director of assessment and accreditation is typically a college or university role, although there may be opportunities to work in high schools or at the district level. This person is responsible for overseeing all aspects of academic programs at schools and universities. They are tasked with ensuring students receive quality education through rigorous standards and procedures and continuous improvement in educational practices.
This position requires someone who is highly organized, detail-oriented, and able to juggle multiple tasks simultaneously. It also requires a strong understanding of how institutions operate and what it takes to maintain their accreditation.
Education Consultant
An education consultant typically serves as a teacher, coach, adviser, facilitator, trainer, mentor, and/or administrator to help schools, colleges, universities, and educational institutions develop programs, policies, and practices that promote academic achievement, personal growth, and social responsibility. They are responsible for providing guidance and assistance to educators and school leaders to ensure that the curriculum and instruction meet the needs of students. This includes identifying problems, recommending solutions, and implementing improvements. Educators hire education consultants to assist with everything from developing lesson plans to helping train teachers.
Admissions Director
The director of admissions is responsible for evaluating and defining university admissions guidelines and requirements and overseeing the entire admissions process. They help position the institution to attract top talent and assist with any issues a prospective applicant may have.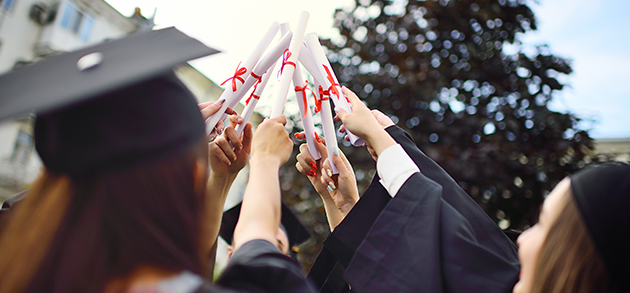 #4. Develop Leadership Skills With a Higher Education Leadership Degree
Many people who pursue a MS in Higher Education have career goals that involve leadership responsibilities. Education leaders must have strong skills in people management, data analysis, long-term planning, budget management, and other areas.
Developing these skills is an important part of setting yourself up for success as a leader in any education setting. In a MA in Higher Education program, you'll cover topics like organizational behavior, human resource development, and strategic planning.
#5. Increase Your Salary
Teacher salaries are most commonly established based on two criteria: education level and years of experience. Most districts offer a higher pay scale for teachers who hold a graduate degree. According to the National Council on Teacher Quality, a teacher at the top of the pay scale can earn up to $10,000 more with a master's degree. So even if you choose to stay in an instruction role rather than pursue a leadership position, an advanced degree can easily pay for itself and set you up for higher earning potential.
For those who choose to pursue non-instructional positions in K-12 or postsecondary education, average annual salaries have the potential to increase significantly. For example, the average annual salary of an elementary school teacher is $48,312, compared to the average annual salary of an elementary school principal, which is $82,124.
Here's a look at the national average annual salary for educational positions in K-12 and postsecondary institutions.
| Title | Average Annual Salary | Master's Degree Required? |
| --- | --- | --- |
| Elementary School Teacher | $40,183 | No |
| High School Teacher | $42,309 | No |
| Education Consultant | $47,166 | Sometimes |
| Special Education Teacher | $49,490 | No |
| College Admissions Director | $52,808 | Sometimes |
| Dean of Students | $59,787 | Sometimes |
| Elementary School Principal | $76,210 | Yes |
| High School Principal | $86,404 | Yes |
| Chief Academic Officer | $86,788 | Yes |
| Director of Assessment | $88,606 | Yes |
| School Superintendent | $129,540 | Yes |
Source: ziprecruiter.com/Salaries
Is a Master's in Higher Education Worth It?
A Master's in Higher Education from an accredited institution can open up a number of opportunities for career advancement in the field of education, and can greatly increase your salary as you gain experience and find leadership positions. Whether you intend to stay in an instructional position or plan to move into education leadership, an MS in Higher Education is a great choice.
Pepperdine University's MS in Higher Education degree programs prepare prospective students for careers as teachers, administrators, social entrepreneurs, and other professionals in the field of education. With three campus options to choose from and over 200 student teaching sites, students are sure to experience a supportive learning environment and high-quality hands-on clinical practice to prepare them for the next step in their career.
For information on admission requirements, learning outcomes, application deadlines, and more, click here or attend an information session.