5 Common Myths About Becoming a Teacher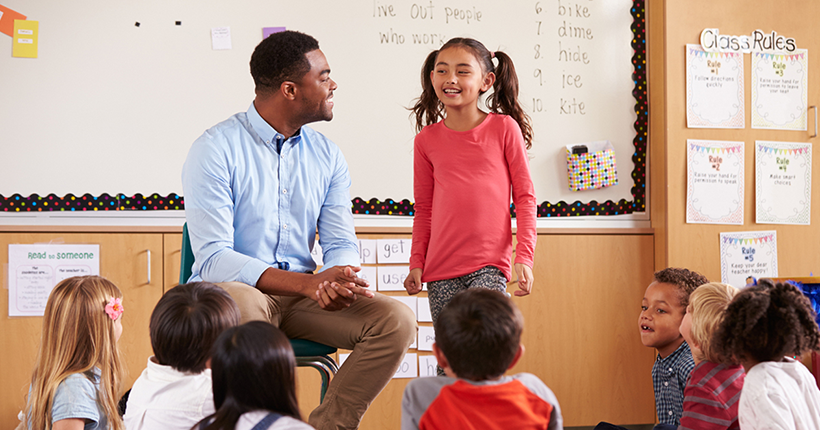 There's no doubt that working in public education can be a fulfilling and transformative journey. However, like any profession, it is often surrounded by misconceptions. As prospective students considering a Master's in Teaching graduate program, it's crucial to separate fact from fiction. We'll dive into five common myths about becoming a teacher, particularly if you're contemplating earning a master's degree in teaching.
Myth #1: Classroom Teachers Only Work From 8 to 3 and Get Summers Off
If you're pursuing an education career for the short work hours and summers off, you may want to rethink your career choice. The belief that teachers have shorter working hours compared to other professions is a widespread misconception. Yes, school hours might be from 8 am to 3 pm, but a teacher's day seldom ends when the bell rings.
Truth: Teaching is More Than a Bell-to-Bell Job
Public school teachers typically sign a contract that includes work hours before and after students arrive, as well as summer hours for professional development. After the final bell rings, teachers spend their time grading papers and evaluating student learning, planning lessons, preparing materials for the next day, attending staff meetings, and participating in professional development to improve their instructional practice. They also communicate with parents and provide additional support to students who may need extra help. Much of the work teachers do during holidays and weekends goes unnoticed. They use this time for curriculum planning, classroom decoration, or creating new learning resources.
Experienced teachers may be able to reduce the amount of time they spend working outside of the school day compared to new teachers. Experienced teachers have the advantage of years of lesson plans and professional experience to draw from, while new teachers are often starting from scratch, building their classroom environments and instructional materials.
Veteran teachers are also more familiar with the curriculum, effective teaching strategies, and classroom management techniques, which can save them planning time. In addition, experienced teachers may have already developed efficient systems for tasks like grading and parent communication.
Myth #2: Working in a Traditional Classroom Setting is Your Only Option as a Teacher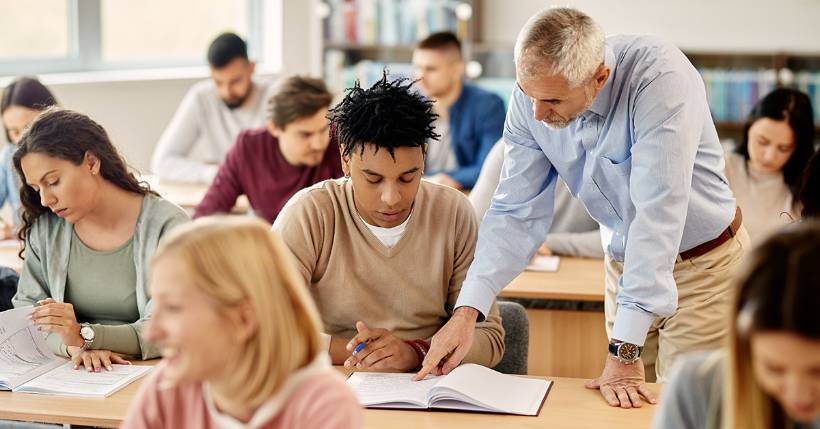 There's a prevailing myth that once you become a teacher, you're destined to spend your entire career in a traditional classroom setting. While classroom teaching is a crucial part of the education sector, the reality is that teaching skills are highly versatile and can open doors to a multitude of other roles.
Truth: Teaching Offers a Wide Range of Career Paths Beyond the Traditional Classroom
Many educators transition into roles in educational consulting, where they advise schools on improving their curriculum or teaching practices. Others might move into instructional design, creating educational materials for publishers or ed-tech companies. Some teachers become education policy analysts or researchers, using their firsthand experience in the classroom to influence broader educational strategies and policies.
Additionally, with the rise of digital learning platforms, online teaching has become a viable and increasingly popular career path. This allows teachers to reach students outside of their local geographical area and provides more flexibility in terms of scheduling and work environment.
Moreover, within schools, there are numerous roles beyond the classroom for teachers to explore, such as becoming a curriculum coordinator, a reading specialist, or moving into administrative roles.
Myth #3: Technology Will Replace Teachers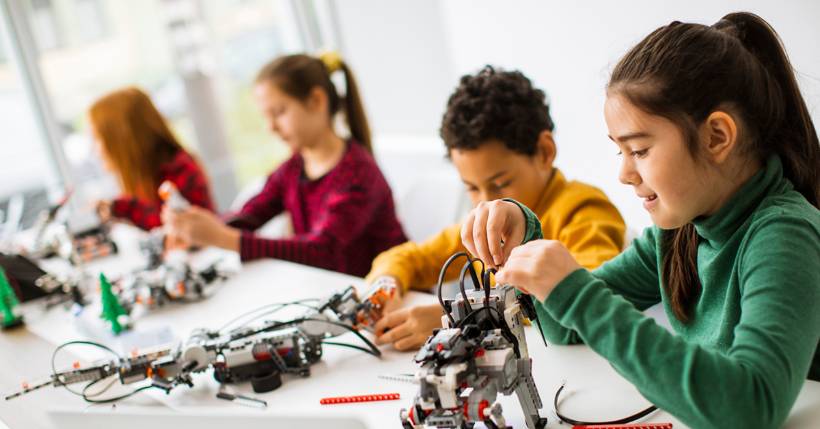 The fear that technology will replace teachers is a common concern as the pace of technological innovation accelerates, and it's not unique to the field of education. With the rapid growth of AI, machine learning, and automation, there is rising anxiety across many sectors about job displacement. In education, the development of intelligent tutoring systems, online programs, and adaptive learning software could lead some to believe that technology could replace human teachers.
This fear can also stem from a misunderstanding of a teacher's role. If teaching is perceived only as the transmission of information, it's easy to see how technology could appear to take over. However, this overlooks the complex, multifaceted nature of teaching, including fostering critical thinking, developing practical skills, facilitating social-emotional learning, and creating an inclusive learning environment.
Truth: Technology Complements, But Can't Replace, the Role of Teachers
While these fears are understandable given the rapid pace of technological change, it's essential to remember that technology is a tool that can enhance teaching and learning, not replace the critical role of teachers. The human interaction, empathy, motivation, and adaptability that teachers provide are irreplaceable and remain crucial in the education process.
Technology CAN help provide new resources, diversify teaching methods, and even facilitate learning beyond the confines of the classroom. However, it can't replace the role teachers play in promoting social and emotional development, adapting instruction to individual needs, and fostering a nurturing and supportive learning environment. Moreover, the empathy, understanding, motivation, and immediate feedback that come with a live teaching experience are aspects technology cannot replicate.
Furthermore, teachers play an indispensable role in implementing technology in a way that enhances learning. They are the ones who select the appropriate technology tools, integrate them into lessons effectively, and ensure equitable access to these resources for all students.
While technology is an incredibly valuable tool in modern education, it is just that — a tool. The role of a teacher is complex and multi-faceted, and while technology can support many aspects of teaching, it cannot replace the unique human capabilities that teachers bring to their profession.
Myth #4: A Master's Degree Program is Only for Those Who Want to Become Administrators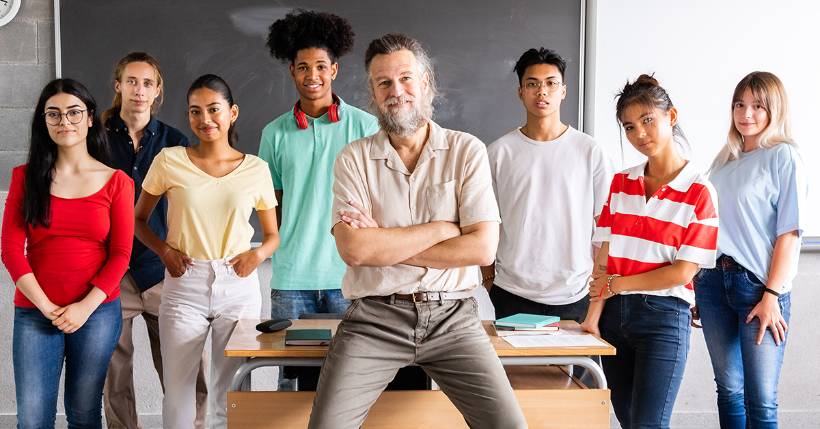 It's often thought that a Master's in Teaching is primarily for those who aspire to work in educational leadership. While a master's degree in education can certainly lead to such roles, it is by no means limited to them.
Truth: A Master's Degree is a Versatile Tool for Educators in Various Roles
A Master's degree in teaching serves to deepen an educator's understanding of pedagogical theories, learning psychology, and educational policies. For many who do not already have education degrees, it is also a path to teacher certification and gaining their initial teaching license. It also allows already-licensed teachers to hone their teaching skills and specialize in a specific area, such as special education, curriculum & instruction, or instructional technology, thereby broadening their career prospects in the education field. It can also lead to a higher annual salary, as many district salary schedules offer additional pay for advanced degrees.
Pursuing a Master's degree often leads to personal enrichment as teachers gain a deeper appreciation for their profession, stay updated on the latest educational research, and refine their teaching techniques. This often translates into more effective teaching strategies and a more rewarding classroom experience for both teachers and students.
So, while a Master's degree can indeed open doors to administrative roles, it also offers a host of benefits to those who wish to remain in the classroom or explore other specialized roles in their teaching career. Its value extends far beyond administration, making it a versatile tool for educators in various stages of their careers.
Myth #5: A Master's in Teaching is Not Worth the Investment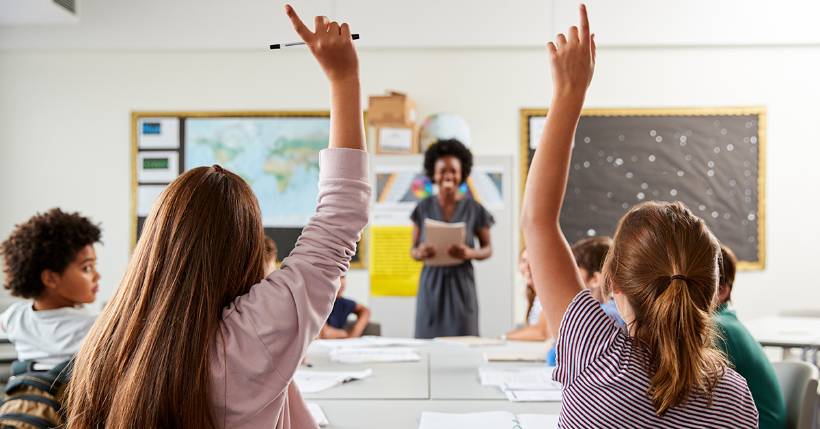 There's a perception that the cost and time investment of obtaining a Master's degree outweigh the benefits. Some people might not fully understand the benefits of a Master's degree, such as deeper content knowledge, improved pedagogical skills, opportunities for specialization, and greater career advancement opportunities.
A Master's in Teaching can be expensive, with costs including tuition, books, and potentially even lost wages from time taken off work to study. For some people, the immediate financial burden might overshadow the long-term benefits.
Truth: A Master's in Teaching Provides Long-Term Professional and Personal Returns
In reality, many teachers with a Master's degree have access to higher salary scales and better career opportunities. Not only that, but the enrichment and deepened expertise that a Master's degree offers can greatly enhance job satisfaction.
Professionally, a Master's degree can lead to higher salary potential, as many school districts offer pay increases to teachers with advanced degrees. It can also open doors to a broader range of career opportunities within the education sector, such as curriculum development, educational consulting, or leadership roles.
While the investment in a Master's degree in teaching can seem substantial, the potential professional advancement, personal growth, and positive impact on students' lives make it a worthwhile endeavor for many educators.
FAQs About a Master's In Teaching
What are the admission requirements for a Master's in Teaching program?
Requirements vary by program but an advanced degree in education typically requires a bachelor's degree from an accredited institution, a minimum GPA, letters of recommendation, and a statement of purpose. Your undergraduate degree should be in a related field, such as:
elementary education
secondary education
special education
early childhood education
physical education
psychology
specific subject area (mathematics, history, etc.)
What can I do with a Master's in Teaching degree?
A Master's in Teaching degree can lead to a number of rewarding careers, such as:
classroom teacher in a public school, charter school, or private school
curriculum developer/curriculum leadership
education specialist or consultant
educational leaders (principal, assistant principal, dean)
department head
Can I work while I pursue a Master's in Teaching?
Many Master's in Teaching programs are designed to accommodate graduate students who are also working professionals rather than full-time students, offering flexible scheduling options like evening or weekend classes, part-time study options, or online courses.
Teacher candidates in Pepperdine University's MAT program attend in a hybrid format that meets two nights per week with 60% in-person and 40% online instruction and a cohort learning model.
What are the highlights of Pepperdine University's MAT Program?
Pepperdine University offers a Master of Arts in Teaching program with a preliminary teaching credential that prepares aspiring educators for a fulfilling career in teaching. Some program highlights include:
An 11-month program without the need for a full-time commitment (so you can still work while completing your degree)
Hybrid format with both online and on-campus courses, allowing for flexibility for students who also work
Core courses that combine explorations of theory with practical application
Over 200 student teaching sites where you'll gain valuable field experience
100% employment rate for those who obtained initial certification*
Average class size of just 14 students
Financial aid and scholarships available to those who qualify
*Of the 2021 graduates who pursued a full-time position within PreK-12 environments, 100% successfully secured full-time employment.
Start Your Teaching Career With a MA in Teaching From Pepperdine University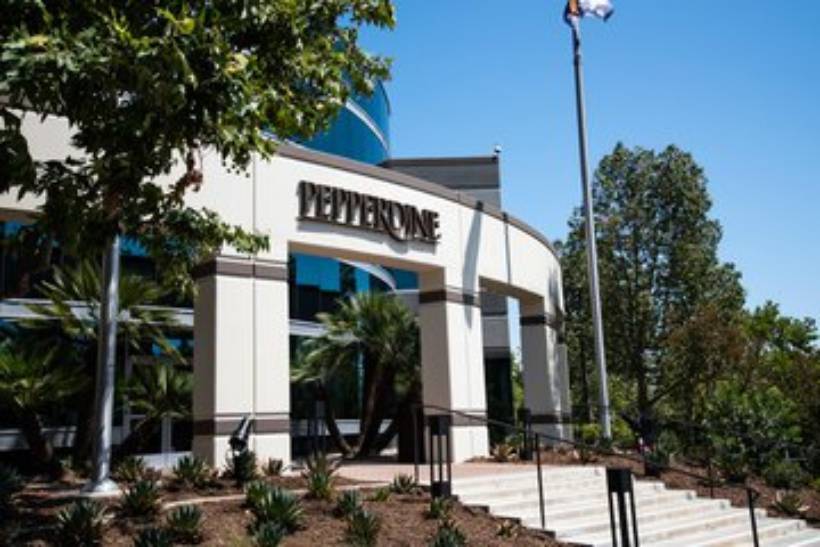 Ready to take the next step toward a transformative career in education? Ignite your passion for teaching and explore the Master's in Teaching graduate degree at Pepperdine University. Not only will you learn the art and science of teaching, but you'll have access to advanced career opportunities that will allow you to foster growth and inspire the next generation of learners in California and beyond.