4 Psychology Career Options to Explore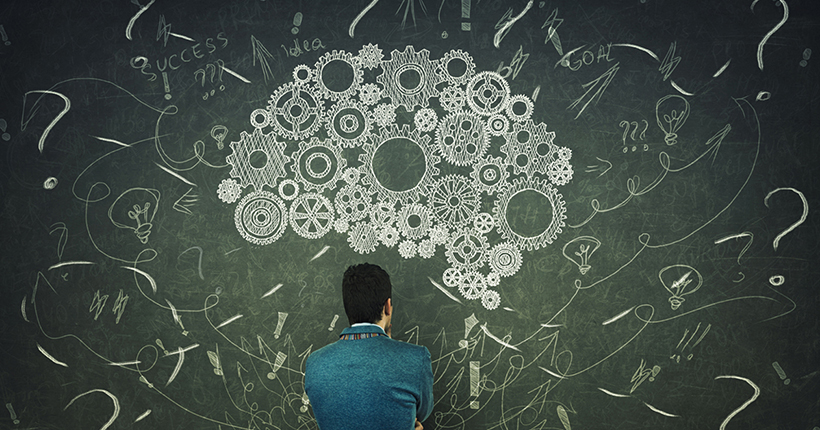 According to the American Psychological Association, psychology is the fourth most popular undergraduate major in the United States. With so many people entering the job market, it's essential to differentiate yourself from other graduates in order to be eligible for the most rewarding, highest-paying positions in the field. One way of doing this is by pursuing an advanced degree in psychology with a master's or doctorate degree.
We will explore four psychology career options that offer unique opportunities to make a positive impact on people's lives. Whether you're interested in helping individuals, organizations, or society as a whole, there's a psychology career option to suit your interests and strengths.
Career Options With a Master's in Psychology
Most jobs in the field of psychology require graduate degrees—either a Master's degree or a doctoral degree, depending on the job. There are a variety of career opportunities for those with degrees in psychology, including becoming a licensed therapist, social worker, or counselor; working as a research assistant or associate; or pursuing a career in forensic psychology or criminal justice.
With a Master's degree, individuals can specialize in different branches of psychology, such as clinical psychology, marriage and family therapy, and behavior analysis, among others. The skills and knowledge gained through a Master's program in Psychology can also be applied to a wide range of non-traditional career paths such as marketing, advertising, or even law. Overall, a Master's degree in Psychology offers a diverse range of career options for individuals passionate about understanding human behavior and helping others.
Here are some common career fields that you can pursue with an advanced psychology degree.
#1. Mental Health Counselor or Licensed Clinical Therapist
This is one of the most common career options for someone with a Master's in Psychology. Mental health counselors and therapists work with clients to help them manage mental health issues such as anxiety, depression, and addiction. They help clients to identify, understand, and manage mental illnesses that are causing distress or impairing their daily functioning.
Clinical therapists conduct assessments to determine the client's mental health status and diagnose any mental health disorders or conditions. They develop treatment plans that outline the goals and objectives of therapy, as well as the interventions and techniques that will be used to achieve these goals. They provide therapy using various therapeutic approaches, such as cognitive-behavioral therapy, psychodynamic therapy, and family therapy, to help clients manage their mental health issues.
Mental health counselors often work in private practices, but may also work in hospital or clinical settings or in community settings.
#2. Social Worker
Social workers help individuals and families navigate difficult situations such as poverty, domestic abuse, and addiction. They work in a variety of settings, including schools, hospitals, mental health clinics, social service agencies, and government organizations.
Social workers advocate for clients by working with government agencies, schools, and other organizations to ensure that clients receive the services and support they need. They connect clients to resources such as food banks, job training programs, and housing assistance. They may also develop and implement programs that address social issues such as homelessness, domestic violence, and child welfare.
#3. School Counselor or School Psychologist
A school psychologist is a licensed psychologist who works in educational settings to support the academic, social, and emotional development of students. They work with teachers, parents, and administrators to create a positive learning environment and provide interventions to students who are struggling.
School psychologists may develop individualized intervention plans and collaborate with teachers and parents to implement these plans for students. They may also provide individual and group counseling to students to help them deal with academic and personal issues such as stress, anxiety, and family problems.
School psychologists also provide support and interventions during crises such as natural disasters or traumatic events.
#4. Forensic Psychologist
A forensic psychologist is a professional who applies their knowledge of psychology to the legal and criminal justice system. They work with courts, law enforcement agencies, and attorneys to help solve legal issues that involve psychological aspects.
Forensic psychologists conduct evaluations of criminal defendants to determine their mental state, competence to stand trial, and criminal responsibility. They may also develop profiles of criminal offenders to help law enforcement agencies understand the behavioral patterns and motivations of certain types of offenders.
Less Common Career Paths in Psychology
A master's degree in psychology can also allow you to work in a number of other less common jobs in the field, such as:
Industrial-Organizational Psychologist: a professional who works in industrial-organizational psychology apply principles of psychology to the workplace, with the goal of improving organizational effectiveness and employee well-being.
Market Researcher: conducts research to understand consumer behavior, attitudes, and preferences and analyzes data to identify patterns, trends, and insights that can be used to inform marketing strategies.
Sports Psychologist: helps athletes and coaches improve performance, manage stress and anxiety, and enhance overall well-being. They work with athletes to set goals that are specific, measurable, achievable, relevant, and time-bound, and help them to develop a plan to achieve these goals.
Career Counselor: provide guidance and support to individuals who are seeking assistance with their career development. They work with clients to help them identify their strengths, interests, and skills, and to explore potential career paths that align with their goals and values.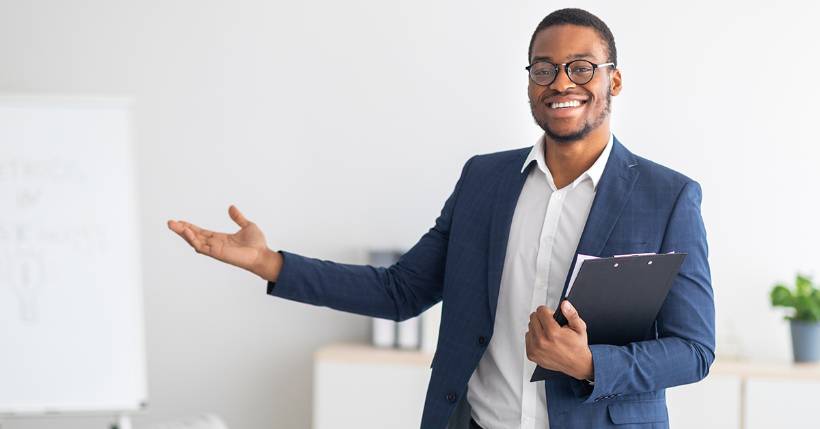 What You'll Learn in a MA in Psychology Graduate Program
A Master's degree in Psychology provides students with a comprehensive understanding of human behavior and mental processes and prepares students for a doctoral degree program in psychology.
In a graduate program, students will delve into topics such as cognitive psychology, social psychology, personality theory, and research methods. Graduates of the MA in Psychology program at Pepperdine University will be equipped with the skills and knowledge necessary to pursue a variety of career paths, including counseling, research, and teaching.
Core Concepts in Psychology
A master's program will expand upon core psychological principles taught in undergraduate degree programs. You'll gain a deeper understanding of how to diagnose and treat mental health disorders, as well as how to conduct personality and intelligence assessments. You'll study factors related to multicultural counseling, including race, ethnicity, socioeconomic status, spirituality, sexual orientation, gender, and ableness. You'll also learn how to interview, formulate clinical cases, develop treatment plans, and facilitate therapeutic processes, which are
Research and Evaluation Methods
You'll learn the basic concepts of fundamental statistics, research design, and program evaluation, like experimental and correlational design methods, levels of measurement, and the use of inferential statistics for hypothesis testing. You'll strengthen your analytical skills and gain knowledge in using research to inform evidence-based practice, which is critical for clinical psychologists and others working in the field of psychology.
Physiological Psychology
Students in a MAP program will dive deeply into brain-behavior relationships and the long-term effects of childhood trauma, as well as the neurological aspects of disorders like autism, schizophrenia, and depression.
Biological, Psychological, and Socio-Emotional Development
You'll learn how cultural and contextual considerations like social position, social stress, educational level, housing, and poverty can affect the biological, psychological, and socio-emotional development of individuals and families. A strong understanding of these concepts is especially helpful for those who wish to become family therapists or mental health counselors.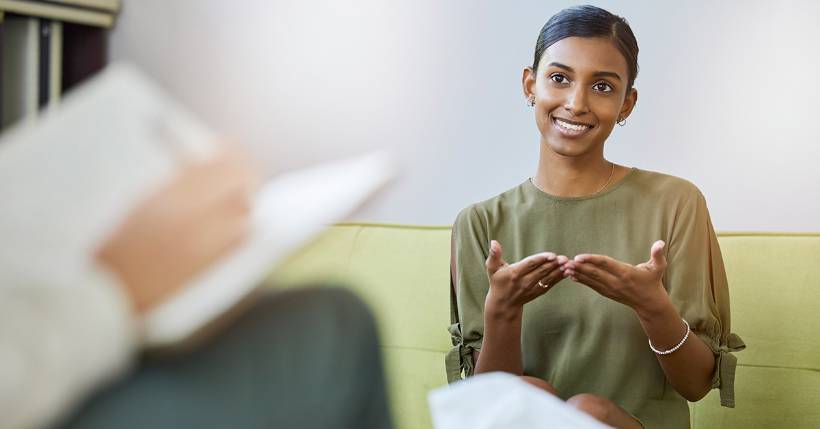 Why Should You Pursue a Degree in the Psychology Field?
A graduate degree in psychology will not only provide you with the opportunity to help others, but it can also be a journey of tremendous personal growth and self-discovery. As you learn about human behavior, cognition, and emotion, you may gain a deeper understanding of yourself and others.
The demand for psychologists is expected to grow in the coming years, particularly in areas such as mental health, education, and business. This means that there will be more employment opportunities for people with degrees in psychology, and many psychology careers offer flexibility in terms of work hours and location, allowing you to tailor your career around your personal values and family life. There are many types of psychologists, and in such a broad field, there are many different career paths that one can take.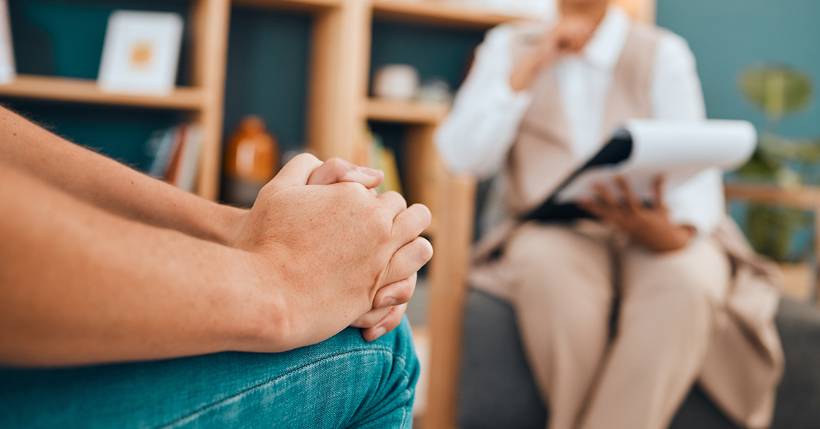 Jumpstart Your Career at the Pepperdine University Graduate School for Psychology
Pepperdine University's Graduate School for Psychology is one of the best places to earn an advanced degree in psychology that will prepare you for a broad range of job opportunities, including clinical psychology, marriage and family therapy, and applied behavior analysis. The MA in Psychology program will also prepare students to apply to doctoral programs to further their education.
It is a top-ranked program led by faculty members who are experts in their fields. With both in-person classes located in West Los Angeles, Irvine, and Calabasas—as well as an online format—there's sure to be an option to meet your needs. Classes are offered on weeknights and occasional weekends to accommodate the schedules of working professionals.
Pepperdine University is ranked #1 for Psychology Graduate Schools by the National Center for Educational Statistics. You can get started by attending an info session where you'll learn more about admissions requirements and application deadlines.