4 Benefits of Becoming a Marriage and Family Therapist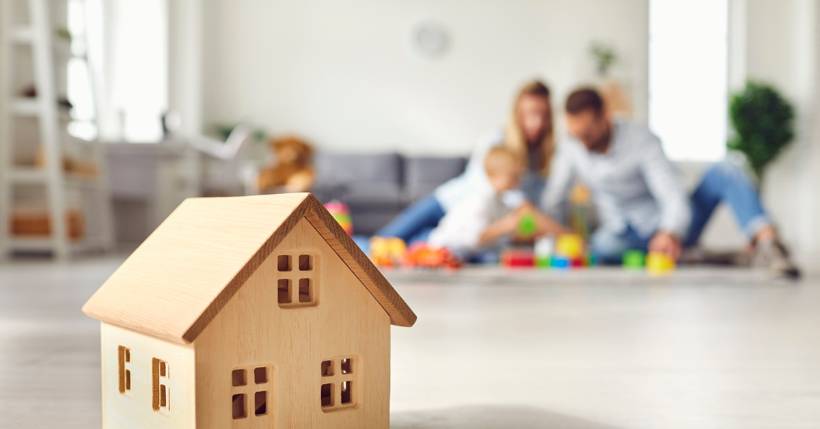 Are you considering a career in marriage and family therapy? If you are interested in helping individuals navigate their emotions and relationships, becoming a licensed marriage and family therapist can be an incredibly rewarding career. With growing demand, high levels of job satisfaction, a competitive salary, and plenty of opportunities for flexibility, working in the field of marriage and family therapy is a great specialty for those who want to work in mental health counseling.
Here are 4 benefits of becoming a marriage and family therapist:
The field has very high job satisfaction.
There is a growing demand for qualified MFTs.
The job offers a competitive salary that can increase with experience.
You have options for flexibility in your work setting and specialty fields.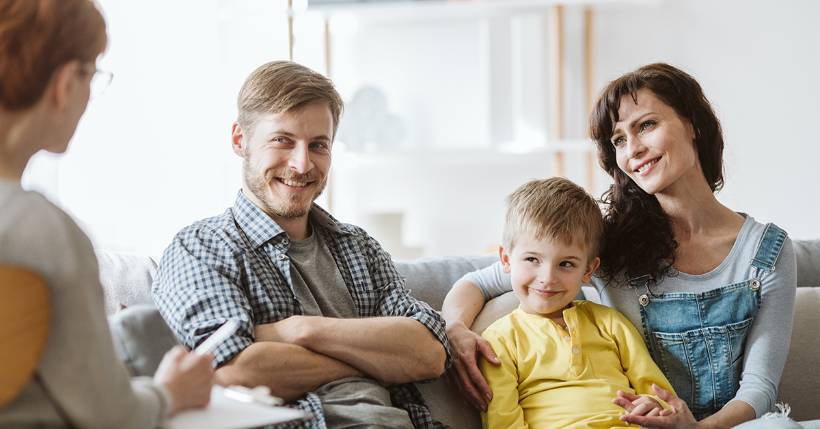 What does a Marriage and Family Therapist do?
A licensed Marriage and Family Therapist (MFT) is a professional counselor with specialized skills in the areas of marriage and family dynamics. They help couples strengthen their relationships to better face life's challenges together and work with families to build trust, communication, understanding, and connection.
MFTs utilize different approaches, such as cognitive-behavioral therapy, interpersonal therapy, systems theory, psychodynamic therapy, and more, to support clients who are facing struggles related to interpersonal relationships. They provide a safe space for individuals and couples to express challenging emotions, learn new ways to foster healthy communication, and discover effective problem-solving strategies.
Roles & Responsibilities of a Marriage and Family Therapist
Marriage and family therapists provide a wide range of mental health services to individuals, couples, and families. They conduct assessments of clients' needs, create treatment plans for their clients, and provide support through couples therapy or group counseling services. Additionally, they may need to develop specialized strategies based on the client's unique circumstances while following ethical guidelines established by the American Association for Marriage and Family Therapy (AAMFT).
MFTs help couples and families cope with:
mental illness
emotional disorders
substance abuse or substance use disorder in a family member
chronic illness of a family member
marital distress
significant life transitions
behavioral disorders
family interactions and dynamics
developing communication skills
divorce or separation
and more.
Marriage and family counseling isn't just for married couples. MFTs provide services for all types of family units.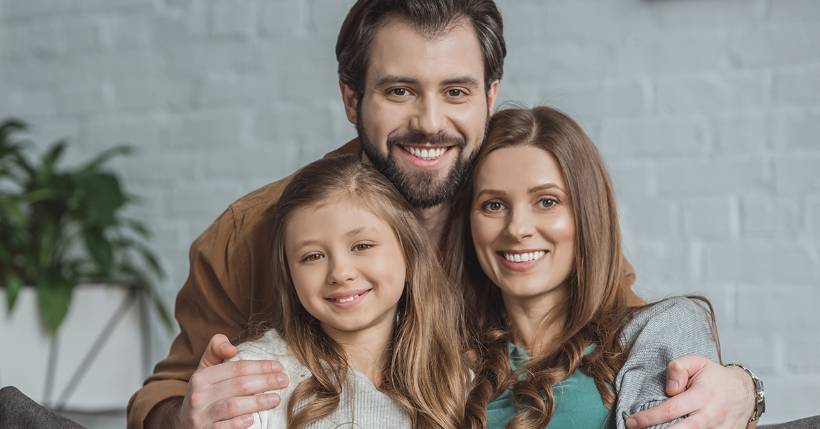 Benefits of Becoming an MFT
Marriage and family therapy is a powerful way to help people cope with their emotional struggles. MFTs provide a safe space for clients to communicate their feelings, work through conflicts, and gain insight into how their behavior impacts others. With the right education and training, marriage and family therapists can make a huge difference in the lives of those they work with.
In addition to making a significant impact on the emotional health of others, the job comes with a number of other benefits that make it an enticing career choice for those in the mental health field.
1. Job Satisfaction
Marriage and family therapists report very high job satisfaction rates. This is likely due to their meaningful work with couples and individuals, helping them address and overcome their challenges via counseling and related interventions. Even though it is a challenging field that requires a considerable amount of specialized training, marriage and family therapists report feeling meaningfully engaged in helping transform lives for the better – an experience that carries its own reward.
2. High Demand
According to the Bureau of Labor Statistics, employment of marriage and family therapists is projected to grow 14 percent from 2021 to 2031, much faster than the average for all occupations. This growth is driven by the increasing recognition of the importance of mental health and the role that family relationships play in overall well-being. MFTs are increasingly being used in settings such as schools, mental health clinics, and hospitals to provide counseling to individuals, couples, and families.
3. Competitive Salary
The salary for Marriage and Family Therapists can vary depending on a number of factors, including their level of education, years of experience, and the setting in which they work. However, MFTs can earn a competitive salary, particularly as they gain experience and specialize in specific areas of therapy. According to the Bureau of Labor Statistics, the median annual salary for marriage and family therapists was $49,880 as of 2021.
MFTs who work in private practice or who have specialized training and experience may earn significantly more than the median salary. Additionally, MFTs who work in urban areas or in areas with a higher cost of living may earn higher salaries than those who work in more rural areas. Overall, while the salary for MFTs may vary, it can be a financially rewarding career for those who are passionate about helping others and improving relationships.
4. Flexibility
MFTs have the flexibility to work in a variety of settings, from private practices to community clinics. They also have a great deal of flexibility regarding their schedules and the populations they serve.
Work settings: MFTs can work in various settings, including private practices, mental health clinics, hospitals, schools, and government agencies. They may also work in community-based organizations, religious institutions, or other settings that provide counseling and therapy services.
Schedules: MFTs may have flexibility in their work schedules, depending on the setting in which they work. For example, those who work in private practice may be able to set their own hours, while those who work in hospitals or clinics may have more structured schedules.
Populations served: MFTs may work with individuals, couples, families, or specific populations such as children or older adults. They may also specialize in certain areas of therapy, such as addiction, trauma, or LGBTQ+ issues, which allows them to work with a specific population or issue that aligns with their interests.
The flexibility that MFTs have regarding their work settings, schedules, and populations served can make it an attractive career option for those who value work-life balance and the ability to pursue their interests in the field.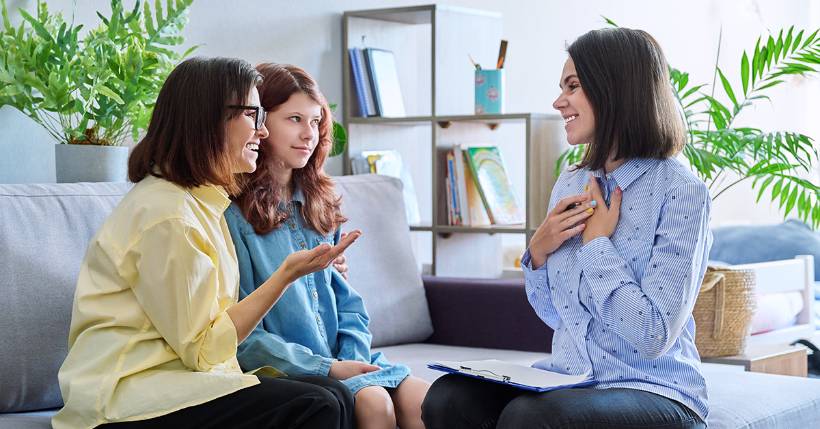 How to Become a Marriage and Family Therapist
Becoming a marriage and family therapist requires dedication and commitment. You'll need at least a master's degree, as well as the appropriate licensure requirements to practice in your state. Once licensed, you'll need to stay up-to-date with continuing education requirements. Additionally, staying abreast of the changing research and trends in marriage and family therapy can ensure better success in this profession.
Education Requirements
Depending on the state, MFTs will need to have either a master's or a doctoral degree in marriage and family therapy or a related field. Those with bachelor's degrees in psychology or social work can pursue a master's in marriage and family therapy.
Pepperdine University offers a Master's in Clinical Psychology with an Emphasis in MFT that prepares students to serve individuals, couples, families, and groups as a licensed marriage and family therapist (LMFT) or a licensed professional clinical counselor (LPCC) in California.
The program provides students with a clinical and practice-based course of study, exploring the social and psychological implications of socioeconomics and how poverty and social stress affect the ability of individuals, couples, and families to thrive. Students can begin practicing in the second term of the program so they can experience hands-on clinical practice with high-quality site partners.
The 2-year program focuses on diagnosing and treating mental health disorders, research and evaluation methods for mental health professionals, techniques of counseling and psychotherapy, as well as specialized subjects like multicultural counseling, treatment of substance use disorder, and trauma in diverse populations.
Licensing Exams
If you're looking to become a marriage and family therapist, it's important to understand the licensing requirements in your state. Licensing exams are one of the most common steps you will need to take before becoming an MFT. These tests assess your knowledge of the field and make sure that you have the necessary skills to provide quality therapy services. Passing these exams is mandatory for licensure in most states.
It is also important to stay up-to-date with current regulations as they can change from state to state. While the MFT program at Pepperdine University will prepare you to practice as an LMFT in California, if you plan to practice in another state, you should contact the state's licensing board for more information about what is required.
Get Your Marriage and Family Therapy Degree at Pepperdine University
Pepperdine University's Master's in Clinical Psychology with an Emphasis in MFT Program is designed to give you all the skills and knowledge you need to become an effective mental health professional working within family systems. This program focuses on evidence-based practices grounded in research, which will guide you in providing thoughtful, ethical, and responsible therapy interventions. You'll learn from experienced faculty members who are licensed professionals with years of practical experience working with diverse client populations.
The program is consistently listed as a top choice for graduate clinical psychology programs by the National Center for Education Statistics, and offers more than 130+ high-quality clinical practicum sites. Upon graduation, psychology students will have met all educational requirements to sit for the LMFT or LPCC licensure exams in the state of California.
To find out more about the application process, attend one of our upcoming information sessions.