3 Reasons You Should Major in Psychology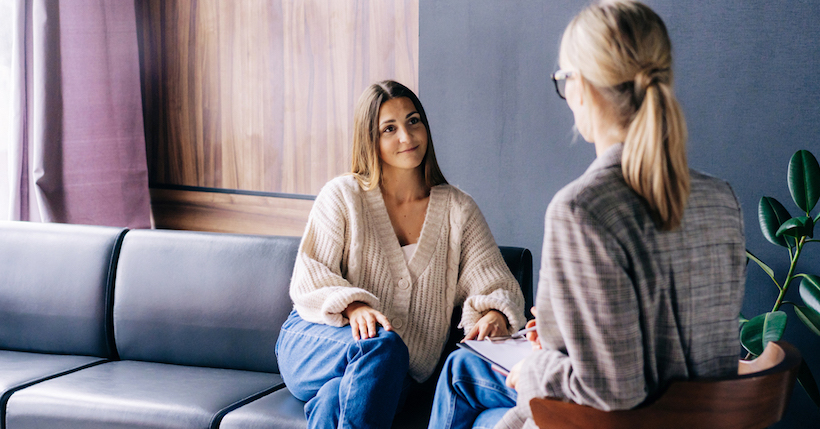 Are you considering a career in psychology? A psychology major allows students to gain a deep understanding of human behavior, emotions, and thinking patterns. The field of psychology is complex, dynamic, and diverse, giving students the chance to explore a number of specialty areas and job opportunities, from research-oriented topics such as cognitive neuroscience to clinical specialties, including psychotherapy. There are many advantages to majoring in psychology, which can make it a rewarding decision for anyone interested in the field.
To give you an idea of why you might want to major in this inspiring discipline, here are three reasons to consider exploring the world of psychology further:
You can make a difference in many people's lives.
There are numerous career fields to choose from.
You'll have lifelong learning opportunities.
1. Make a Difference in People's Lives
With a degree in psychology, you can make a real difference in people's lives by helping them to understand their own thought processes and improve their mental health. A degree in psychology can open up the door to various types of jobs, such as counseling, therapy, social work, research, and teaching. You can also use your degree to work within corporate environments or for the government.
By obtaining a degree in psychology, you will be able to provide individuals with important life insight and guidance that will help them to better manage their emotions and enjoy a healthier outlook on life.
A psychologist can:
provide guidance and support during difficult times, such as after experiencing a trauma or when a person is grieving.
provide strategies for managing stress, anxiety, and depression symptoms.
help individuals develop healthier relationships with themselves and others.
help people improve communication skills, foster problem-solving skills, and help manage impulsivity.
teach people to live with and overcome mental disorders.
teach coping skills that can be used in any situation.
help people understand their feelings and behaviors.
aid in conflict resolution.
provide support during life transitions such as divorce or the death of a loved one.
support people as they manage addiction.
encourage personal growth and development.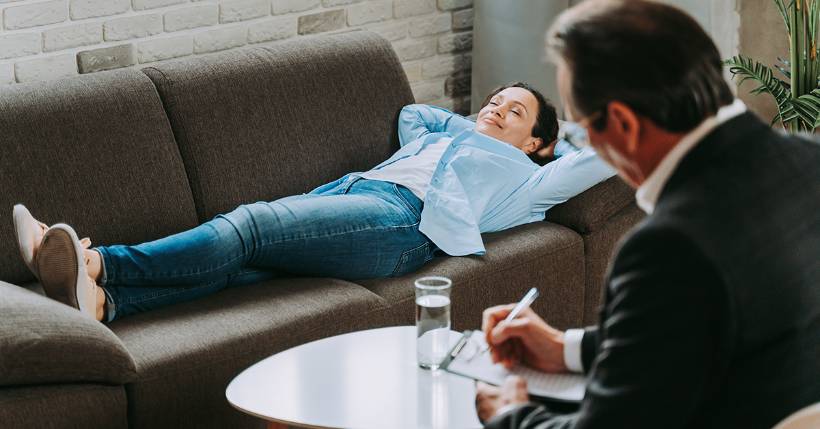 2. Choose From Numerous Career Fields
Psychology is a vast and diverse field that encompasses many different specializations and subfields, such as clinical psychology, cognitive psychology, marriage and family therapy, and even forensic psychology. This means that there are many opportunities for those interested in a rewarding career in the mental health field.
From counseling to clinical work to research, psychology provides options for everyone, no matter what your career goals may be. Healthcare and education are two of the most popular fields for psychology graduates to work in, but there are also a number of other unique opportunities to put your skills to work in other fields, depending on your professional goals and interests.
Psychology Jobs in Healthcare
Clinical psychologist: a mental health counselor who specializes in helping people cope with various types of psychological or emotional difficulties. They are trained to assess, diagnose and treat a wide range of mental health disorders and can provide treatment with psychotherapy. They may work in clinical settings or private practices.
Rehabilitation Specialist/Substance Abuse Counselor: a mental health professional who provides support and guidance to individuals who have been impacted by the misuse of substances such as drugs and alcohol. They offer counseling services, behavioral interventions, education, and referrals for treatment options.
Trauma or Grief Counselor: a mental health professional who specializes in helping people cope with the physical and psychological aftermath of trauma, psychological distress, and loss. They use techniques such as cognitive behavioral therapy (CBT), eye movement desensitization and reprocessing (EMDR), and other forms of counseling to help clients manage their symptoms.
Case Manager: a professional who is responsible for assessing, planning, facilitating, and advocating for options to meet an individual's health needs through communication and resources that promote quality, cost-effective outcomes.
Psychology Jobs in Education
School Psychologist: specializes in the diagnosis, assessment, and treatment of childhood learning problems, behavioral disorders, and mental health issues. School psychologists also provide psychological services related to preventative strategies and effective development strategies for all students in the educational setting.
Behavior Specialist: a professional who analyzes unwanted behaviors to develop strategies for change. They use applied behavior analysis methods and positive reinforcement to help people shape better habits and improve their overall functioning.
Guidance Counselor (also sometimes called a school counselor or career counselor): an individual who provides guidance, advice, and counseling services to individuals in order to help them make decisions about their lives and their futures. They help students identify career options and educational opportunities, assess their abilities and interests, provide assistance with college applications, offer personal counseling services and support, develop lifestyle plans that lead to success, and more.
Researcher or Research Assistant: graduates with a master's degree in educational psychology can find employment as an educational researcher in many contexts, including government departments, non-profit foundations and NGOs, and companies that offer educational services.
Other Jobs in Psychology
Industrial/Organizational Psychologist: a specialist that uses their knowledge of psychology and psychological methods to study and improve work behavior and the work environment. They use their expertise to build organizations that function in an effective and optimized manner.
Criminal Psychologist: a professional specializing in the scientific study of human behavior as it relates to crime, the criminal justice system, and criminal behavior. They use their expertise to analyze criminals and predict potential behaviors or motives related to a particular case.
Market researcher: an individual who is responsible for research and analysis of consumer preferences and behaviors, market trends, industry conditions, competitor activity, and other data related to the sale of goods and services in an effort to help companies make better decisions about product development, pricing, promotion, distribution, and advertising.
Corporate Trainer: an individual responsible for leading, planning, and delivering training initiatives within a corporate or business environment. They often work with HR departments to ensure the training aligns with the organization's goals and needs.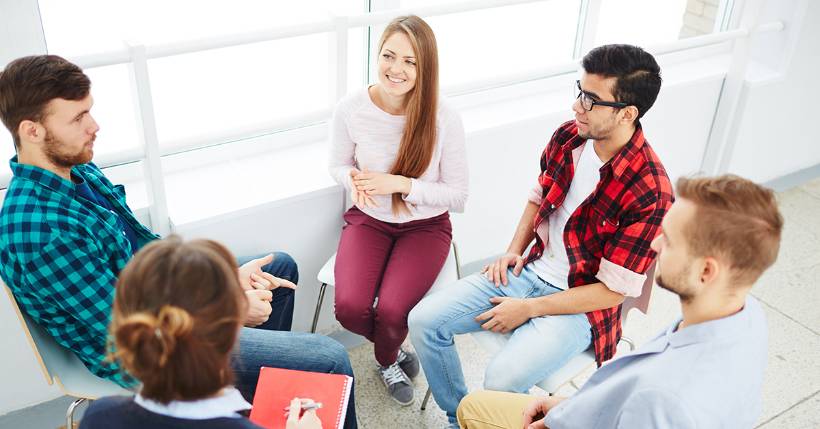 3. Lifelong Learning Opportunities
According to the American Psychological Association, over half of the knowledge gained in a specialized area of psychology will become obsolete in just five or six years due to rapid advances in research that lead to constant new findings and best practices. It is a psychologist's "ethical responsibility to maintain competence in all our work as researchers, educators, and/or practitioners through lifelong learning."
For psychologists and psychology majors, lifelong learning can take many forms. Continuing education courses in the form of graduate study offered by universities provide an opportunity to stay abreast of new research and techniques. During graduate programs, students can also gain valuable experience through internships and volunteer work. Professional conferences offer the chance to network with peers while honing expertise in the field. These avenues of lifelong learning are all valuable ways for psychology majors to stay current on their discipline while gaining a deeper understanding of their chosen field.
Types of Psychology Degrees
There are a wide variety of college degrees related to psychology. In addition to an undergraduate degree, many jobs will also require a graduate degree, either a master's or doctoral degree in a specialized or advanced field of study.
Each type of degree comes with its own purpose and benefit. Here are the most common types of psychology degrees available so you can make an informed decision about your future education.
Bachelor's Degree in Psychology
A Bachelor's degree in Psychology provides students with the knowledge and skills needed to understand and gain insight into complex human behavior. Psychology students learn about different aspects of psychology, including perception, learning theories, biopsychology, personality development, mental illness, and research methods.
Undergraduate students in a psychology program will also develop practical skills, such as interview techniques, conducting experiments, and presenting and analyzing data. They are provided with the tools to design research projects for various settings and prepare for further postgraduate study should they wish to do so.
Master's in Psychology
Many jobs in the field of psychology require that students continue their coursework beyond their Bachelor's degree and pursue a graduate degree. Graduate programs typically go more in-depth into the topics covered in undergraduate programs and allow students to specialize in a particular area of psychology.
A Master's Degree in Psychology focuses on the advanced study of psychological principles, theories, and research. The coursework usually centers on topics such as developmental psychology, social psychology, cognition, quantitative analysis and abnormal behavior.
As part of a Master's degree, you could be exposed to theories from psychoanalytic and cognitive perspectives and research methods. You'll also have the opportunity to take courses that examine applications of psychological principles in various professional settings such as health care, business, or education.
Pepperdine University offers three Master's level programs in psychology:
Pepperdine University offers several degree options for graduate students who want to advance their careers in psychology. Each of these programs can open up a number of career opportunities in the fields of healthcare, education, research, law enforcement, and more. With an advanced degree in psychology from Pepperdine University, there's no limit to the possibilities of where your career can take you!
MA in Psychology: The Master of Arts in Psychology (MAP) program prepares students for application to doctoral programs, to pursue a profession in the field of psychology, or to become better leaders in their industry.
MA in Clinical Psychology With an Emphasis in Marriage and Family Therapy: This degree program is designed for those who are interested in serving individuals, couples, families, and groups as a licensed marriage and family therapist (LMFT). Pepperdine offers this program in evening, daytime, and online formats, in addition to specialization with Latinx communities.
MS in Applied Behavior Analysis: This program is for individuals who are interested in psychology careers as board-certified behavior analysts (BCBA®)*, working with individuals with impairments such as autism spectrum disorders, developmental disabilities, or traumatic brain injury.
Doctor of Psychology
The Doctor of Psychology Degree is a professional degree for psychologists that focuses on advanced practices and research in psychology. Doctoral programs require extensive coursework, original research, and a dissertation in order to be awarded the degree.
A doctoral degree allows individuals to specialize in particular areas and be eligible for higher-level positions in their field. It is also used to prepare practitioners for research careers in academia, research, and clinical settings, as well as other psychological professions such as counseling and consulting.
At Pepperdine University, the Doctor of Psychology in Clinical Psychology is a 4-year program (82 credit hours) that uses the practitioner-scholar model of doctoral study in which academics, clinical training, and research are conjoined to prepare students for careers as licensed psychologists, serving their communities through applied clinical practice.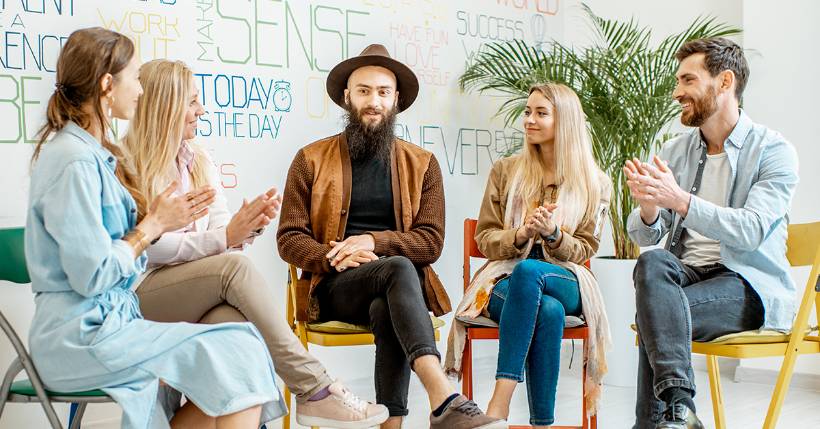 Pursue Your Degree in Psychology at Pepperdine University Graduate School of Education and Psychology
Pepperdine University offers several degree options for graduate students who want to advance their careers in psychology. Each of these programs can open up a number of career opportunities in the fields of healthcare, education, research, law enforcement, and more. With an advanced degree in psychology from Pepperdine University, there's no limit to the possibilities of where your career can take you!
To find out more information about program requirements, financial aid (including $7K in scholarships available to graduate students), and application deadlines, visit gsep.pepperdine.edu.
Ready to apply? Click here to get started and fill out an online application today! Need more information? Join us for an upcoming info session.