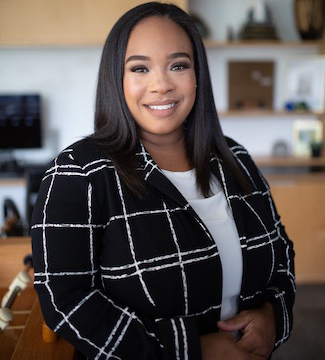 Dr. Maria Wright
Director of Talent Management
Adjunct Professor
Education Division
, Graduate School of Education and Psychology
Biography
Dr. Maria Wright is currently the Director of GSEP Talent Management and Adjunct Professor for Pepperdine University's Graduate School of Education and Psychology (GSEP). As a student affairs administrator, she has extensive experience in Student Affairs, Multicultural Affairs, Enrollment Services, Academic Affairs, course and program development and instruction, and special projects in higher education. She currently teaches Ethics, Values and Inclusion, Action Research, Self in a Social World, Educational Foundations, Social Justice and Equity, and Contemporary Issues courses in the Education Division at GSEP. She leads the Department of Talent Management and GSEP Diversity Council and participates in course development for the Education Division at GSEP.
In addition to her work in higher education, she is the Founder and CEO of MMW Consulting, LLC, an organization committed to partnering with companies to assist them with diversity, equity, and inclusion efforts, talent management, professional development, and workforce planning. She is dedicated to the advancement of women of color to close gender and racial gaps in leadership across industries.
Areas of Research Interests:
Education Access and Equity, Education Policy and Reform, Organizational Leadership and Accountability, Teacher Education, and Women of Color in Leadership.
Education
EdD in Organizational Leadership, Pepperdine University
MA in Higher Education, University of Mississippi
BA in Political Science, Spelman College