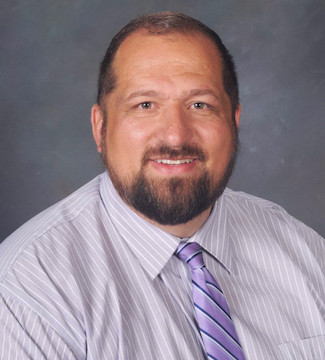 Jeremiah Gonzalez
Adjunct Faculty
Education Division
, Graduate School of Education and Psychology
CAL
Biography
Jeremiah J. González, Ph.D. is an Adjunct Professor in the Graduate School of Education & Psychology (GSEP) at Pepperdine University. He is also the Testing and Operations Coordinator for the Division of Special Education, Equity, and Access supporting Local District Northwest in the Los Angeles Unified School District (LAUSD). Previously, he was the Principal of Burbank Boulevard Elementary and Gifted Global Learning Magnet and Murchison Street Elementary School in LAUSD. He has worked for LAUSD as a Teacher, Grade Level Chair, Title III Access to Core Instructional Coach, English Learners and Title I Coordinator, Adult ESL Teacher, Teacher Advisor, and Principal. He has taught courses at the community college, undergraduate, graduate, and doctoral levels at Los Angeles Mission College, West Chester University, Pepperdine University, Claremont Graduate University, and California State University, Northridge. He was selected as a Frederick Douglass Scholar by West Chester University, was awarded the Tae Han Kim Award by Claremont Graduate University, and received the Chancellor's Doctoral Incentive Award from the California State University System.

His research interests focus on issues impacting Latino students and English language learners. He is co-editor of the book High-Achieving Latino Students: Successful Pathways Toward College and Beyond (IAP, 2020) which was selected by the American Association of Hispanics in Higher Education (AAHHE) as the 2021 Edited Book of the Year. His work has also been published in the Journal of Latinos and Education, International Journal of Multicultural Education, English Teaching Professional, Principal, and the School Community Journal. Dr. González has presented his research at the annual conferences of many organizations including the American Educational Research Association (AERA), the California Association for Bilingual Education (CABE), and the National Association for Multicultural Education (NAME).

He has a BA in Psychology from Franklin & Marshall College, an MA in Educational Administration from California State University, Northridge, and a PhD in Urban Educational Leadership from Claremont Graduate University. He also holds a Bilingual Multiple Subject Teaching Credential (BCLAD: Spanish) and Professional Clear Administrative Credential from the state of California. He has studied and lived abroad in England and Guatemala. His wife, Verónica, is also a lifelong educator and he is the proud father of three amazing children: Antonio, Victoria, and Andrés.
Education
PhD, Claremont Graduate University
MA, California State University, Northridge
BA, Franklin & Marshall College
Courses
MATP 610: Instructional Design
MAED 620: Learning Theory
MATP 630: Teaching English Learners