Step Forward Day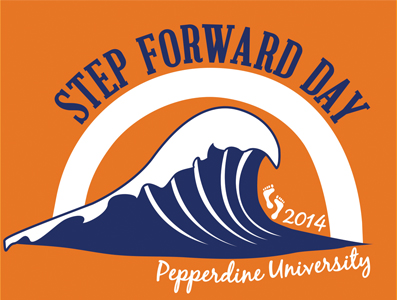 For more than 25 years, Pepperdine University has held a nationwide service day. Step Forward Day encourages the Pepperdine community across the country to go out and serve their local communities.
2014 Step Forward Day
Since 2006, GSEP has dedicated Step Forward Day to Hope Gardens, a place where homeless women and children can go to find temporary shelter, food, clothing, guidance, training, mentoring, and hope for the future. It is one of the many services offered by the Union Rescue Mission in Los Angeles.
The Alumni Office invites you to join this Pepperdine tradition by volunteering to serve at Hope Gardens on Saturday, September 6. Volunteers are needed to lead activities, crafts, and games with the children.
Prior to that, the Alumni Office will be collecting backpacks and school supplies that will be delivered to the children on Step Forward Day.
For questions on how to get involved, email gsepalum@pepperdine.edu or call 310.568.5600.
For more information on the history of Step Forward Day, click here