Partnership with Psychology Today
GSEP announces a new partnership with Psychology Today, allowing Psychology Division graduates to participate in Psychology Today's robust online Therapy Directory for six months without any fees. This exclusive, new benefit provides alumni a valuable tool to grow their practice. Alumni may choose to opt out of the program at any time before the end of that period, or the benefit will automatically continue for just $29.95 per month.
To Get 6 Months FREE use "PEPPERDINE" as your Promotional Code
Create a Professional Web Profile
As a verified professional, you'll be able to create a profile which includes your photo, a personal statement, and all of the information that prospective clients need to feel comfortable choosing you. In just a few easy steps, you'll have a professional profile up on the web. Potential clients will:
Search and get FREE access to your profile
Use this as a quick way to get to know you and see your strengths.
See you presented in a professional manner as part of a trusted resource.
Email or call you for an appointment.

To Get 6 Months FREE use "PEPPERDINE" as your Promotional Code
Enhance Your Visibility Online
SEARCH ENGINES
Your profile will be'indexed' in Google, Yahoo!, MSN, and other search engines, giving you visibility in a manner that makes it easy for your best prospects to find you.
MARKETING
The directory and your profile will be advertised on all the major search engines to maximize your exposure on these pages.
PARTNERSHIPS
Psychology Today has built a network of dozens of partners who have integrated The Therapy Directory into their sites, driving thousands of visitors every month.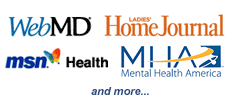 Enjoy these Great Features:
Fast, easy set-up. Your personalized profile can be up and running in a matter of minutes.

Customer service support with real people.

Just call 212-260-7210 Monday - Friday from 9:00 a.m. - 6:00 p.m. EST to receive help setting-up your profile or maximizing your listing.

Credibility.

By joining this directory you'll be designated as a "verified" member, giving credibility to your profile.

Access to community forums to exchange

with peers.
A free subscription to Psychology Today Magazine. If you do not wish to receive it, you may notify Psychology Today after you have signed up and your initial monthly payment will be reduced to $29.94
Guaranteed satisfaction. If you are not 100% happy, you may cancel at any time.

Search marketing.

Search engine friendly profile pages get you noticed on Google, Yahoo!, Bing, and more.

A flat fee for unlimited leads.

All you have to pay after the first six months is $29.95 per month - no matter how many leads you get.

Flexibility.

You can continuously edit and develop your profile. Simply log-in at any time to make your changes.

Ability to personalize.

Your profile may include a professional statement, an optional photo, and information on your practice, specialties, and qualifications.
Option to t

rack your results for free.

The directory offers safe tracking of phone calls and emails, plus instant statistics on your profile views, search results, and clicks to your site.
To Get 6 Months FREE use "PEPPERDINE" as your Promotional Code